When it comes to selling your home, you need to ensure that you get as much out of it as you put in. With loads of new homes being built each year, it's getting increasingly more challenging for homeowners to compete with large companies who build private estates and sell the homes with a 5% deposit. 
As we all know, when selling a home it ultimately comes down to what the home looks like and nowadays many home buyers don't have the money to do up their new home so they tend to look for one that needs minimal work. 
Therefore, it's important to update the exterior of your home to draw in the attention of home buyers so you can sell your home quickly at the price you want. This article outlines 5 exterior home improvements to undertake before selling so you can add value to your home to make it more attractive to prospective buyers. 
1. Resurface the driveway
Many home buyers will form their impression of your home the second they come in contact with it and when it comes to selling a home, first impressions count. If their first and last encounter with your home is a rocky and uneven driveway, they are likely to leave with a negative impression of your home, even if they liked the interior. 
Driveways typically add value to a home as it gives the buyer a private and secure place to keep their vehicle, but this can quickly be disregarded if the home buyer has to resurface the driveway after they move in. 
Resurfacing your driveway before you put your home on the market will instantly make it more appealing, especially to car fanatics who don't want to leave their car on the road but also want to avoid driving it on an uneven surface every day. 
It will also give potential home buyers a good first impression of your home before they even enter it, setting you up for a successful sale. 
2. Install new windows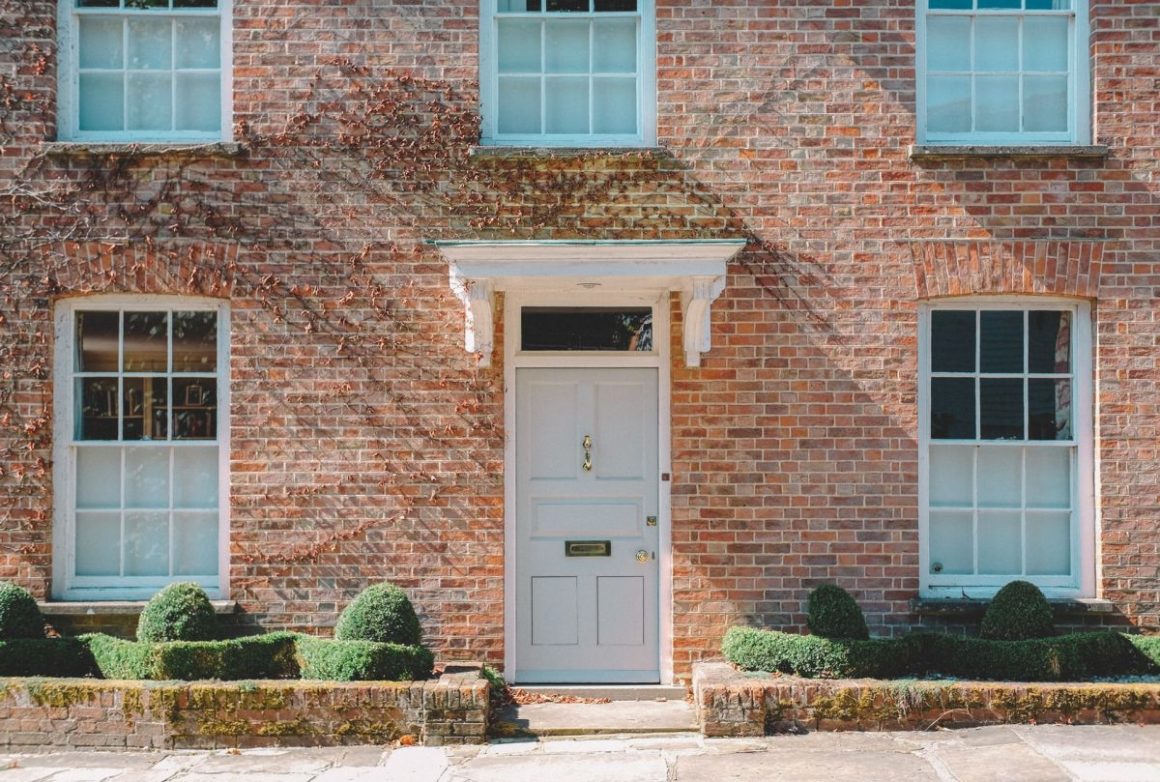 One of the main things that can make a home look outdated and run-down is having old windows that aren't aesthetically pleasing any more. As well as this, many home buyers are looking for homes with strong, insulated windows to keep the heat in that are also modern and aesthetically pleasing. 
With this being a big factor for many home buyers, replacing your windows can drastically change the way your home looks and add value to it. If you are conscious of how much money you are spending, then you may be better off going with a supply only UPVC windows company and finding a tradesman separately to install them. 
3. Refresh the front garden
This is an extremely simple yet effective way to add value to a home. Much like a driveway, a front garden can have a big impact on the way potential buyers view your home. If you have a brown lawn or an overgrown lawn with weeds in it, this will put off buyers as it suggests you don't take care of your home. 
Updating your front lawn doesn't have to cost a lot of money. If your front garden is mainly grass, then simply mowing the grass and laying some grass seed to help it grow and make the grass healthier will instantly improve the look of your front garden. You can then add some flowers to make it look brighter and more colourful. You could even plant the flowers in pots that you can take to your new home if you wanted to. 
If you have a concrete front garden, then I'd start by deep cleaning it with a jet washer as this may be all you need. If the concrete slabs are discoloured or stained then it will take a bit more TLC to reinstate your front garden. If this is the case then you will have to remove the old concrete slabs and lay new ones. 
If you are worried about how much money you would spend on this, then you could lay down stones instead as you can bulk buy them and they are generally cheaper and will take less work to maintain if you don't sell your house straight away. 
4. Reinstate the roof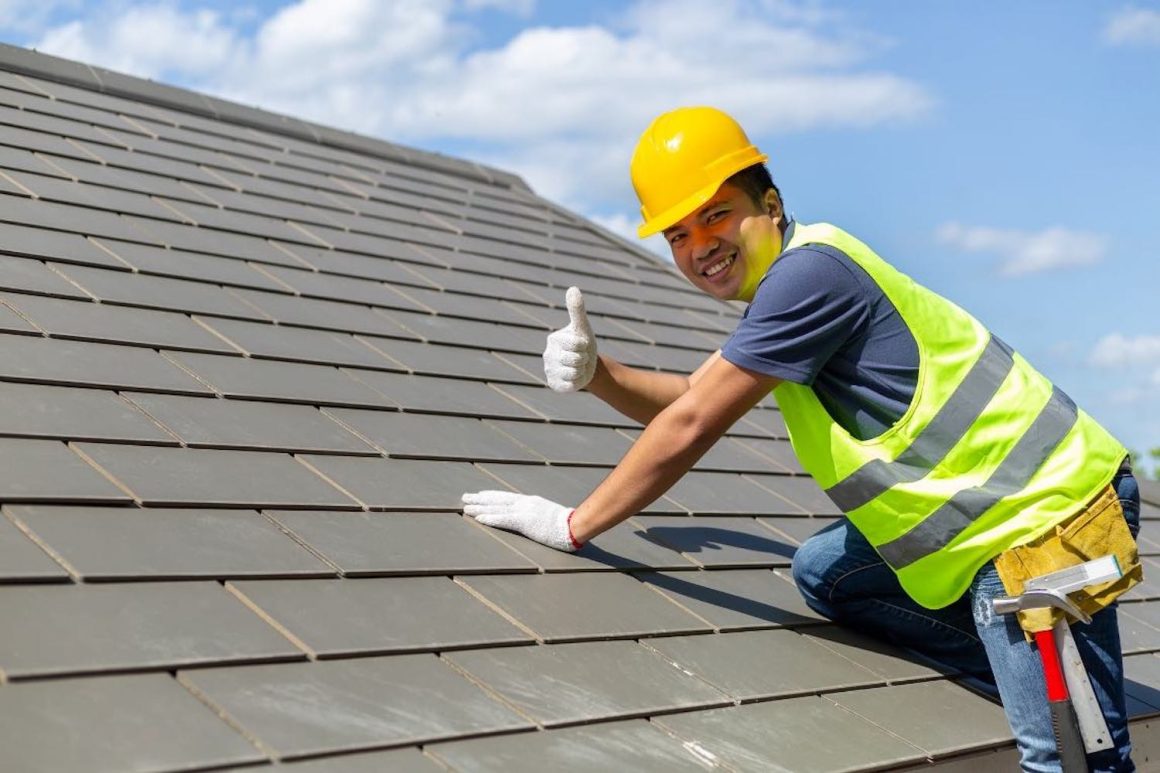 One part of the house that many home sellers tend to overlook is the roof, although this is an extremely important part of the house that you should pay attention to. Start by deep cleaning the roof. If you are having trouble finding someone to do this, simply type "roof cleaning near me" into Google and you will be able to find a local tradesman that can clean your roof. 
Once you have deep cleaned the roof, it's worth hiring a roofing surveyor to quality check the roof's exterior for any cracks or missing tiles that you haven't noticed. You can then get these repaired to avoid your home being devalued. 
5. Replace the front door
One main focal point of any house is the front door. If this looks old or tatty then it sets a bad tone for the rest of the house. You also need to make sure it matches the rest of your house's exterior. For example, if you have done a lot of work on the rest of the exterior of the house but the front door still looks old, it will immediately draw more attention to it which you want to avoid. 
You may be able to get away with simply giving the front door a clean and repainting it, but in some cases, it will need to be replaced. The decision is yours, but it's worth asking yourself if it's more trouble than it's worth to repaint the front door, if the answer is yes then I'd suggest going all in and buying a new one as it will be more beneficial in the long run. 
To sum it up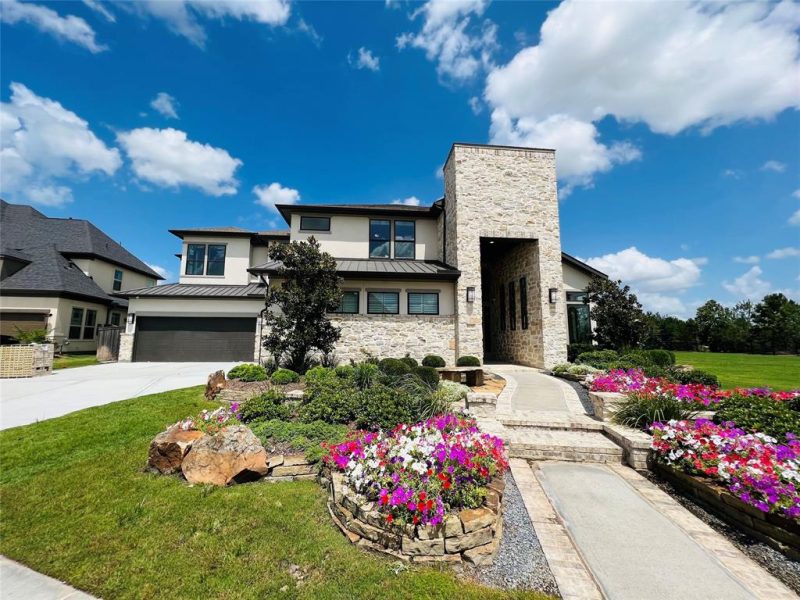 In summary, when it comes to selling your home making the outside look appealing is just as important as making the inside look appealing. After all, it is the first thing potential home buyers are going to see. Although you may not think it, reinstating the exterior of your home doesn't have to be an expensive or time-consuming job. 
Although there will be some tasks you can't complete yourself, small things like landscaping your front garden allow you to improve the look of your house's exterior without spending too much money on materials or hiring an expert.