As homeowners, it's important to keep our homes looking their best by regularly painting the exterior. By doing this, not only do we get to beautify our homes, but also we can help reduce the chances of vandalism and other crimes. But how often should we paint the exterior of our house? In this article, we'll explore four different options for how often you should paint the exterior of your home, based on a variety of factors. So whether you're looking to save money or keep your home looking its best, read on to learn more!
The Purpose of House Painting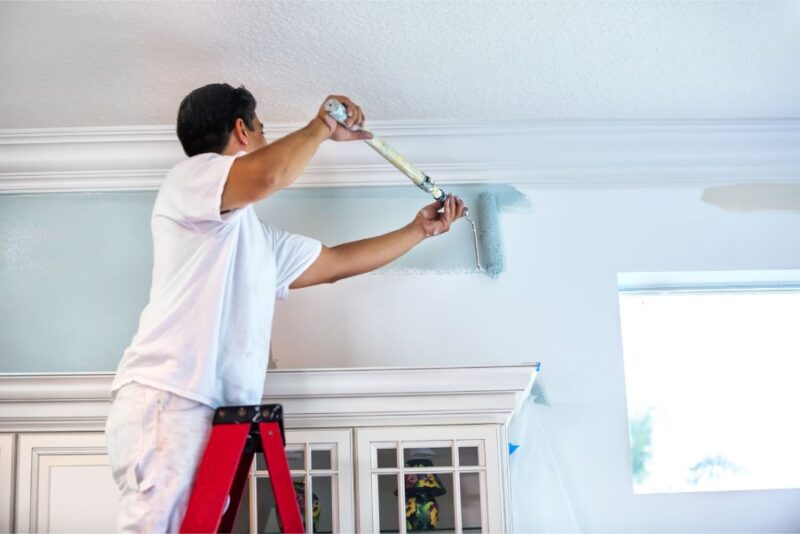 House painting is a common maintenance task that homeowners should undertake on a regular basis. The purpose of house painting is to protect the exterior of your home from deterioration and weathering.
It is recommended that houses should be painted every five years. However, this is only a general guideline and each home and situation must be evaluated individually.
The following are some of the factors that influence the decision to paint or not paint:
– The age, type, condition, and location of the home
– Weather conditions and how they affect the exterior of the home
– Type of roofing material, if any
– Amount of natural sunlight that reaches the home's exterior
– Views from neighboring properties
– Management practices for water runoff and insect control around the home.
Types of Paint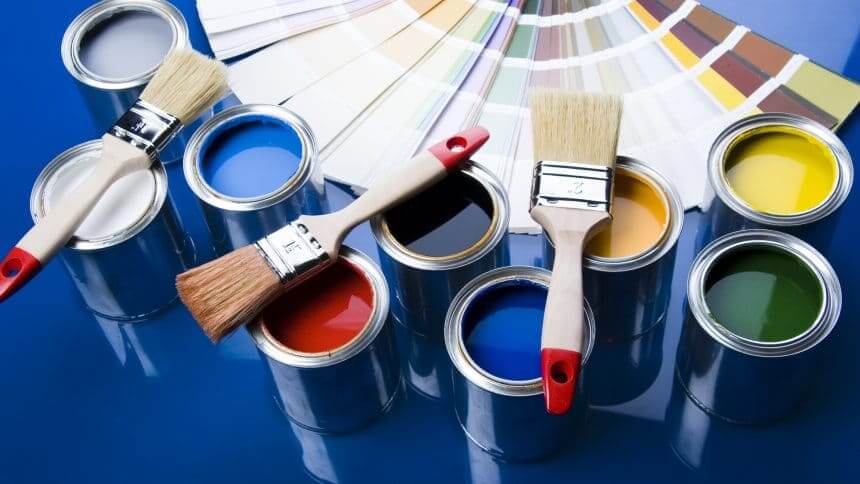 When it comes to painting your home, you have a lot of options. You can choose to paint the exterior with a traditional paint, or you can use a paint that is designed for outdoor use.
Traditional paints are made from oil, water, and common substances such as sand or clay. These paints take time to dry and can be difficult to clean. Outdoor paints are made from resins, pigments, and other volatile materials. They are more resistant to weathering and are easier to clean.
If you want to use a traditional paint on your home's exterior, be sure to wait until the surface has completely dried before applying any sealants or primers. Once the surface is dry, you can apply a topcoat of paint.
If you're using outdoor paint, be sure to follow the manufacturer's instructions. Before painting, clean the surface with a cloth soaked in household detergent and water. Then use a preparation solution (available at most home improvement stores) to clean the surface and remove any excessive oils or waxes. Finally, apply the paint according to the manufacturer's instructions.
The Benefits of Painting the Exterior of Your Home
Paint your home's exterior every three to five years to keep it looking good and protecting it from harsh weather conditions. Here are some of the benefits of painting your home's exterior:
Improves home value. A freshly painted home looks better, and is more likely to sell for a higher price. In addition, periodic painting can help maintain the property's value over time.
Protects your home from weather damage. Weather can cause extensive damage to a home if it's not protected by proper waterproofing and coatings. Painting the exterior of your home helps protect it from wind, rain, snow and other elements that can cause damage.
Maintains appearance over time. If you neglect painting the exterior of your home, it will eventually become dingy and in need of restoration or replacement. By regularly painting your home's exterior, you'll keep its appearance consistent and make it easier to sell or rent should you decide to move sometime in the future.
The Dos and Don'ts of Painting the Exterior of Your Home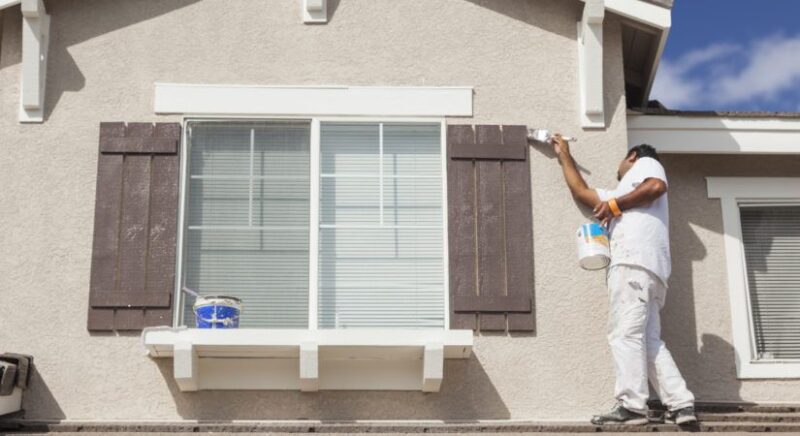 There's no right or wrong answer when it comes to painting the exterior of your home, as long as you and your family are happy with the final product. Here are a few tips to help you get started:
Make a plan. Before you paint, take some time to map out the entire project in your head. This will help you avoid making any mistakes and ensure that the entire job goes smoothly.
Get the right supplies. You won't be able to achieve great results if you don't have the right tools for the job. Make sure to get all of the supplies you need before starting, so there's no running around trying to find them later on.
Follow the instructions. If there are any specific instructions that come with your paint kit, be sure to follow them closely. Otherwise, you may end up with a messy or uneven exterior finish.
Take care of your roof and gutters. Don't forget about these important components of your home – make sure they're clean before painting so water doesn't damage the paint job down below!
Be patient…
How Often Should You Paint the Exterior of Your Home?
Many homeowners choose to paint their home's exterior on a regular basis, but there is no one definitive answer as to when this should be done. Typically, it is recommended that you paint your home every 3-5 years, but this depends on the type of paint and condition of the exterior. Additionally, it is important to remember that weather conditions can also impact how often your home needs to be painted. For example, if your home experiences a lot of rain or snow, it may need to be painted more often than if it only experiences mild rain or snow. Ultimately, it is important to consult with a professional painter or contractor in order to get an accurate estimate of how often your home should be painted.
Conclusion
Depending on the type of paint you are using, and how often it becomes dirty, you may want to repaint your exterior every two to four years. Be sure to follow the manufacturer's instructions for applying paint, as well as observing any warnings or cautions that might be included with the specific type of paint you are using.