It's that time of year again when you start to think about painting your house. But before you spend all your money on supplies, there are some easy ways to save money on paint and other painting supplies. In this article, we'll show you five ways to save on paint without sacrificing quality or performance.
1. Getting Estimates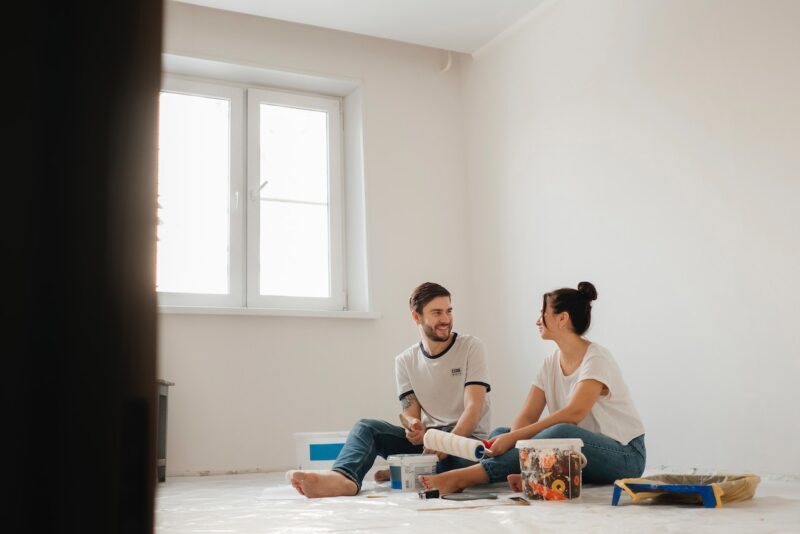 If you're like most home-owners, you probably have a few ideas of how to save money when painting your house. Maybe you've heard that hiring a professional can be expensive, or that you can do it yourself for a fraction of the price. Here are five budget-friendly ways to paint your house:
Check with your local home improvement store. Many have experts on staff who can give you an estimate for painting your house. Just be sure to ask for a breakdown of the costs involved before signing anything!
Use online tools. There are many free or low-cost painting estimating tools available online. Just enter information about your exterior and interior walls, ceilings and floors, and the tool will give you an estimate in minutes.
Hire a contractor. If you don't have the time or inclination to paint your house yourself, hiring a contractor can be a great option. Contractors typically charge a higher fee than home improvement stores, but they'll usually include all of the materials and equipment needed for the job, so there's no guesswork involved.
Get creative with DIY painting techniques. If house painting is something you really want to do but don't want to spend a lot of money, there are many creative ways to get the job done cheaply and efficiently. For example, you could try using low-cost paint alternatives like chalkboard paint or latex paint.
Ask your family and friends for help. If you can't afford to hire a professional, ask your family and friends if they're willing to help you out with painting the house. They may be happy to lend a hand for a small fee (or nothing at all!).
2. Preparing the Wallpaper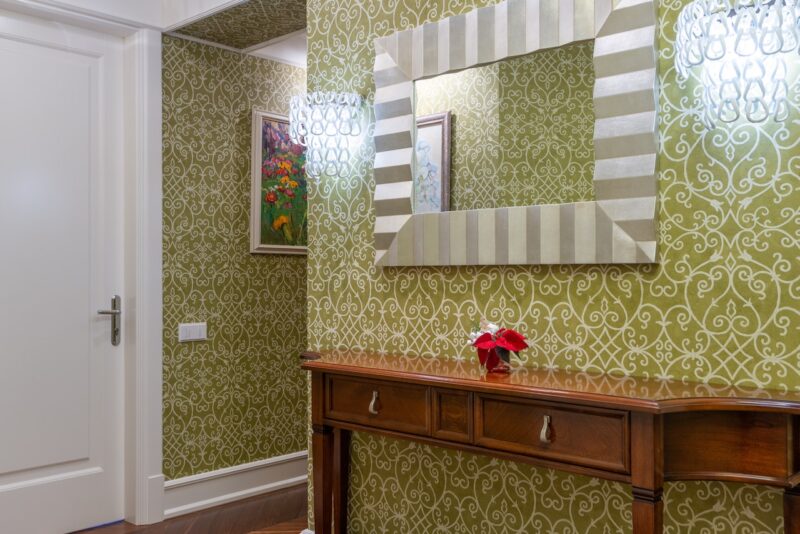 When painting your house, one of the most common ways to save money is by prepping the wallpaper beforehand. By doing this, you can avoid having to buy a new piece of wallpaper and can save on material costs. Here are four methods you can use to prepare your wallpaper:
Unpaper the wall: One way to save money on your wallpaper is to unpaper the wall. This means removing all of the paper that is glued to the wall and then painting over it. You will need a utility knife, a wire brush, and some solvent to complete this task.
Cut the paper: Another method for saving money on your wallpaper is to cut the paper yourself. You'll need a utility knife, scissors, and painters tape. First, tape off a section of the wall where you want to start cutting. Then, start cutting around the perimeter of the taped section. Be careful not to cut into any underlying walls or ceilings.
Remove corners and edges: If you're cutting your own paper, another method for saving money is to remove corners and edges. This will make it easier for you to paint over the paper without having to cover up any seams.
Remove wallpaper with a wet scraper: If you don't have access to a utility knife, scissors, or painters tape, you can also remove wallpaper using a wet scraper. Start by soaking the scraper in some solvent and then wiping it over the paper. Be sure to wear gloves and avoid getting solvent on your skin.
3. Preparing the Flooring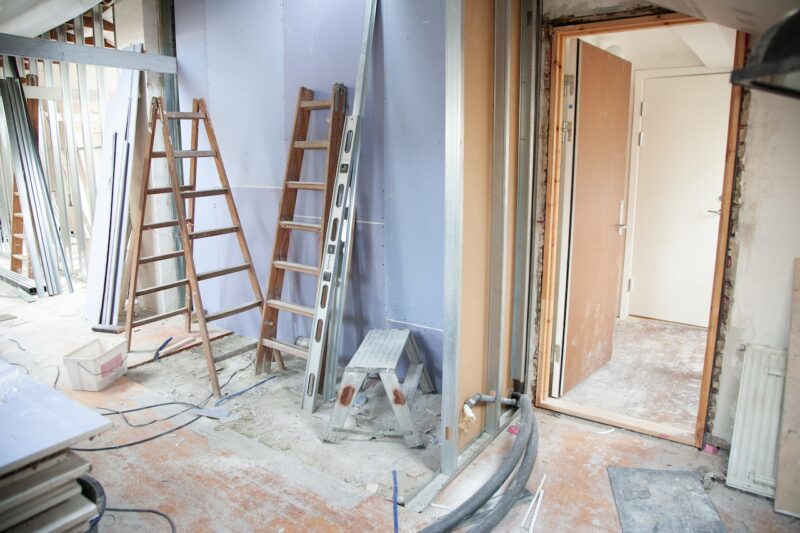 Painting your house can be a costly proposition, but there are ways to keep costs down. One way to save money is to prepare the flooring before painting. This includes removing any old adhesive and sealing any cracks or crevices with a high-quality sealer. Be sure to read the product label carefully, as some sealers may contain toxic chemicals that could damage your paint job.
4. Putting Together a Painting Budget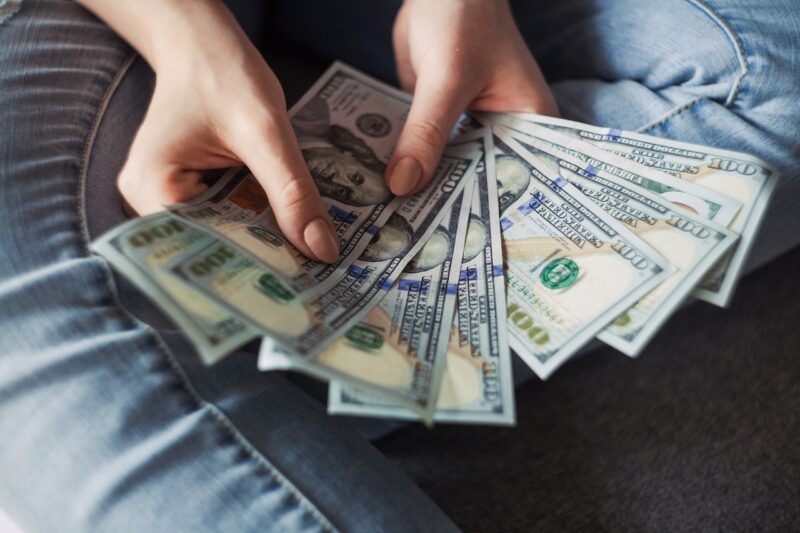 Like any other home improvement project, painting your house can be expensive. But there are ways to make the process more affordable. Here are five tips to help you save money on your painting project:
Start small. Don't try to tackle a big painting project all at once. Instead, break the job down into smaller tasks that you can complete over time. This will help keep costs down and ensure that the entire project is completed on schedule.
Shop around. When looking for a painter, don't be afraid to compare prices and services between different companies. It may be worth it to spend a little more up front in order to get better quality work done later on.
Ask for help. If you're having trouble budgeting for your painting project or just don't know where to start, ask family and friends for advice or consult online resources like cost estimators or paint color charts. They may have experience with similar projects that can help you get an idea of what you need to spend and where your money will go best.
Use coupons and discounts wisely. There are always opportunities to save money when purchasing materials or services for a painting project. Look for coupons in the paper or online, and ask your painter if they offer any special discounts.
Remember to factor in taxes and fees. Painting your house can be expensive, but don't forget about taxes and fees that may be associated with the project – like permits or insurance premiums. These costs can quickly add up, so make sure to budget for them carefully.
5. Finding Low-Cost Contractors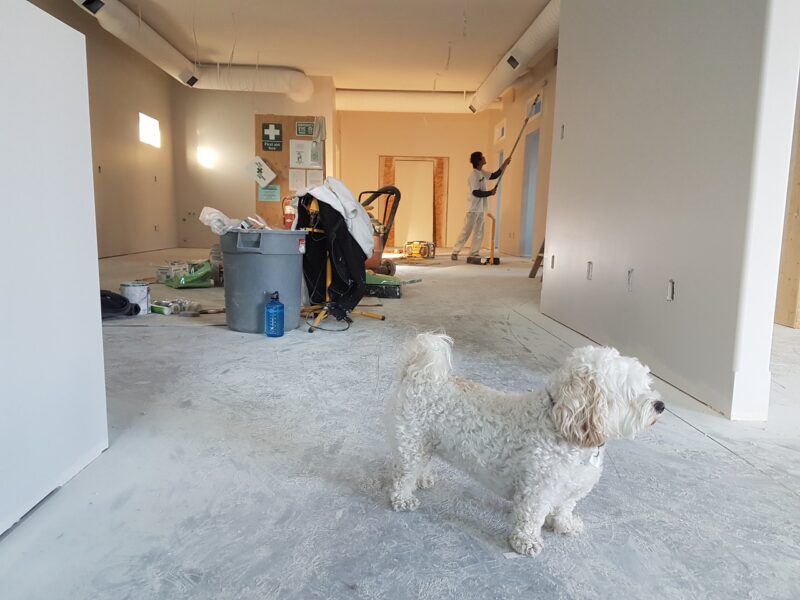 Many homeowners think of painting their homes as an expensive and time-consuming endeavor. However, with a little creative thinking and some careful planning, it is possible to paint your home on a budget. Here are some tips for saving money on painting:
Ask around for recommendations. A friend, family member, or neighbor might have friends or family members who are experienced painters. Ask if they would be willing to give you a referral.
Shop around for paint prices. Compare the prices of different brands and types of paint in local stores before making a purchase. It's often helpful to get a primer and finish coat so that you can see the final result and compare costs more accurately.
Consider using gray or white paint instead of colors. Gray or white paints are less expensive than colors, and they can actually look better when painted on a house that is light in color because the darker colors will show up better against the lighter walls.
Request quotes from multiple contractors before choosing one. It's important to get several estimates so that you can find one that meets your budget and expectations. Make sure to ask for references so that you can confirm that the contractor is qualified.
Conclusion
Painting your house can be a great way to spruce up your home and make it look new again. However, painting your house can also be expensive if you don't do things the right way. In this article, we are going to share with you some budget-friendly tips that will help you save money while painting your house. Hopefully, these tips will help make painting your house a breeze!