In an increasingly security-conscious world, homeowners and businesses alike are seeking ways to protect their properties and ensure the safety of their inhabitants. One such solution is the use of indoor security cameras, which can be divided into two main categories: visible and hidden. This blog post will delve into the advantages and disadvantages of each type, as well as discuss legal and ethical considerations. By the end, you'll be well-equipped to make an informed decision on the best security option for your needs.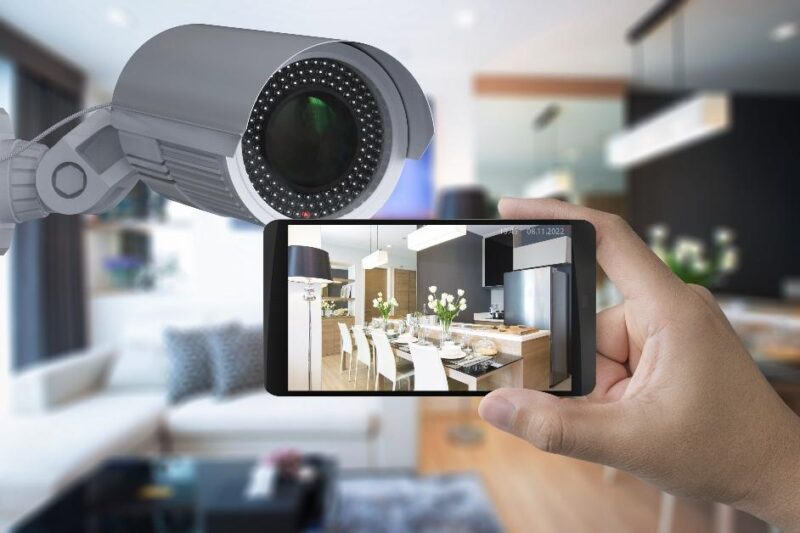 Hidden indoor cameras, on the other hand, are designed to blend into their surroundings using tricks like hide ring camera, making them difficult to detect. They can be disguised as everyday objects or installed in inconspicuous locations.
Pros
Discreet surveillance: Hidden cameras allow for unobtrusive monitoring, which can be particularly useful in sensitive situations or locations.
Reduced tampering risk: Since they are difficult to detect, hidden cameras are less likely to be damaged or disabled by intruders.
Evidence collection: In the event of a crime, hidden devices can provide valuable evidence without alerting the perpetrator.
Cons
Complex installation: Installing hidden devices can be more challenging, as it requires carefully concealing them within the environment.
Limited deterrence: Since they are not visible, hidden cameras do not have the same deterrent effect as their visible counterparts.
Higher costs: Due to their specialized design and installation requirements, hidden devices can be more expensive than visible ones.
Overview of Visible Indoor Security Cameras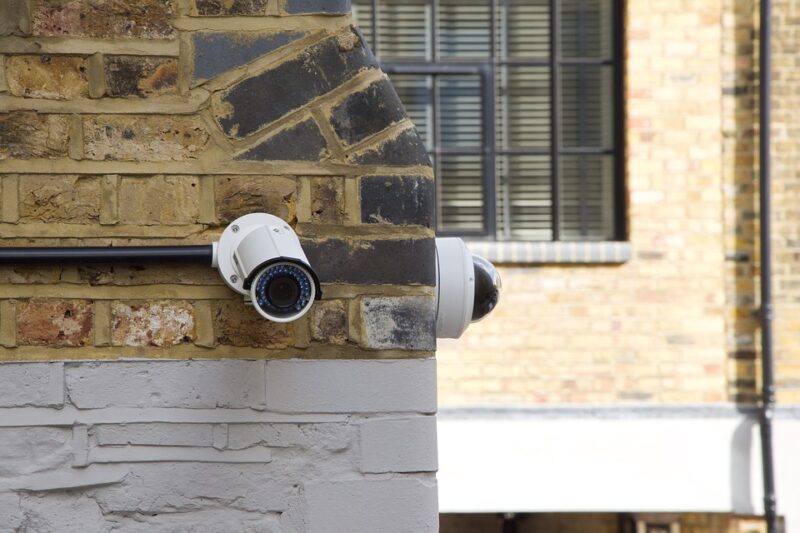 Visible indoor cameras are designed to be seen and noticed, often acting as a deterrent to would-be intruders. They come in various shapes and sizes, from traditional CCTV systems to more modern smart devices.
Pros of Visible Indoor Security Devices
Deterrence: The most significant advantage of visible cameras is their ability to deter criminal activity. Potential intruder is more likely to reconsider their actions when they see a security system in place.
Ease of c: With no need to hide or disguise them, visible cameras are generally easier to install than their hidden counterparts.
Lower maintenance: As they are in plain sight, it's easier to check if they are functioning correctly and perform any necessary maintenance.
What are the cons?
Vulnerability to tampering: Since they are easily spotted, visible security cameras may be more susceptible to being damaged or disabled by intruders.
Aesthetic impact: Some people may find the presence of visible devices unsightly or intrusive, especially in a residential setting.
Legal and Ethical Considerations
The use of indoor devices, particularly hidden ones, can raise privacy concerns. In some jurisdictions, recording audio or cwithout consent is illegal, and even in cases where it is permitted, it's crucial to consider the ethical implications of invading someone's privacy.
Workplace Surveillance
Employers must also weigh the pros and cons of monitoring their employees with security cameras. While these devices can help ensure a safe work environment and protect company assets, they can also create an atmosphere of mistrust and potentially harm employee morale.
Legal Restrictions and Compliance
Before installing any indoor devices, it's essential to familiarize yourself with the relevant laws and regulations in your area. This may involve obtaining permits, providing proper signage, or adhering to specific guidelines for the use and storage of recorded data.
Choosing the Right Type of Security Camera for Your Needs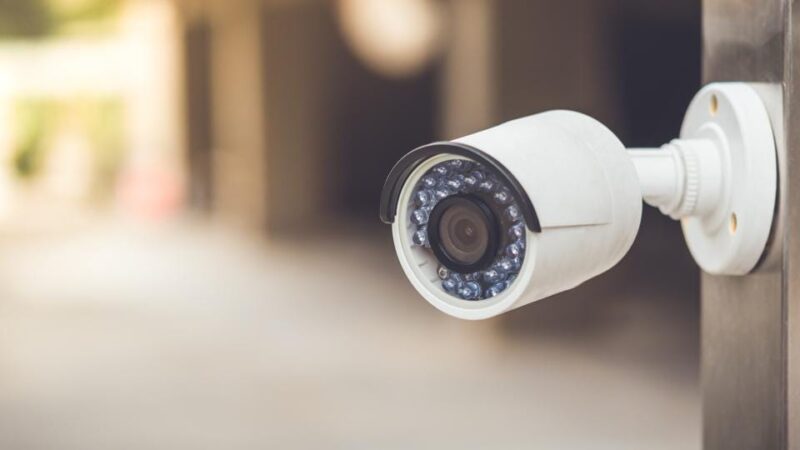 Understanding your security objectives is vital in determining which type of device is best suited for your needs. Consider whether your primary goal is deterrence, evidence collection, or monitoring specific areas discreetly. The answers to these questions will help guide your decision-making process.
Balancing Deterrence and Discretion
Striking a balance between deterrence and discretion is crucial. For some situations, a visible security camera might be more appropriate, while in others, a hidden device could be the better choice. For instance, a retail store may benefit from visible cameras to deter shoplifting, while a homeowner wanting to monitor a babysitter might opt for hidden devices.
Budget and Installation Factors
When selecting a security camera, consider your budget and installation requirements. Visible cameras are generally more affordable and easier to install, while hidden devices can be more expensive and require professional installation. Make sure to factor in these considerations when making your decision.
Combining Technologies for Comprehensive Coverage
In some cases, it may be beneficial to use a combination of both visible and hidden devices to achieve comprehensive security coverage. This approach allows you to capitalize on the strengths of each type of device while mitigating their weaknesses.
Examples of successful security strategies that integrate both visible and hidden devices include:
A bank utilizes visible devices at entry points and teller stations to deter potential criminals, while employing hidden cameras in areas where sensitive information is stored.
A retail store uses visible devices in high-traffic areas to discourage shoplifting while installing hidden devices in stockrooms to monitor employee activity.
Cybersecurity Considerations for Security Cameras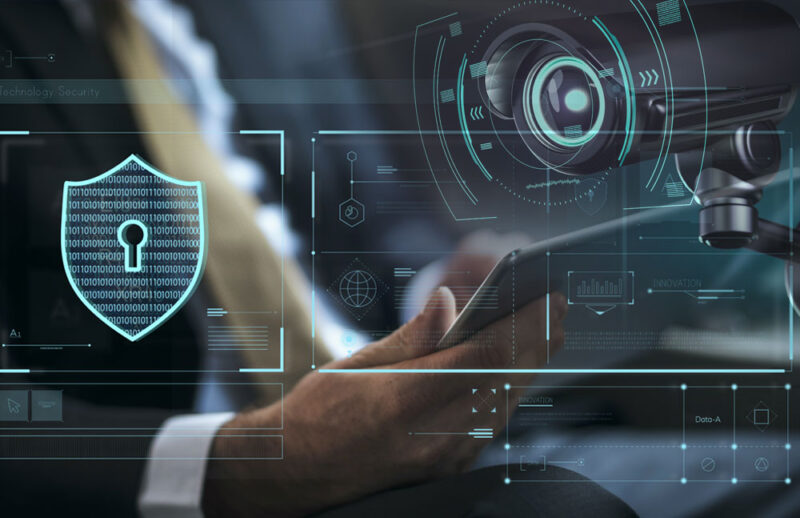 Cybersecurity is an essential aspect of security camera implementation, as these devices often connect to the internet, making them vulnerable to cyberattacks. To protect your devices from hackers, choose products with robust security features, such as encryption and two-factor authentication. Regularly updating software and firmware is crucial in addressing potential security vulnerabilities.
Additionally, ensure the secure storage and transmission of video and audio data to prevent unauthorized access. It's also wise to change default passwords and employ strong, unique credentials for each device. By taking these precautions, you can minimize cybersecurity risks and safeguard your security system.
Ultimately, the choice between visible and hidden indoor security devices depends on your unique circumstances, goals, and preferences. By carefully considering the pros and cons of each type, as well as the legal and ethical implications, you can make an informed decision that best meets your security needs. In some cases, a combination of both types of devices may provide the most comprehensive solution. Regardless of the choice you make, remember that investing in security is essential for protecting your property, assets, and the people you care about.