Each home has a suitable type of door that will fit in the overall design of the property. It is also important to choose the right materials to keep everyone safe all the time. Door manufacturers, like Rock Solid Doors, offer a variety of door designs best for your home.
Many neighbors rely on composite doors for added protection. There is more you need to know, including more reasons why it is ideal to pick composite doors over other types of doors.
Describe Composite Doors
Whether the house has a traditional or modern look, it is well to invest in composite doors. That versatile application is due to the combination of wood and uPVC materials making the door durable. There is also a multi-layer of polymer frame and foam elements for better insulation during cold weather. The door is both robust and appealing inside and out.
Moreover, composite doors are made of glass-reinforced plastic with a woodgrain effect to enhance style. This has to shield the material from possible damage caused by strong impacts.
Different Types of Composite Doors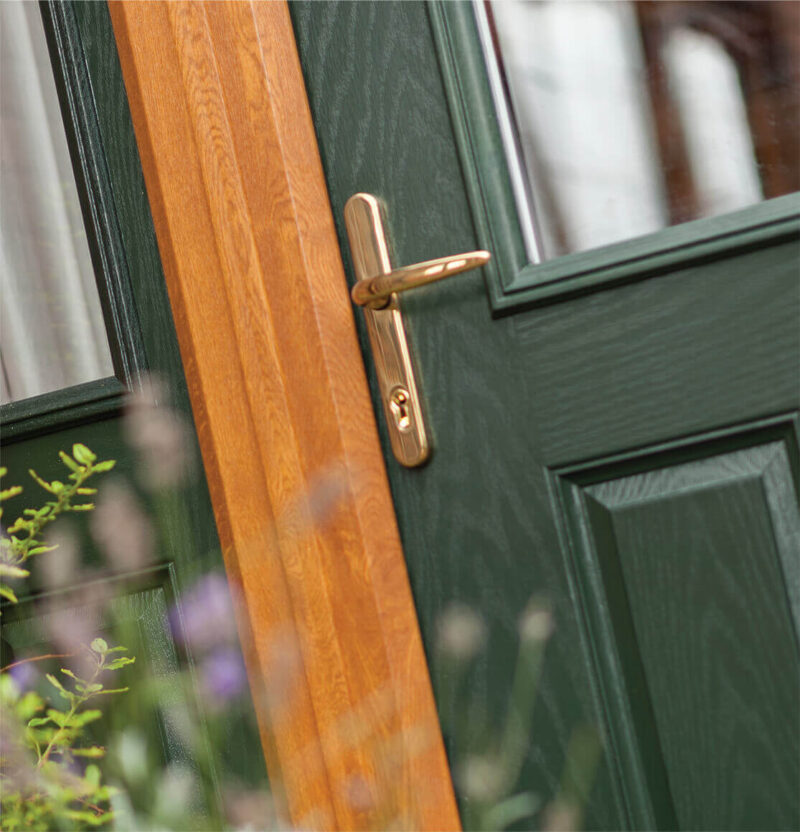 Finding the ideal door type for your home would be easier with the following options:
1. Glazing Composite Door
The best type of composite door is the glazing option. It is perfect for individuals who love natural light as the door is partly made of glass. Homeowners can suggest how large or small the glazed area is. The glass material is extra durable up to triple units and can withstand strong winds.
Different glazing patterns and styles exist to suit any home. Such a factor makes this option more flexible at a reasonable price.
2. Classic Composite Door
A classic door is still the best in terms of how it looks. It has a simple design that will fit any home style. This type of composite door is usually made of sturdy wood with a refined finish for a stunning final look. In addition, classic doors are so-called the traditional option because of their elegance and capacity to protect a home.
3. Contemporary Composite Door
Home designers continue to develop more stable doors for better security. Then, comes the modern composite doors built with unique features that promote both appeal and protection. Seeing doors with different colors and styles is not surprising at all.
Why Choose Composite Doors?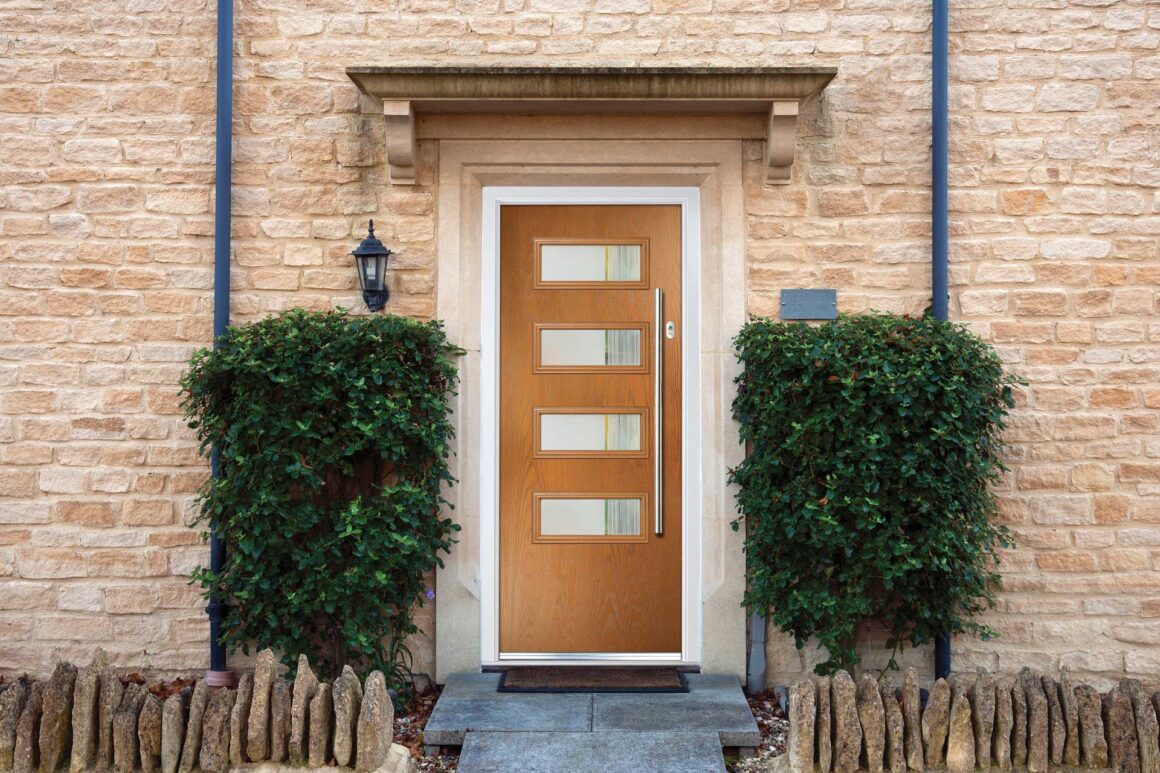 The issue of burglary is increasing across the globe which has caused people to double security. One of the effective ways is to build a theft-proof doorway. There may be various kinds of doors in mind but composite doors are worth adding to your list. Here are the possible reasons why:
1. Enhance Home Appeal
The first element anyone could ever glance at your home is the entrance. Hence, it must be impressive and welcoming to keep the guests coming. Composite doors are aces in catching attention simply because of how they are created.
The overall look is very modern with the timber and all the fine details added to it. This kind of door won't easily fade in colors to maintain its authentic appeal.
2. Weather-Resistant
It is mentioned that composite doors have an insulating core which helps to improve thermal performance. Meaning, that it can stand durable in any weather condition, especially the draughts. It defines the real comfort inside your home and is energy-efficient because of the insulation feature.
3. Provide Better Security
Consequently, durable doors play a vital role to prevent intrusion. Composite doors are more rigid due to the added security locks. It guarantees longer periods of use and has a warranty.
4. Less Maintenance
The door will look good for up to 25 years without regular maintenance. This is due to the materials used and the GRP skin that does not require repainting and is scratch-resistant. Accordingly, it reduces the cost of buying new doors to protect your home. Its style will remain the same and stand out even after long years of use.
5. Wide Range of Door Designs
Unlike other door types, a composite has a wide range of styles and colors available. The final choice will depend on what you think is most suitable for your home appearance. Some are custom doors with a touch of personal designs to achieve your desired home facade.
6. Noise Reduction
This benefit is a result of the insulating core added to the door design. It reduces any unwanted sound and is perfect for homeowners living on busy streets.
Finding a Composite Door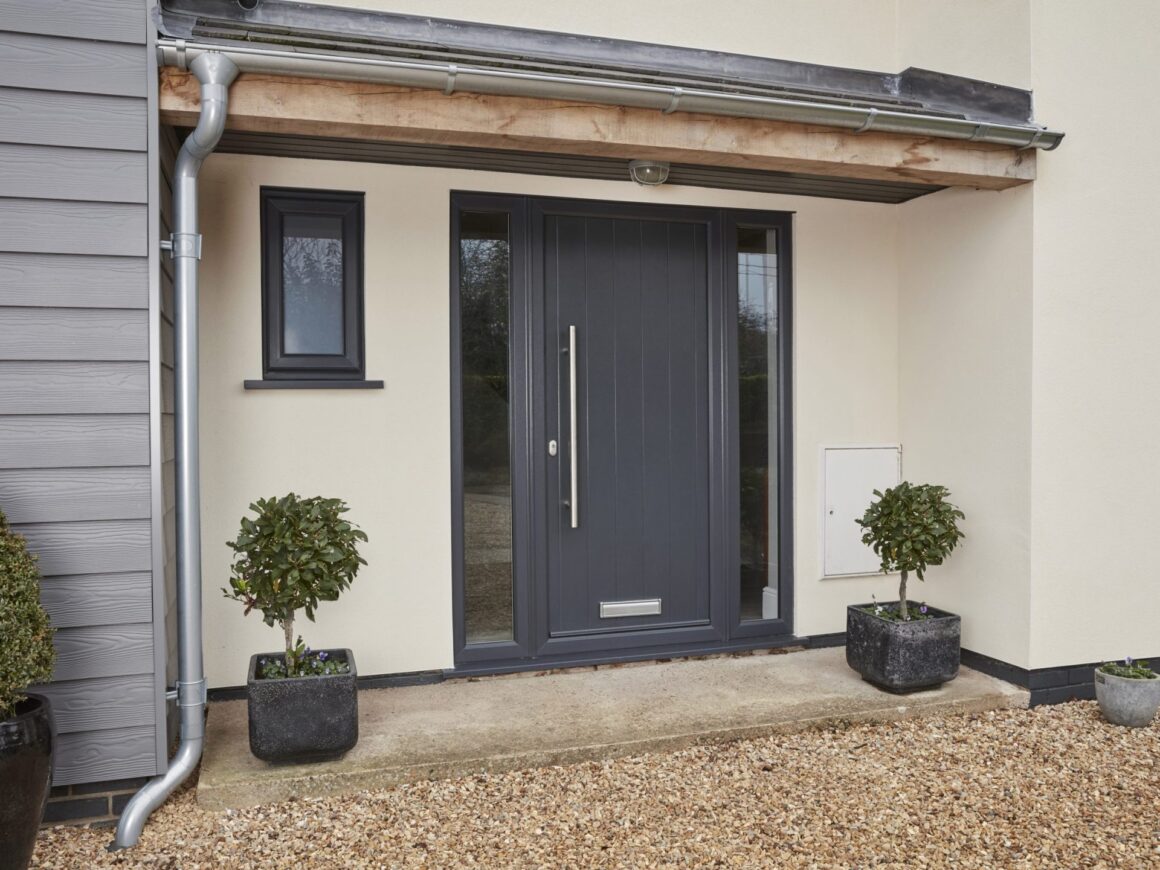 A quality composite door has to ensure security for every household. Contact a house designer to assist you in looking for doors that perfectly match your home. They differ in price and so pick which one you think will impress the guests.
First, check on the materials used and if they guarantee long-term benefits. It is easy to determine what is and is not a composite door by the way it looks. Second, decide to add some glaze parts. This will enhance the overall door design making your home look more modern.
Final Thoughts
To sum it all up, composite doors are simple and yet promise to safeguard a home from intrusion. The said advantages are only a few of the good things this door could offer. This is why most builders recommend a composite door, apart from being so affordable, the material is also durable and trustworthy.