With summer approaching, it's the perfect time to give your home's exterior a refreshing makeover. Exterior renovations not only enhance your home's curb appeal but also improve its functionality and value. Whether you're planning to sell your home or simply want to create a welcoming outdoor space for your family and friends, there are several key renovations to consider. In this article, we'll explore the best exterior renovations for Summer 2023 that will elevate the beauty and functionality of your home.
Revitalize Your Entryway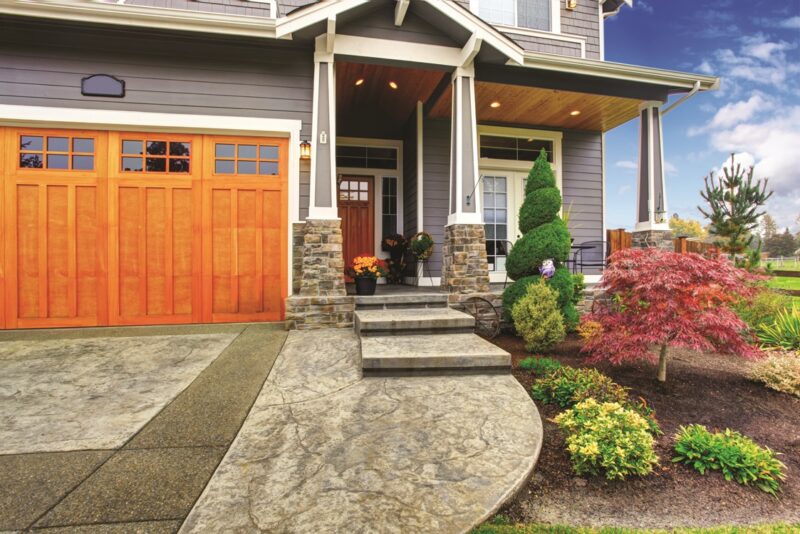 The entryway is the gateway to your home, and a well-designed and inviting entrance sets the tone for the rest of your property. Start your exterior renovations by revamping your entryway. Consider installing a new front door that complements the architectural style of your home and adds a touch of sophistication. Opt for materials like fibreglass or steel, which offer durability, energy efficiency, and low maintenance.
Enhance the aesthetics of your entryway by adding decorative elements such as sidelights, transoms, or decorative glass panels. Additionally, refreshing the door hardware, including the doorknob and knocker, can make a significant impact. Don't forget to pay attention to the surrounding landscaping, adding colourful plants and lighting to create a warm and inviting atmosphere. A well-crafted entryway renovation will undoubtedly leave a lasting impression on visitors.
Upgrade Your Siding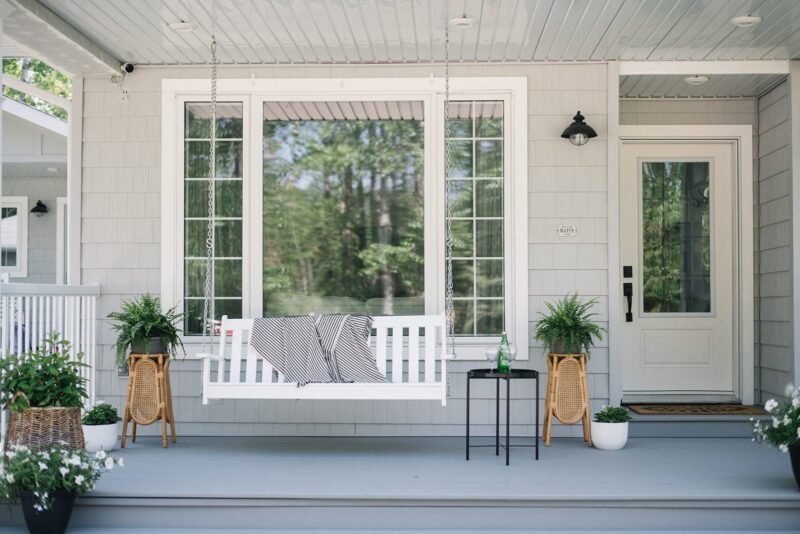 Siding not only protects your home from the elements but also plays a crucial role in its overall aesthetic appeal. If your current siding is worn, damaged, or outdated, consider upgrading it during your exterior renovations. There are numerous siding options available, ranging from classic vinyl to durable fibre cement or stylish wood.
Choose a siding material that suits your home's architectural style and personal preferences. Vinyl siding, for example, offers versatility, easy maintenance, and a wide range of colours and textures. Fibre cement siding provides excellent durability and is resistant to rot, pests, and fire. Alternatively, natural wood siding can bring a timeless and warm aesthetic to your home.
Remember to also consider the colour scheme of your new siding. Opting for a fresh, contemporary colour can completely transform the look of your home and give it a modern edge. A well-executed siding upgrade will not only boost your home's curb appeal but also provide long-lasting protection for years to come.
Enhance Outdoor Living Spaces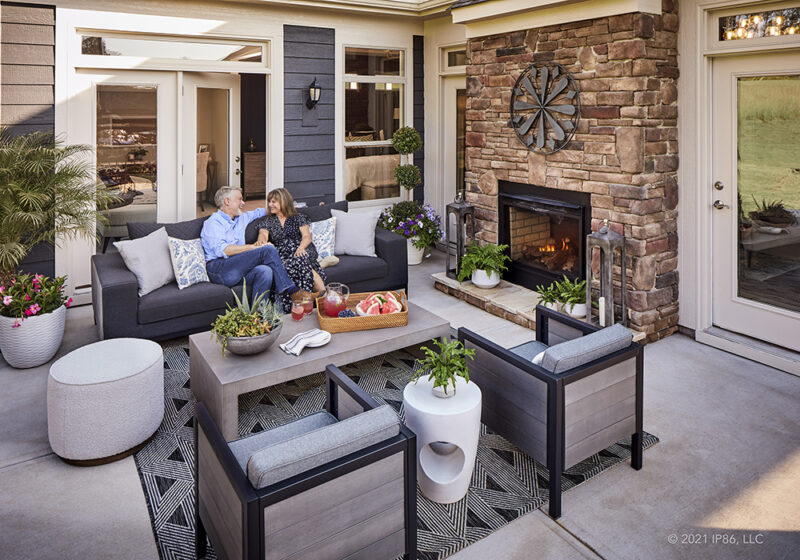 Summer is the season for outdoor gatherings and relaxation. Make the most of your exterior renovations by creating inviting outdoor living spaces. Consider adding a deck, patio, or a screened-in porch to extend your living area outdoors. These spaces provide the perfect setting for entertaining guests or enjoying peaceful evenings with your family.
When designing your outdoor living space, consider incorporating elements such as comfortable seating, shade structures, and outdoor kitchens or grilling areas. Enhance the ambiance with strategic lighting, including pathway lights, string lights, or even built-in lighting fixtures.
Don't forget to also pay attention to your landscaping. Consider adding a lush garden, installing a water feature, or creating a cozy fire pit area. These additions not only elevate the aesthetics but also provide a tranquil retreat for you and your loved ones to enjoy during the summer months.
Install Energy-Efficient Windows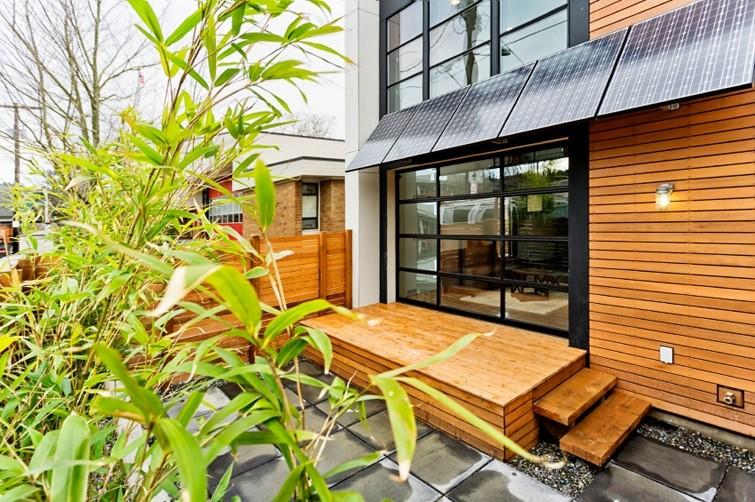 Replacing your windows is an exterior renovation that brings multiple benefits. Energy-efficient windows not only improve the comfort of your home but also reduce energy consumption and lower utility costs. They also add aesthetic value by enhancing the overall look and style of your home's exterior.
Invest in windows with high insulation properties, such as double or triple-pane glass, low-emissivity coatings, and gas-filled chambers. These features help to minimize heat transfer, keeping your home cool in the summer and warm in the winter. Additionally, energy-efficient windows can reduce outside noise, increase natural light, and provide better UV protection for your furniture and flooring.
Choose window styles that complement your home's architecture and allow for proper ventilation. Whether you prefer traditional double-hung windows or contemporary casement windows, upgrading to energy-efficient options will not only enhance your home's energy performance but also elevate its visual appeal.
Renew Your Roof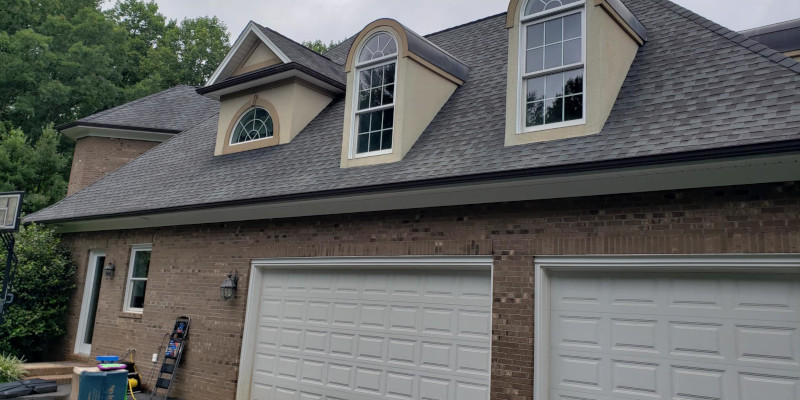 A well-maintained and visually appealing roof is a crucial aspect of any exterior renovation. If your roof is showing signs of wear and tear or nearing the end of its lifespan, it's time to consider a roof replacement.
When selecting roofing materials, prioritize durability, weather resistance, and energy efficiency. Asphalt shingles are a popular and cost-effective choice, available in various styles and colors to suit your home's architecture. Metal roofing offers excellent longevity and can withstand extreme weather conditions. Additionally, options such as clay or concrete tiles can bring a unique and sophisticated look to your home.
Ensure your roof replacement includes proper insulation and ventilation to maintain a comfortable and energy-efficient home interior. A renewed roof not only enhances your home's aesthetic appeal but also provides essential protection against the elements for years to come.
Beyond Curb Appeal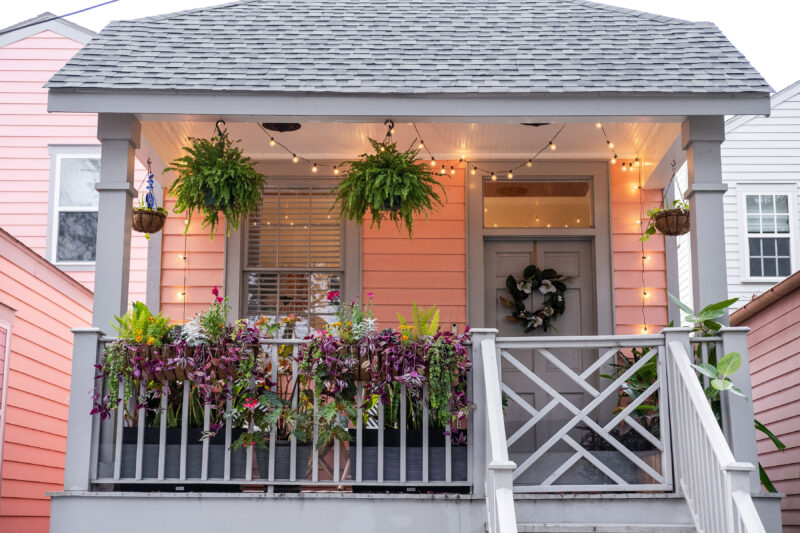 Summer is the ideal time to embark on exterior renovations to enhance your home's beauty, functionality, and value. From revitalizing your entryway to upgrading your siding, enhancing outdoor living spaces, installing energy-efficient windows, and renewing your roof, these renovations will transform your home's exterior into a true showpiece.
Remember to choose materials, colors, and styles that complement your home's architectural design while incorporating your personal preferences. Whether you're looking to create a welcoming entry, increase energy efficiency, or expand your outdoor living areas, these exterior renovations will undoubtedly make your home shine in Summer 2023 and beyond.