Fireplaces have long been cherished for their warmth, ambiance, and ability to create a cozy
atmosphere in homes. However, traditional fireplaces are not always the most efficient heating
sources. They can be responsible for significant heat loss, resulting in wasted energy and
increased utility bills. In this blog post, we will explore practical ways to enhance the efficiency of
your fireplace, allowing you to enjoy its benefits while minimizing energy waste and maximizing
heat output.
 Install a Fireplace Insert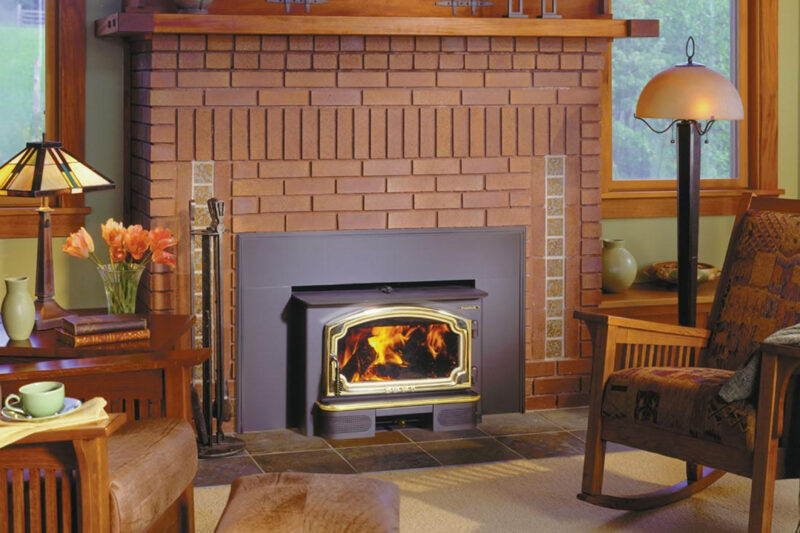 One of the most effective ways to improve the efficiency of your fireplace is by installing a
fireplace insert. A fireplace insert is a closed combustion system that fits inside your existing
fireplace, transforming it into a more energy-efficient heating appliance. These inserts are
designed with insulated glass doors, which prevent heat loss and reduce drafts.
Fireplace inserts are available in various fuel options, including wood, gas, and electric. Each
type offers its advantages, such as the ambiance of a wood-burning fire, the convenience of a
gas fireplace, or the ease of use with an electric insert. Choose the option that best suits your
preferences and needs.
Seal and Insulate the Chimney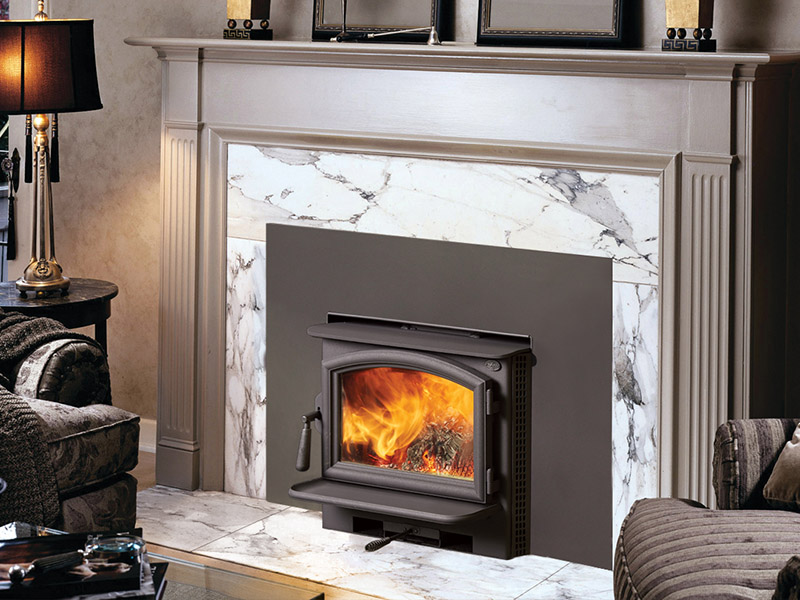 A significant source of heat loss in traditional fireplaces is through the chimney. To minimize this
loss, ensure that your chimney is properly sealed and insulated. Leaks and gaps in the chimney
can allow warm air to escape, resulting in reduced efficiency. Consult a professional chimney
sweep or fireplace technician to inspect and seal any openings in your chimney.
Additionally, consider adding a chimney balloon or damper to further prevent drafts when the
fireplace is not in use. These devices act as barriers, effectively sealing the chimney and
preventing unwanted airflow.
Use Seasoned Firewood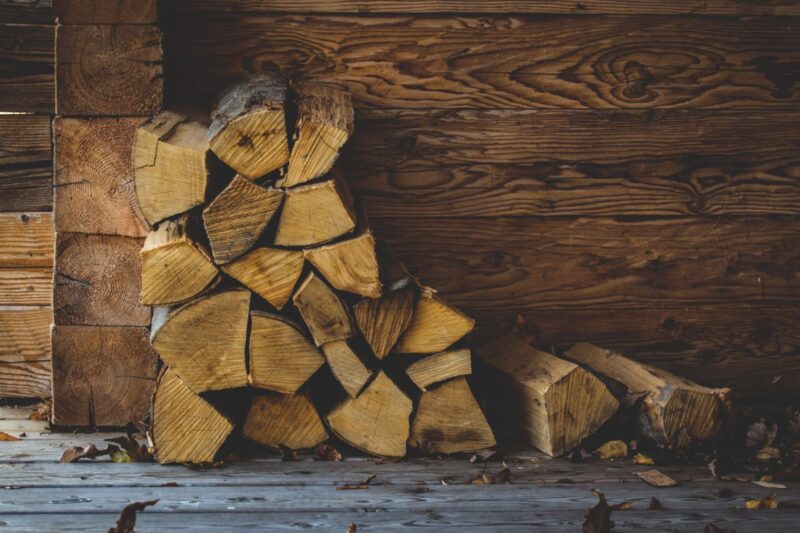 If you have a wood-burning fireplace, the type of firewood you use can greatly impact its
efficiency. Seasoned firewood refers to wood that has been properly dried for a significant
period, typically 6 to 12 months. Burning seasoned firewood produces less smoke and creates a
more efficient fire, generating more heat with less wasted energy.
Avoid using green or unseasoned wood, as it contains higher moisture content, leading to
reduced heat output and increased smoke production. Properly seasoned firewood will not only
improve the efficiency of your fireplace but also contribute to cleaner indoor air quality.
Install a Fireplace Fan or Blower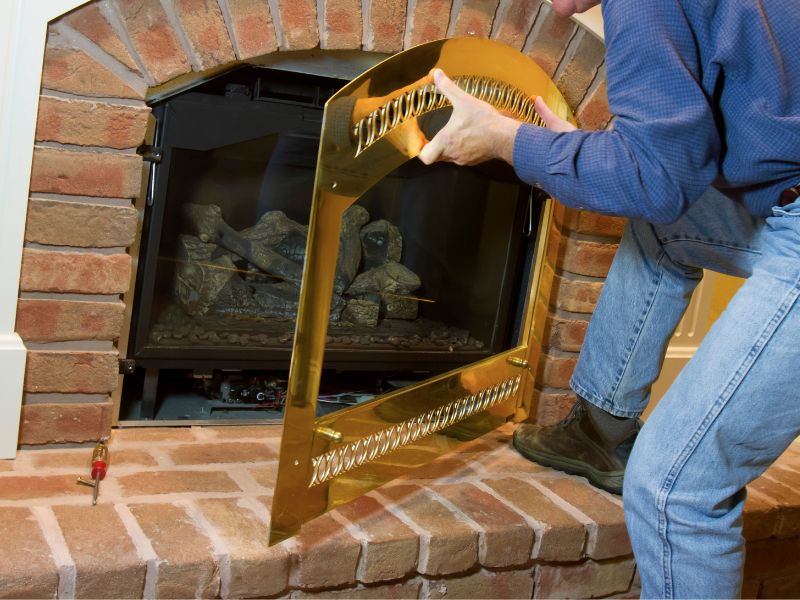 A fireplace fan or blower can help distribute the heat generated by the fire more evenly
throughout the room. These devices sit at the back of the fireplace and blow the warm air into
the surrounding space, maximizing the fireplaces heating efficiency.
The installation of a fireplace fan or blower is relatively simple and can often be done as a DIY
project. However, it is recommended to consult a professional to ensure proper installation and
compatibility with your fireplace model.
Maintain Regular Chimney Cleaning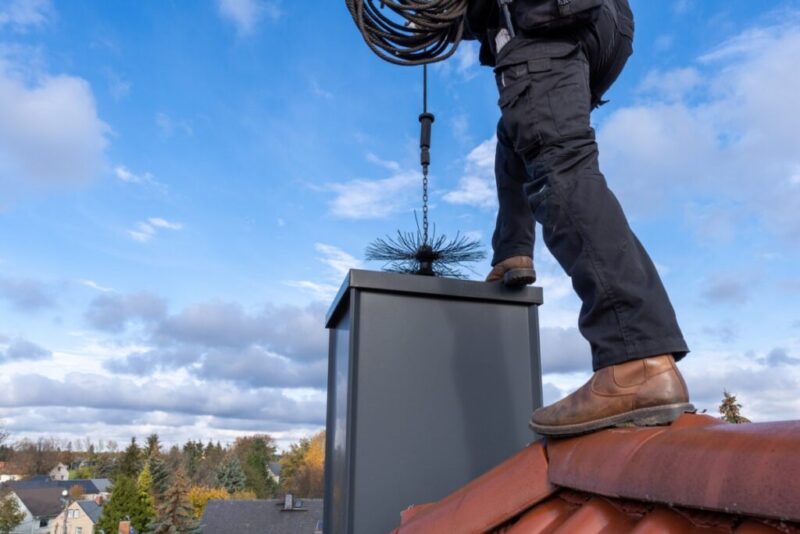 Regular chimney cleaning is essential for maintaining the efficiency and safety of your fireplace.
Over time, creosote and soot can accumulate in the chimney, obstructing airflow and increasing
the risk of a chimney fire. A clogged chimney also hinders proper combustion, reducing the heat
output of the fire.
Schedule annual chimney cleaning and inspection by a certified chimney sweep. They will
remove any buildup, check for potential issues, and ensure that your fireplace operates at its
best efficiency.
Consider a Heat-Retaining Fireplace Design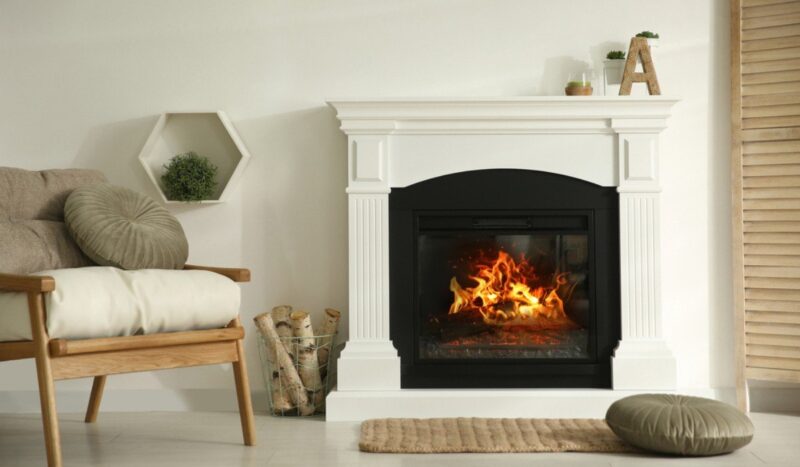 If you are planning to build a new fireplace or renovate an existing one, consider incorporating a
heat-retaining design. Masonry heaters or thermal mass fireplaces are designed to absorb heat
from the fire and gradually release it into the room over an extended period.
These innovative designs use dense materials, such as brick or soapstone, to store and radiate
heat long after the fire has extinguished. By maximizing heat retention, these fireplaces provide
sustained warmth and increase overall efficiency.
In Conclusion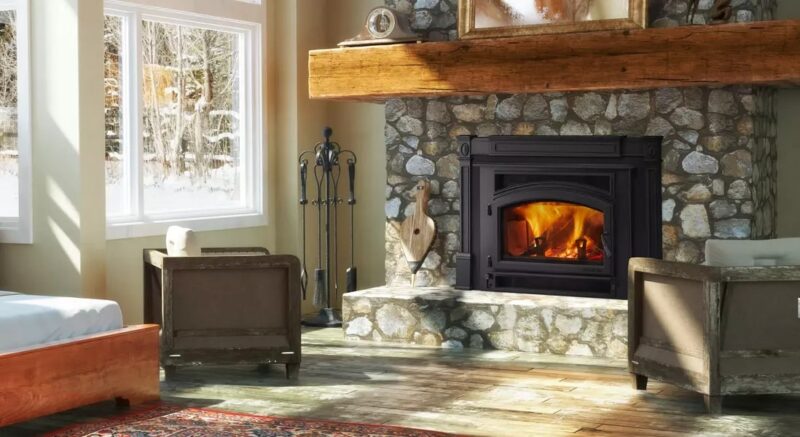 By implementing these practical steps, you can significantly improve the efficiency of your
fireplace. Whether you choose to install a fireplace insert, seal and insulate the chimney, use
seasoned firewood, incorporate a fireplace fan, or follow proper maintenance and cleaning
practices, each measure contributes to maximizing heat output and minimizing energy waste.
Remember to prioritize regular maintenance and cleaning to ensure the optimal performance of
your fireplace. With these efficiency-enhancing techniques, you can continue to enjoy the
warmth, comfort, and charm that fireplaces bring to your home while keeping energy
consumption in check, ultimately creating a more sustainable and cost-effective heating solution
for your living space.