Your kitchen's best ally in the battle against grime and grease, dishwasher soap quietly ensures that your dishes emerge from the machine pristine and ready for action.
Yet, amid the myriad choices lining supermarket shelves, finding a suitable dishwasher soap can be as challenging as mastering a new recipe. How to pick the best dishwasher soap for your kitchen?
Read on to find out.
Top Picks for Dishwasher Soaps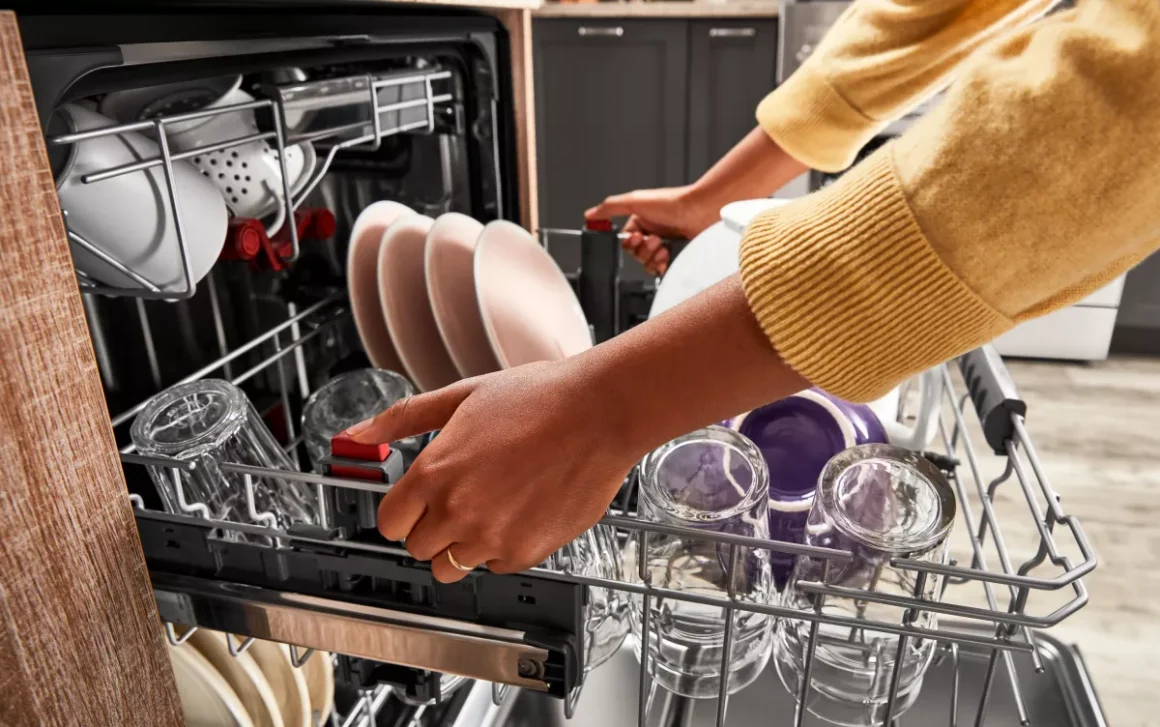 Before diving into the nitty-gritty details of what to look for in a dishwasher soap, let's explore the top picks. These options have earned their place on the list for outstanding performance and unique features catering to different needs and preferences.
Cascade Complete ActionPacs. Cascade is a well-known and trusted brand in the dishwasher detergent market because its product is highly effective in removing tough food stains and leaving dishes clean. They're also convenient to use, as they come in pre-measured packs, and you don't need to take the time to measure out the soap.
Finish Quantum Max. Finish is another popular brand that offers high-quality dishwasher soaps. Its detergent contains powerful cleaning agents that effectively remove stubborn food residue, grease, and stains. It also provides excellent shine and prevents water spots from forming on glassware.
Seventh Generation Auto Dish Gel. If you prefer eco-friendly options, Seventh Generation Auto Dish Gel is a great choice. It's a product made from plant-based ingredients and is free from synthetic fragrances and dyes. This dishwasher soap effectively cleans dishes and is gentle on the environment.
Ecover Automatic Dishwasher Soap Tablets. Ecover is a brand known for its eco-friendly products, and its Automatic Dishwasher Soap Tablets aren't an exception. They're made from plant-based and mineral ingredients, providing effective cleaning without using harsh chemicals. They're also biodegradable and safe for septic systems.
Miele Dishwasher Detergent Tabs. If you have a Miele dishwasher, using their specially formulated detergent tabs is highly recommended because they're designed to work seamlessly with their appliances, providing optimal cleaning results and protecting the dishwasher's internal components.
Great Value Automatic Dishwasher Powder. Great Value's product is excellent if you live in an area with hard water and is also very affordable. However, despite the low price, it easily cuts through stuck-on food and leaves glassware sparkling. If you opt for this option, store it properly, as the powder clumps if it's exposed to moisture.
Method Dishwasher Packs. This is a brand that has introduced a new and more effective plant-based formula in the sphere of "green" brands that works effectively on food buildup even after it's sat for 48 hours. Its packaging is also designed in such a way that it saves quite some space wherever it's stored. Its only drawback is that it's more pricey than other dishwasher soap brands.
It's important to note that the best dishwasher soap will vary depending on factors such as water hardness, dishwasher model, and your personal preference.
Before you choose one, it's recommended to read product reviews, consult the manufacturer's recommendations for your dishwasher, and try out different options until you find the one that works best for your specific needs.
This way, your dishes will always come out clean and in top condition.
What to Consider When Shopping for Dishwasher Soap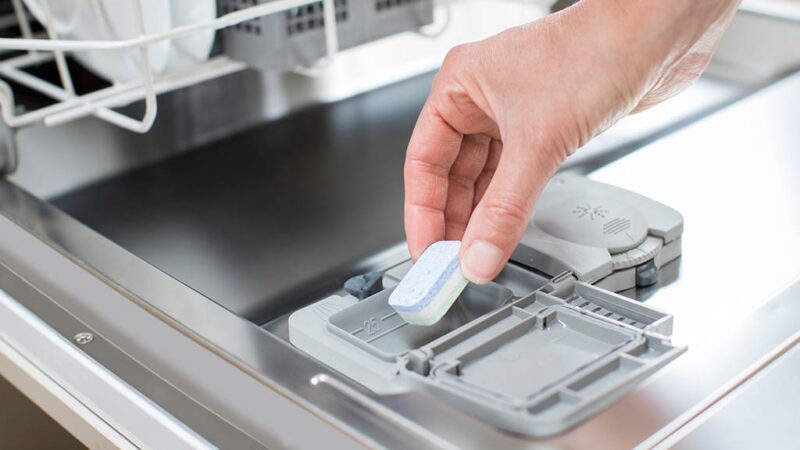 When shopping for dishwasher soap, several factors must be considered to ensure you choose the right product that suits your specific needs and preferences.
The key ones to look for include:
Cleaning power. The primary purpose of dishwasher soap is, after all, to clean dishes effectively. Look for detergents with strong cleaning power to remove food residue, grease, and stains. To ensure the soap can handle heavily stained dishes and food buildup, check for labels that mention "tough food cleaning" or "stubborn stains".
Formulation. Dishwasher soaps come in various forms, such as powder, liquid, gel, or single-use pods. Each of them has its advantages. While powders and gels are versatile and can be adjusted according to the load size, liquids and pods provide pre-measured convenience. The best form for you will depend on your preference and dishwasher type.
Spot and film prevention. Hard water can leave spots and film on dishes after washing. To prevent that, look for dishwasher soaps with spot and film-prevention properties. They contain ingredients that minimise the formation of water spots and keep glassware shiny.
Eco-friendly options. If you're environmentally conscious, consider eco-friendly dishwasher soaps. Look for biodegradable products made from plant-based ingredients free from harsh chemicals like phosphates and chlorine. These options are safer for the environment and are also gentler on your skin.
Compatibility. Check the dishwasher soap's compatibility with your dishwasher model. Some manufacturers recommend specific appliance detergents to ensure optimal performance and expand lifespan. It's highly advised to consult your dishwasher's user manual or the manufacturer's website for recommendations.
Allergies and sensitivities. If you or someone in your family has allergies or sensitivities, choose dishwasher soaps that are hypoallergenic or free from fragrances and dyes. These options are less likely to cause skin irritation or trigger allergic reactions.
Value for money. Consider the price and quantity of the dishwasher soap. While cost shouldn't be the sole determining factor, finding a balance between effectiveness and affordability is essential.
Consumer reviews online. Reading product reviews and customer feedback can also help make an informed decision.
Understanding Water Hardness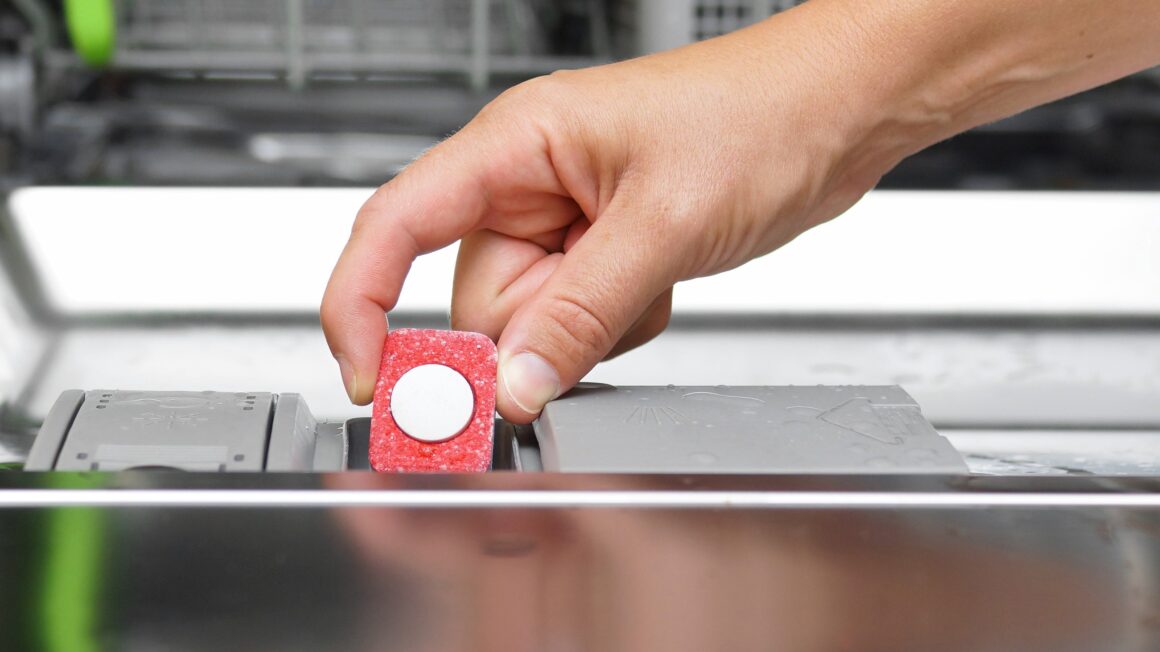 Water hardness is essential when choosing a dishwasher soap, especially if you live in an area with particularly hard water. What is water hardness, and how does it affect dishwashing??
The mineral content in your water supply, primarily calcium and magnesium, determines water hardness. These minerals can leave deposits on your dishes, glassware, and even inside your dishwasher. In regions with hard water, these deposits can be particularly problematic.
When hard water interacts with soap, it can reduce its effectiveness, leading to poor cleaning results. Glasses may emerge cloudy, and dishes might have a film of residue.
To combat the effects of hard water, look for dishwasher soaps designed to perform well in such areas. These soaps often contain water-softening agents to ensure effective cleaning, even in mineral-rich water.
Remember that understanding the hardness of your water is the first step in selecting a dishwasher soap that can tackle this challenge effectively. It will also help keep your dinnerware sets looking great.
You can check with your local water provider or use water hardness test kits readily available in hardware stores to determine the hardness level in your area. With this knowledge, you can make an informed choice and ensure your dishes always come out spotless.
Tips for Maximizing Your Dishwasher's Cleaning Performance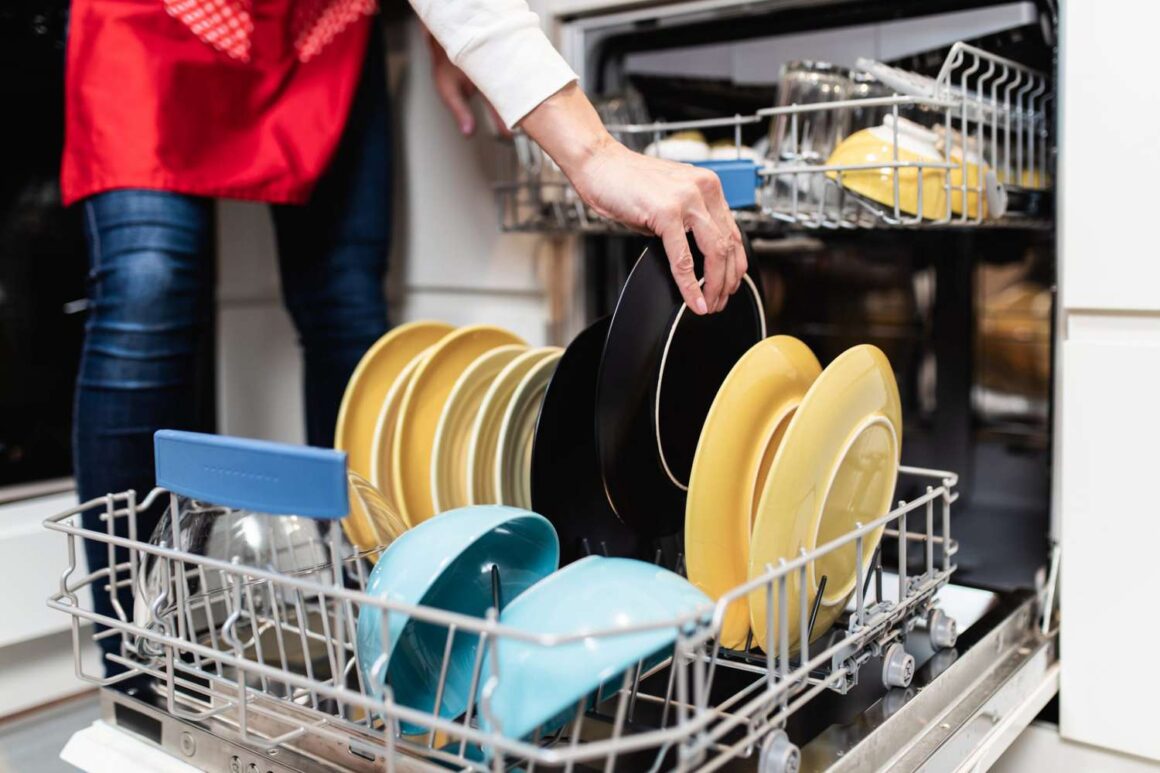 In addition to choosing the suitable dishwasher soap, you should also know how to make the most of your dishwasher.
Boost your dishwasher's cleaning power with these expert tips:
Thoughtful loading. Properly load your dishes to facilitate adequate water circulation and thorough cleaning. Avoid overcrowding, as it can obstruct the water's path and result in subpar cleaning. Leave space between dishes and ensure that items are not nesting together.
Optimal wash cycles. Familiarise yourself with your dishwasher's various wash cycles, and choose the one that best suits your specific load. Modern dishwashers often come with versatile options like "heavy-duty," "normal," and "eco-friendly." Adjust the settings as needed to balance cleaning power and water efficiency.
Smart pre-rinsing. Pre-rinsing your dishes is a common practice to remove excess food residue. However, it's essential to strike a balance. While some pre-rinsing is advisable to prevent large food particles from clogging the dishwasher's filters and spray arms, avoid over-rinsing. Some high-quality dishwasher soaps are designed to work optimally with a certain level of food particles present. Overly clean dishes may not achieve the same level of cleaning effectiveness.
Leverage high-quality detergents. Remember that your choice of dishwasher soap can significantly impact your dishwasher's performance. High-quality detergents often excel in breaking down food residues, even those left behind after minimal pre-rinsing. Investing in a top-tier dishwasher soap can reduce the need for extensive pre-rinsing and enhance the overall cleaning process.
Conclusion
The importance of selecting the right dishwasher soap in domestic home cleaning cannot be overstated. It is the unsung hero that quietly goes about its task, ensuring that your dishes emerge from the dishwasher sparkling clean and free from stubborn food residue.
Remember, the best cleaning detergent for you depends on your unique circumstances and preferences, including water hardness and dishwasher model.
By choosing wisely and following the tips for effective dishwasher use and maintenance, you'll enjoy cleaner dishes and extend the lifespan of your trusty kitchen companion.