In the heart of winter, when the frosty air sends shivers down your spine, there's nothing quite like the welcoming embrace of a warm floor beneath your feet. Heated floors, a modern marvel in home heating, offer a luxurious solution to the age-old battle against the cold. Today, we're delving deep into this cozy world, exploring the two primary types of radiant floor heating systems: hot water and electric. Let's unravel the secrets behind these innovative technologies and understand how they can turn your home into a haven of warmth and comfort.
1. Electric Heated Floors: Cutting-Edge Comfort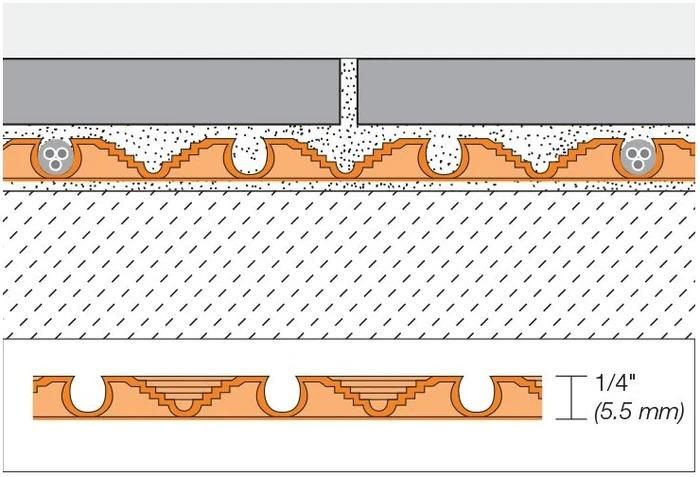 Electric heated floors, powered by advanced technology, are the go-to choice for many homeowners in the USA and Canada. These systems operate using a network of zigzagging loops of resistance wire strategically placed beneath your flooring. When electricity flows through these wires, they gently warm up, radiating heat upwards and creating a delightful, even warmth in your rooms.
One of the key benefits of electric heated floors lies in their remarkable flexibility. Imagine having precise control over the temperature in each room of your home. With electric heated floors, this dream becomes a reality. You can adjust the heat according to your preferences, ensuring every corner of your home stays cozy during the coldest months.
Worried about leaving your underfloor heating system on throughout the day? Fear not! Unlike some heating systems, electric heated floors are designed to be energy-efficient. Keeping them active round the clock won't harm your system; in fact, it's a smart choice. Your home will always be ready to welcome you with warm, toasty floors, regardless of the weather outside.
2. Hot Water Heated Floors: Time-Honored Warmth
While electric heated floors represent modern ingenuity, hot water radiant floor heating, also known as hydronic heating, boasts a rich history spanning centuries. This time-tested method relies on a network of pipes installed beneath your floor. These pipes circulate warm water, gently heating the floor above and enveloping your home in a consistent, soothing warmth.
Hydronic heated floors are synonymous with efficiency and energy savings. The even distribution of heat ensures that no corner remains chilly, making them ideal for larger areas like living rooms and bedrooms. Moreover, these systems harmonize seamlessly with various flooring materials, making them a versatile choice for homes with diverse interior designs.
Choosing the Perfect Heated Floors for Your Home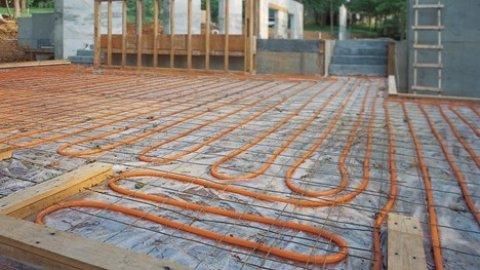 Selecting the right heated floor system for your home is a decision rooted in your preferences, budget, and the specific requirements of your living space. Electric heated floors offer rapid, on-demand heating and are perfect for smaller areas like bathrooms and kitchens. On the other hand, hot water heated floors provide enduring, consistent warmth, making them ideal for expansive rooms where maintaining a steady temperature is crucial.
Regardless of your choice, both systems share a common objective: to transform your home into a sanctuary of warmth and comfort. Imagine the sheer bliss of waking up on a chilly morning and stepping onto a floor that feels like a warm hug. With heated floors, every step you take becomes a delightful experience, making your home the ultimate retreat from the cold.
Embrace the Joy of Heated Floors
In the grand tapestry of home comfort, heated floors are the threads that weave a story of coziness and luxury. Whether you opt for the cutting-edge efficiency of electric heated floors or the time-honored reliability of hot water heated floors, you're investing in more than just a heating system. You're investing in the joy of warmth, the delight of comfort, and the serenity of home.
So, say goodbye to chilly toes and embrace the unparalleled comfort of heated floors. Your home will not only be warm but also welcoming, making every moment you spend indoors a truly delightful experience. Make the smart choice today, and let your floors radiate warmth, turning your house into a haven where comfort knows no bounds.