Arranging patio furniture can be daunting, but with the right tips and tricks, you can transform your outdoor space into a cozy and inviting oasis. Whether you're looking to create a conversation area, a dining space, or simply a spot to relax and unwind, this guide will help you make the most of your patio furniture.
Assessing Your Patio Space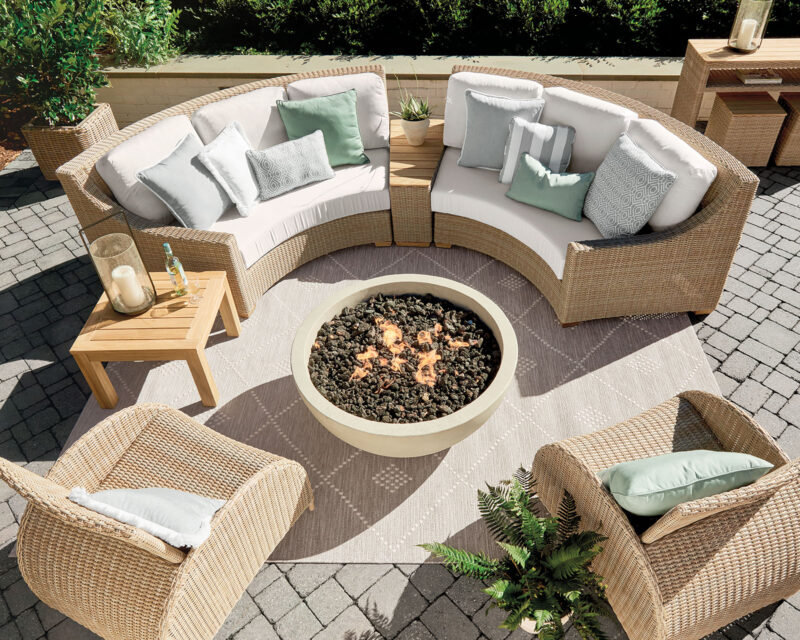 Before buying patio furniture, assessing your space is important to determine how much furniture you can fit and what type will work best. Start by measuring your patio area and noting any obstacles, such as trees or uneven terrain, that may impact your furniture placement.
Consider the overall style and architecture of your home when choosing patio furniture. If you have a modern home, opt for sleek and minimalist furniture, while a traditional home may lend itself to more ornate pieces. Also, keep in mind the climate and weather patterns in your area, as certain materials may not hold up well in extreme temperatures or moisture.
Choosing the Right Patio Furniture
When it comes to patio furniture, there are endless options to choose from. Each material has advantages and disadvantages, from wicker to metal to wood.
Wicker furniture is lightweight and easy to move but may not hold up well in extreme weather conditions.
Metal furniture is sturdy and durable but can get hot in the sun.
Wooden furniture is classic and timeless but may require more maintenance.
When choosing patio furniture, consider the size and scale of each piece. Large furniture may overwhelm a small patio, while a large patio may require larger pieces to fill the space. Mix and match different materials and styles to create a unique and eclectic look.
Arranging Furniture for Conversation Areas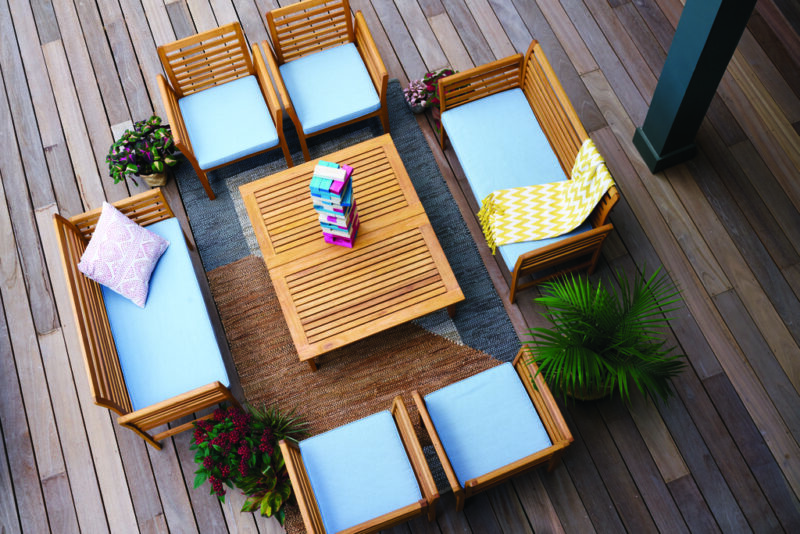 A conversation area is a great way to create a cozy, intimate space on your patio. Start by arranging your furniture in a circular or semi-circular pattern, with chairs facing each other. It will encourage conversation and make moving from one seat to another easy. Add a coffee table or side table to the center of your conversation area, which can be used to set drinks or snacks. Ensure enough space between each piece of furniture for easy movement and accessibility.
Creating a Focal Point with Patio Furniture
Consider using patio furniture as the centrepiece to create a focal point on your patio. A large dining table or sectional sofa can anchor the space and draw the eye in. Add accent pillows or cushions in bold colours or patterns to create visual interest and tie the space together. Another way to create a focal point is to use a piece of art or sculpture as the centrepiece of your patio. It can be a great way to add personality and style to your outdoor space.
Arranging Furniture for Dining & Entertaining
If you plan on using your patio for dining and entertaining, choosing the right furniture and arranging it to maximize functionality is important. Start by choosing a dining table that is appropriate for your patio and can comfortably seat your guests. Arrange your chairs around the table in a way that allows for easy access and movement. If you have limited space, consider using benches or stools that can be tucked away when not in use.
Adding Shade & Privacy with Patio Furniture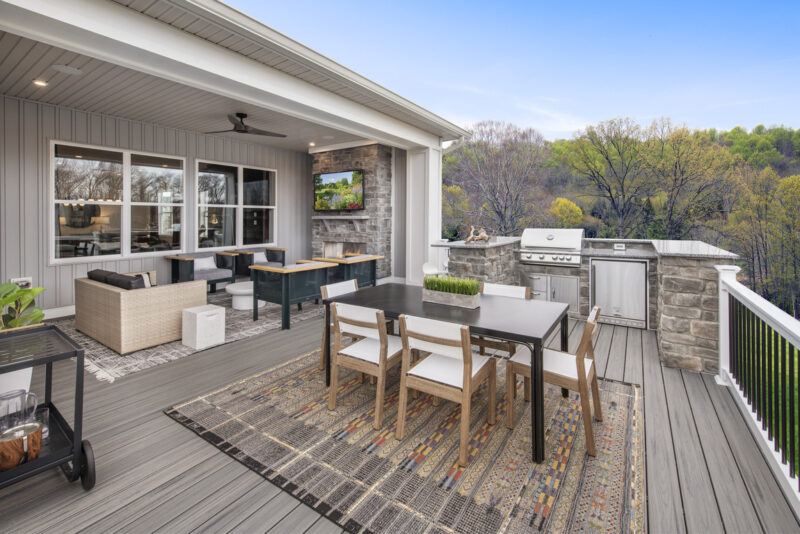 If your patio gets a lot of sun, you want to protect yourself and your guests from the summer heat by adding shade. A patio umbrella or canopy can provide much-needed shade and add a pop of colour or pattern to your outdoor space. If privacy is an issue, consider using patio furniture to create barriers or partitions. A row of potted plants, a trellis with climbing vines, or a decorative screen can all be used to develop a sense of privacy and seclusion.
Decorating Your Patio with Accessories
Accessories are a great way to add personality and style to your patio. Add outdoor rugs, throw pillows, and lanterns to create a cozy and inviting atmosphere. Hang string lights or lanterns to create a soft and romantic ambiance in the evening. Plants and flowers are also a great way to add colour and texture to your patio. Choose plants suited to your area's climate and light conditions, and consider using hanging baskets or vertical gardens to maximize space.
Maintenance Tips for Your Patio Furniture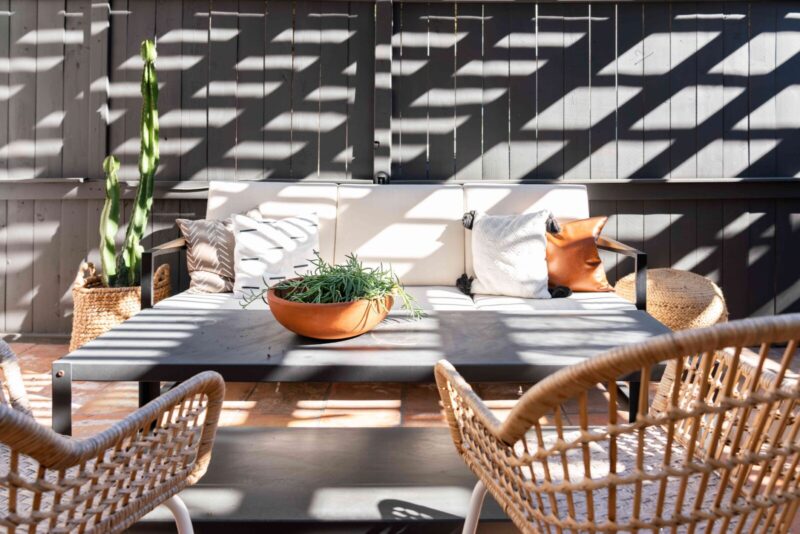 After you've arranged your patio furniture, you will want to keep it looking its best. Start by cleaning your furniture regularly with a mild soap and water solution, and store it indoors during extreme weather conditions. Apply a protective coating to your furniture to prevent fading and damage from the sun. If you have metal furniture, check for rust regularly and touch up any areas with paint or rust-resistant spray. Wooden furniture may require sanding and re-staining every few years to maintain its appearance.
Arranging patio furniture can be fun and rewarding, transforming your outdoor space into a cozy and inviting oasis. Remember to assess your patio space, choose the right furniture, and arrange it to maximize functionality and style. Feel free to mix and match different materials and styles and add accessories to create a personalized and unique look. Your patio furniture will last for years with the right care and maintenance.