Keeping up with the latest garden trends is one thing, but choosing garden features that make your life better is the way to really achieve optimal results. Let's explore three cool garden design concepts and additions that fit the bill…
1. Outdoor Offices or Rooms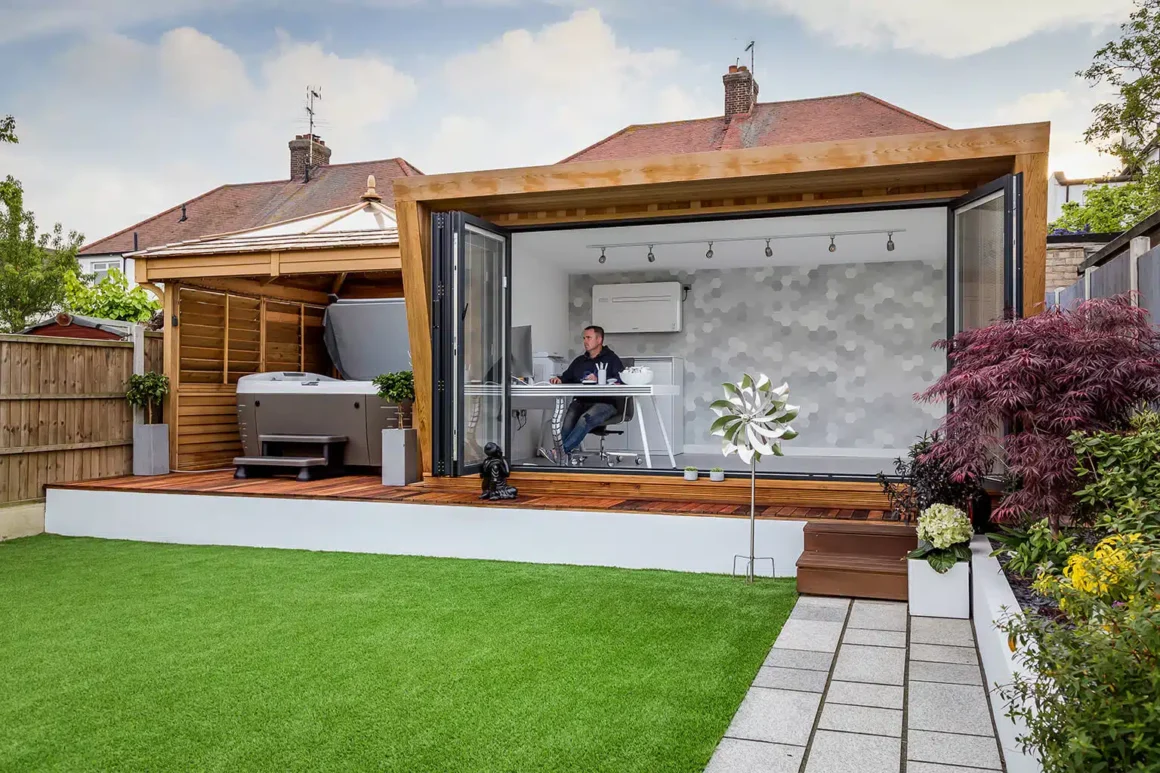 With working from home or hybrid working on the rise, it is of little wonder that more people have invested in the construction of an outdoor room. These spaces can be transformed into a productive home office, an independent business, or simply a place away from the house for you to unwind, switch off and enjoy any passions or hobbies. Usually with a fascia of composite cladding, an outdoor room can be as simple as a garden shed, or as complex as a fully panelled space, complete with windows and French doors.
If you are designing a space to be one for leisure rather than for business, you can fill the room with plenty of soft furnishings, such as a comfortable 2-person sofa or bean bags. With a large space for a projector, digital signage, or a television screen, you can even easily transform an outdoor room into your own home cinema space and enjoy an evening watching movies outdoors.
2. Outdoor Bars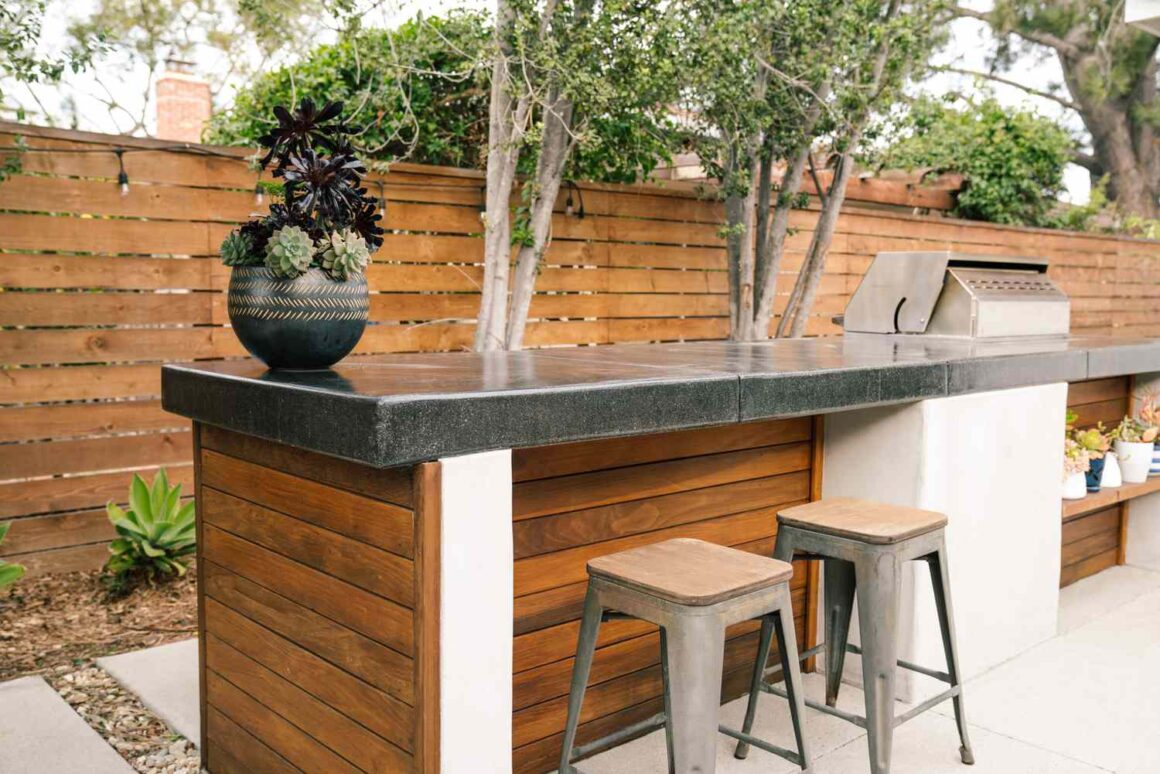 A lot of people like to indulge in a drink at the end of a long day. With a home bar, you can relax with a glass of wine or a cold, tall beer, all while surrounded by your own home comforts. A home bar can be as simple as a raised platform in the middle of your patio space for you to store and bring drinks out on top of, giving you yet another reason to invite people over.
Many homeowners like to give their home bars a feeling of novelty, by giving it a distinctive theme. Some have transformed their garden sheds or outdoor rooms into a makeshift tiki bar or traditional English pub space. If you want to further personalise your own home bar, why not decorate it with signage to really inject the space with your own individualistic flair?
3. Outdoor Kitchens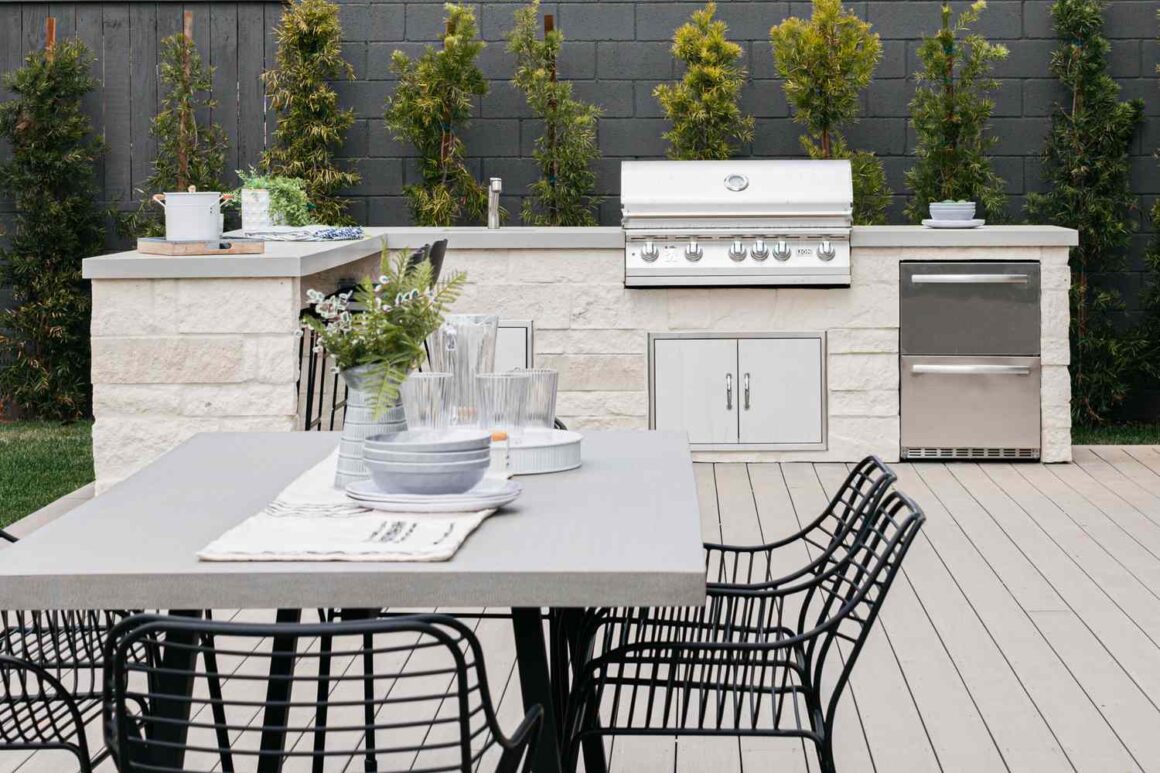 With the weather getting hotter in the scorching summertime, you will want to spend as much time as possible outdoors rather than inside your home. By creating an outdoor kitchen, it allows you to bring the inside, outdoors and gives you another reason to go outside, and a space to entertain guests and visitors by cooking meals to share. Permanent outdoor kitchens can be installed, helping to make your garden feel more like a room of your home, rather than a separate, independent space.
If you cannot afford to create an outdoor kitchen, there are still options for eating outdoors, including building a brick pizza oven, or investing in a simple BBQ. These have the advantage of being fewer permanent fixtures in your garden space, meaning you can simply move them to accommodate any future design themes you might have.