We all know how unavoidable laundry is, but we cannot also deny how daunting it feels to do this laundry every week. So, how can we bring joy to the laundry room? Reorganizing or redecorating your laundry room. It may seem to bring more hassle and pain, but this helps you rejuvenate and bring joy to your laundry space.
Here are some ideas to spark joy when doing laundry.
1. Maximizing space and prioritizing functionality.
Clutter and small space are the second mood breaker in doing laundry. This is mostly the problem for households in condos and apartments. However, this should not be a problem if you know how to make the most of the small space.
You should prioritize functionality over style. Do not add bulky decors. Instead, add shelves or counters to make them storage. You can tuck away the iron boards or other laundry materials in them. Hence, despite the small laundry space, you can still move freely and organize the items well.
2. Add more lighting.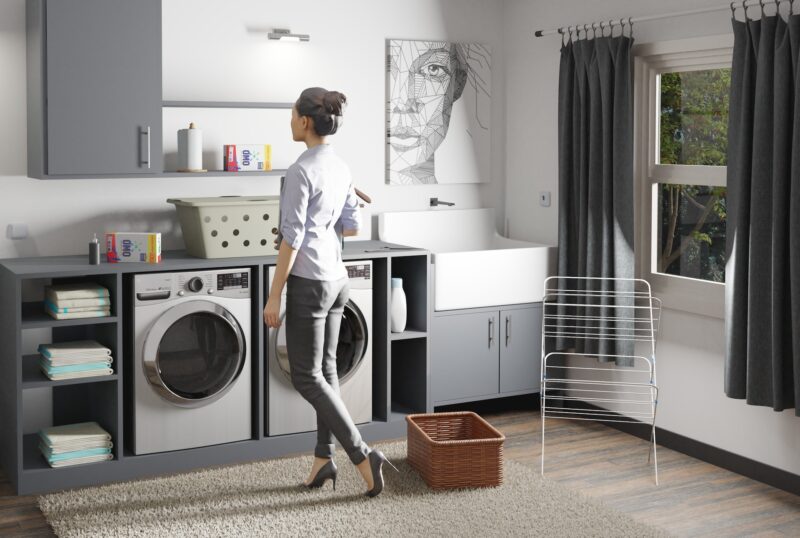 We often disregard the lighting in the laundry room because we only see them as extra room in the house. However, this room is essential for your chores and working in a dim laundry room might affect your mood.
Hence, we recommend adding more lighting or repainting the walls with bright, cheerful colors. The wall color and lighting of your wall bring joy.
3. Make it a comfortable space.
You will spend hours in the laundry room during the weekends, and that's why we hate doing laundry because instead of relaxing, we are doing chores. Hence, to remove yourself from this mindset, make your laundry room a comfortable space.
If you are a person who likes music, then add a speaker in the room, so you can jam to your favorite playlist while doing laundry. However, if you are a bookworm and love to read for relaxation, then improving the lighting and adding a cozy chair will bring joy while doing laundry.
4. Declutter and organize your laundry room more often.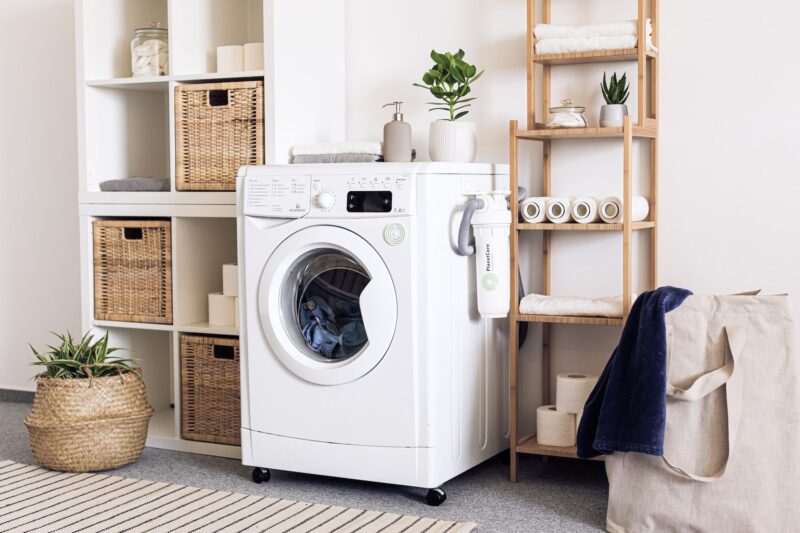 It is best always to reorganize and remove clutter in your laundry room to avoid getting stressed by untidiness. If your laundry room has more space, do not let the clutter go around the space. You have to remember that all things have places to go.
Final Takeaway
You could be looking for ideas because you are planning to have a laundry room or you are strategizing on how to renovate it. A clear plan, the right storage solutions, and the perfect style and comfort of your preference are the most important things in bringing joy when doing laundry. This will not only get your laundry efficiently, but make you feel comfortable while doing so.
Consider these ideas if you are still planning on having a laundry room. In the meantime, rely on laundry services like Tidy Lucy. Bringing your laundry to the nearest laundromat or sending it to laundry pickup services help you save up while planning for or already renovating your laundry room.