Have you ever bought a path light for your home? How about a solar path light in particular? The truth is that path lights help extend outdoor enjoyment well past sunset, allowing you to have a beer or two, have a good time when reading a book, or spend the time with your friends and family. Because they are solar-powered, they don't even add to your electricity bill, which makes them a must-have! Keep on reading and find out how to pick out the best model for yourself, what are the perks of having it, along with a detailed description of our top favorite, Nupostai. Here's all that you should know!
Different Ideas How You Can Use Path Lights + Tips & Tricks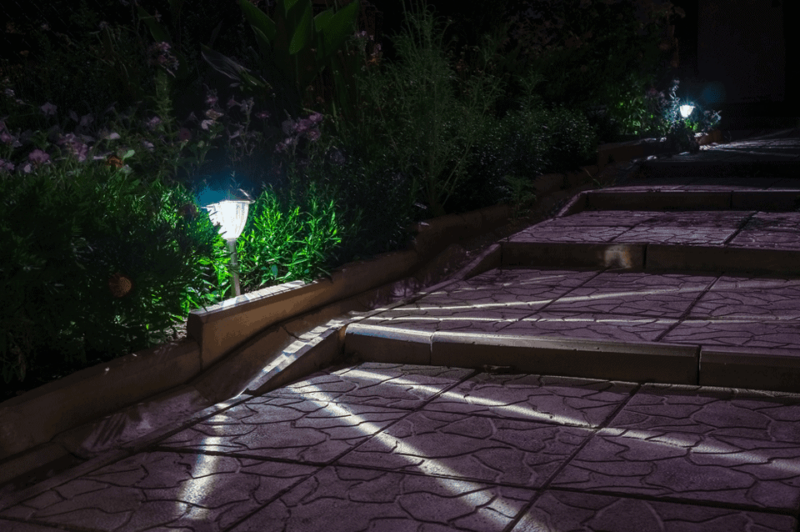 1. Space it out
If your pathway features dark or gray stone or concrete, consider using white path lights that will easily stand out and give out a drastic color difference. This way, your path will be a lot more visible, despite the fact that your concrete may be dark brown, grey, or black. Figure out how to place the lights since not everything can work or look well. The truth is that path lights that cast illumination on an angle will cover more area for wide pathways.
2. Use it to set the mood
Certain path lights are better at creating mood lighting and giving your home a certain feel. The truth is that you can dictate the mood and set up a certain feel with smaller pathways by giving them a soft warm glow, or adding some mysterious vibes with darker or neon light. One or two panel lights will also have a different effect. Singles or families will have a different approach when it comes to their home, so plan it out and think twice.
3. They can look both ways
You can position path lights between the walkway and your garden to create a distinct boundary and a clear path of how you want your home to be approached. A lot of people like to go for the minimalistic approach, with simple lighting and clean geometrical silhouettes that aren't too "flashy", and can easily blend right in. Plan it out and enjoy their shine.
4. Beautiful landscape
Path lighting can be one of the best tools to brighten your walkway or accentuate your garden or landscape. You can go for downlights that are low to the ground. People who are into the landscape and those who take care of their garden will enjoy this mystical approach and beautiful solution. Your flowers will come to life and will look mesmerizing day and night.
5. Simplicity & positioning
If you are looking for a classic walkway lighting solution that is simple and functional, choose path lights with that distinct L-shape. It is up to you to discuss their placement and angles. However, most people agree that path lights don't have to be placed directly on the walkway to increase visibility. Play around with different placement options and test out different things till you find what works well for you. Only then mount or install the light.
Why Try Solar Lights?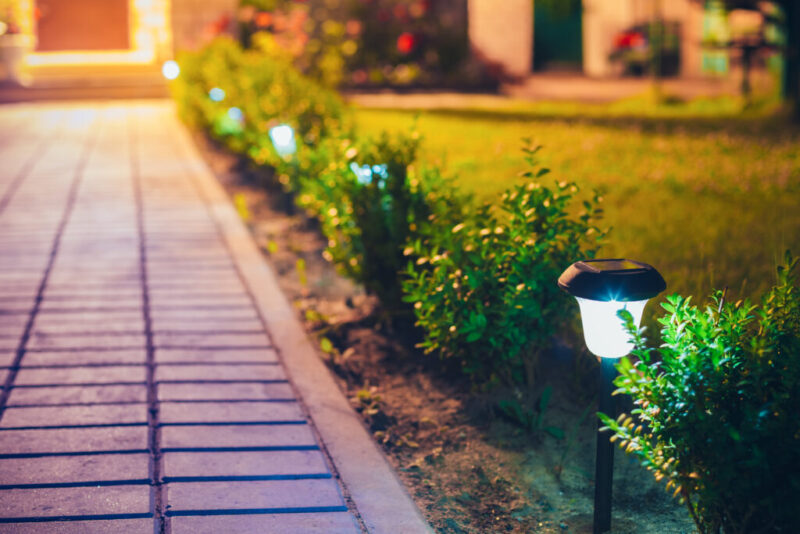 1. Go green
If you're thinking about going green and being a lot more eco-aware this is the way to do it. Solar lights offer renewable energy and use a battery that charges up on solar power during the day. It doesn't need any other form of energy. So, as long as you live somewhere sunny and you can install these you can enjoy solar panels.
2. They are low-maintenance and effective
There is no underground running conduit to the light poles like you would see with traditional power. There is no maintenance needed either, which makes it cost-effective, low-maintenance, and easy to take care of. If you wish to try out something new with impressive power give it a go.
3. Saves you money
You won't pay any money for its maintenance, the only investment is your initial purchase. The truth is that savings by utilizing solar power will pay back dividends on this investment.
Why You Will Love Nupostai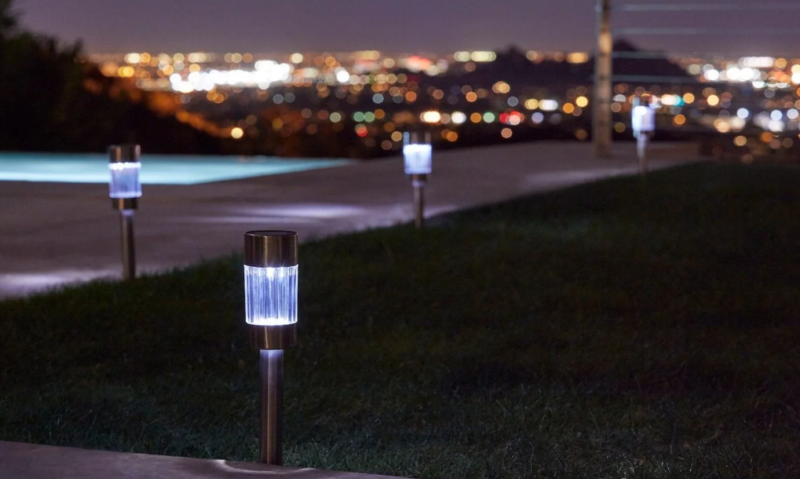 If you're ready to spice up your garden, front yard or porch just know that you can do it with Nupostai! This is a solar light that comes in packs of 2 or packs of 6, based on your preference and the size of your home. These lights are waterproof and are made with thick, durable corrosion-resistant materials. Their premium solar panel has a built-in 800mAh high capacity battery that can continuously illuminate for 9-13 hours if they've been charging out in the sun for 4-6 hours.
How To Use A Solar Light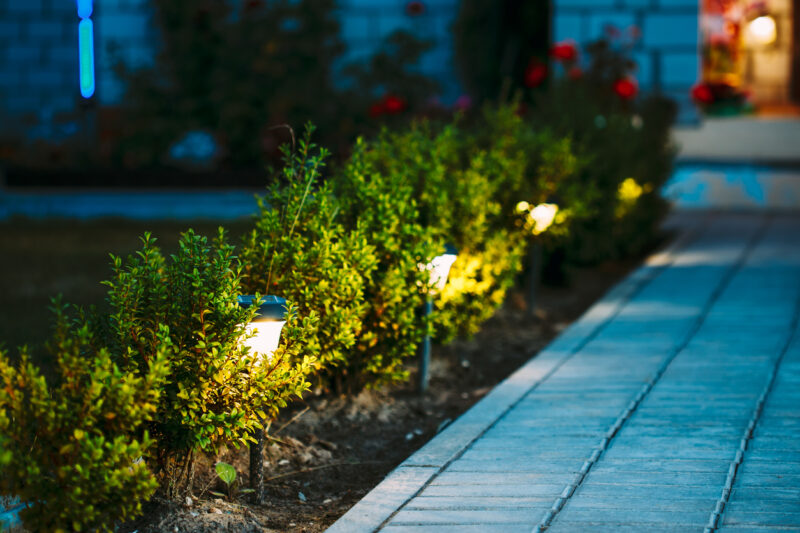 Nupostai's outdoor walkway lights solar-powered are designed with 2 light modes(Multicolor & Warm White), which allows you to set up a mood per your preference, as we've already talked about. You will enjoy its colorful and bright illuminating options. This outdoor light is easy to assemble, all you have to do is turn it on with the external switch and insert its stakes into the ground. Outdoor solar pathway lights are designed well with adjustable height and convenient external switch, easy to use by anyone.
Pros of Nupostai light:
You can get a warm white color or auto color changing mode and go for purple, gree, blue, etc
Takes 6-8 hours to charge, lasts for 13 hours
Waterproof
Frost & heat-resistant
Maintenance-free
Available in packs of 2 or 6
Good price point
Eco-friendly and aware
Ready To Shine Away?
If you're ready to make a change in your front yard solar panel lights are something that you should consider! You will have a gorgeous front or back yard with the right level of illumination, perfect for both big and small families or simply singles who wish to spice up their exterior. Show off your flowers, your landscape, or simply your creativity with the right path light!