Lights go a long way in adding the merry to Christmas. After all, who can imagine a Christmas without pretty fairy lights and the traditional c6 bulbs? Lighting sets the mood for the holiday season as the magic begins after they go up.
But setting up holiday lighting is not as easy as one would think. Gone are the days when c6 and c9 bulbs were the only outdoor light options one had to choose from. Numerous options are now available in the market, making the choice perplexing.
Moreover, there are many other things to consider before making the final choice of indoor and outdoor lights. Color options, energy consumption, installation patterns, safety standards, and climate- you must keep many things in mind to make your decorations stand out while also being environmentally safe and budget-friendly.
Wondering which lights to pick to enter the holiday mood in style without blowing a fuse or suffering a budget cut? Read on for some critical considerations to make in this regard.
Things to Consider Before You Shop for Christmas Lights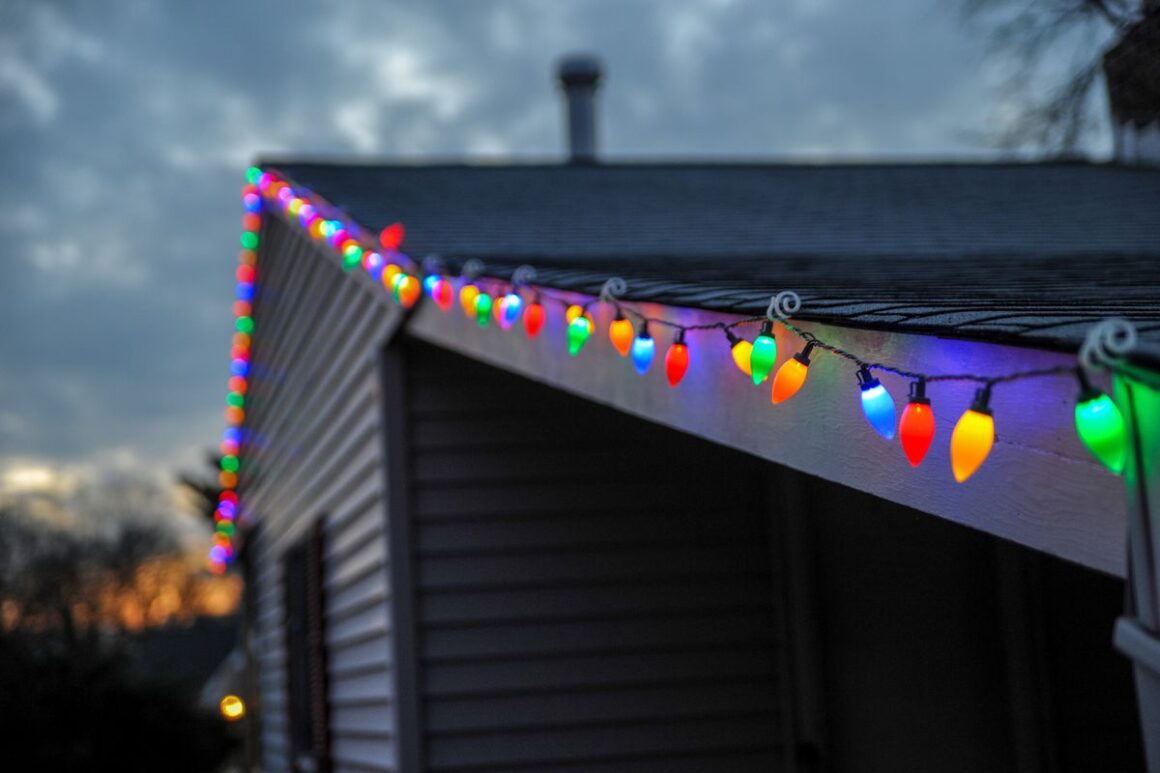 Choosing holiday lighting is in no way an easy task. Scourging the internet for permanent Christmas lights installation near me? Here are some essential things to consider before you take this leap:
1. Look Before You Leap
Let this old proverb be your guide when picking out your holiday lights. Be sure to do your homework regarding the kind of lighting you would like, the area you would like to cover, the position where you want to put them, and the colors you want them to be. Remember that making your choice in the market will be confusing because of the overwhelming options.
Your primary choice would inevitably come down to LEDs or classic incandescent string lights. It would be wise to determine the answer to some basic questions like what your budget range is, how flexible you want your setup to be, what your color choices are, which vibe you are going for, and what shape you want your bulbs to be.
It is also vital to ascertain the length of light strings you would need. Use a measuring tape to measure along doors, windows, and rooflines where you want your lights to run. Avoid plugging them directly into your outdoor sockets to keep accidents and mishaps at bay. For this, check the distance between the place where your lights start and the location of your outdoor socket and get an extension cord to cover it.
2. Choose Your Colors Carefully
Choosing the right color of lights is essential to set the mood for the holidays. Pick a color that suits the holiday spirit while also fitting in well with the wintry vibe so that you keep it up for a more extended period. For a bright and colorful Christmas feel, go for reds, greens, yellows, golds, and classic whites.
Going for a smart Christmas light setup is a good idea if you want your light patterns and colors to be flexible. With these, you can add in more colors and patterns when you wish, keeping your lighting relevant and suited to the wintry vibe even after the holidays. You can also change the hues and shades of the colors to suit your mood.
However, if the classic incandescent strings seem like a better choice, do your research beforehand and pick a theme you want to go for. Would you like to make a statement, or would you rather have subtle lights? This is extremely important as changing the existing setup is impossible with can strings.
3. Choose Climate Appropriate Lights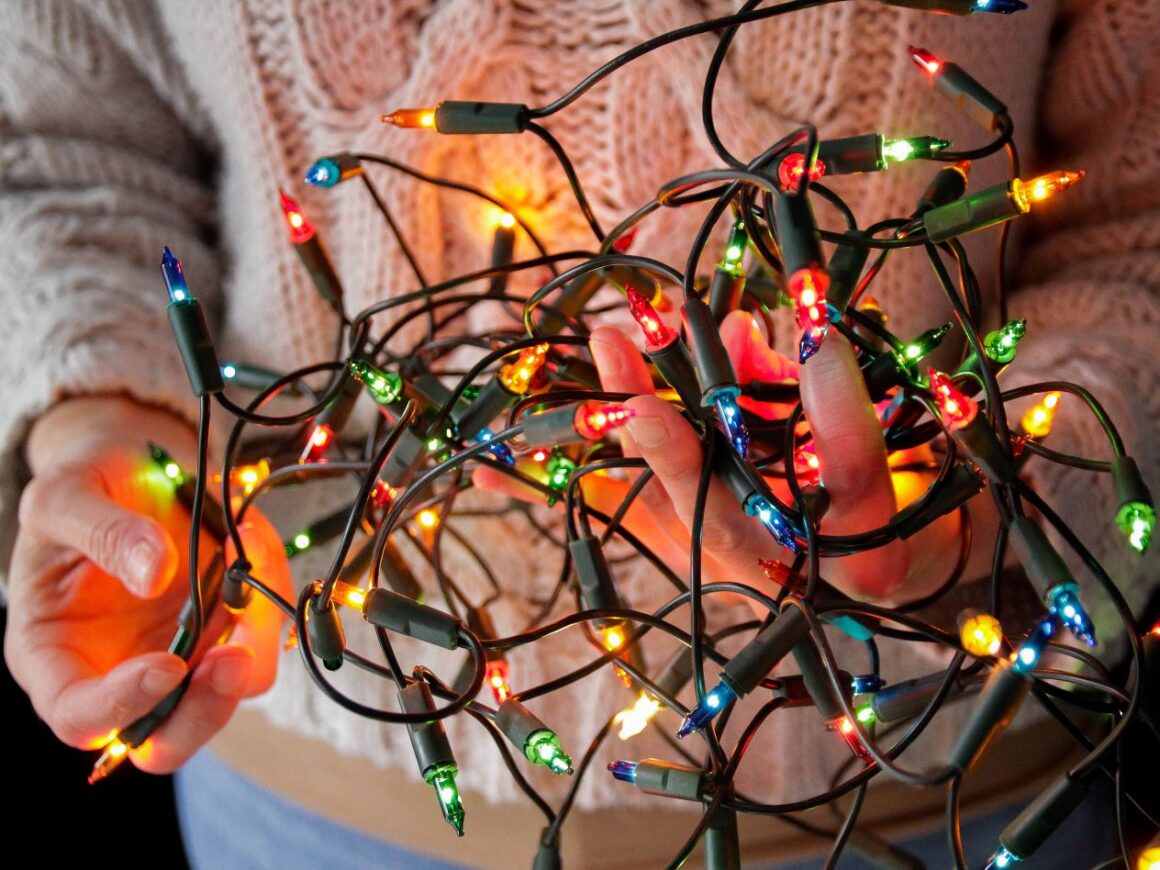 You must choose lighting that can withstand the climate of your area, especially when picking out outdoor lights. If your area gets heavy snowfall or expects rain this holiday season, pick your bulbs and strings accordingly.
Suppose you want a brightly glowing home throughout the holiday season. In that case, it is safer to pick lighting that can withstand all weather conditions. If you live on the coasts, research the damage that salt and misty air can do to your cans and LEDs before putting them up.
4. Forgetting Your Trees and Bushes?
Outdoor lighting remains incomplete if you leave out the beautiful bushes and trees in your garden. While glowing rooftops and windows will draw attraction to your house, a dark garden can take away from your otherwise perfect decor.
Go with different types of lighting for different types of trees. Deciduous trees, fairy lights, and mini bulbs make a good combination.. For narrow trees, string lights would be the best option. For conifers, using around 100 bulbs per foot vertically will do your job, but use only big bulbs that would be noticeable from a distance. For shrubs, use a green cord to hang around 40-60 minis on each string and hang the strings about 5 inches apart.
5. Save Energy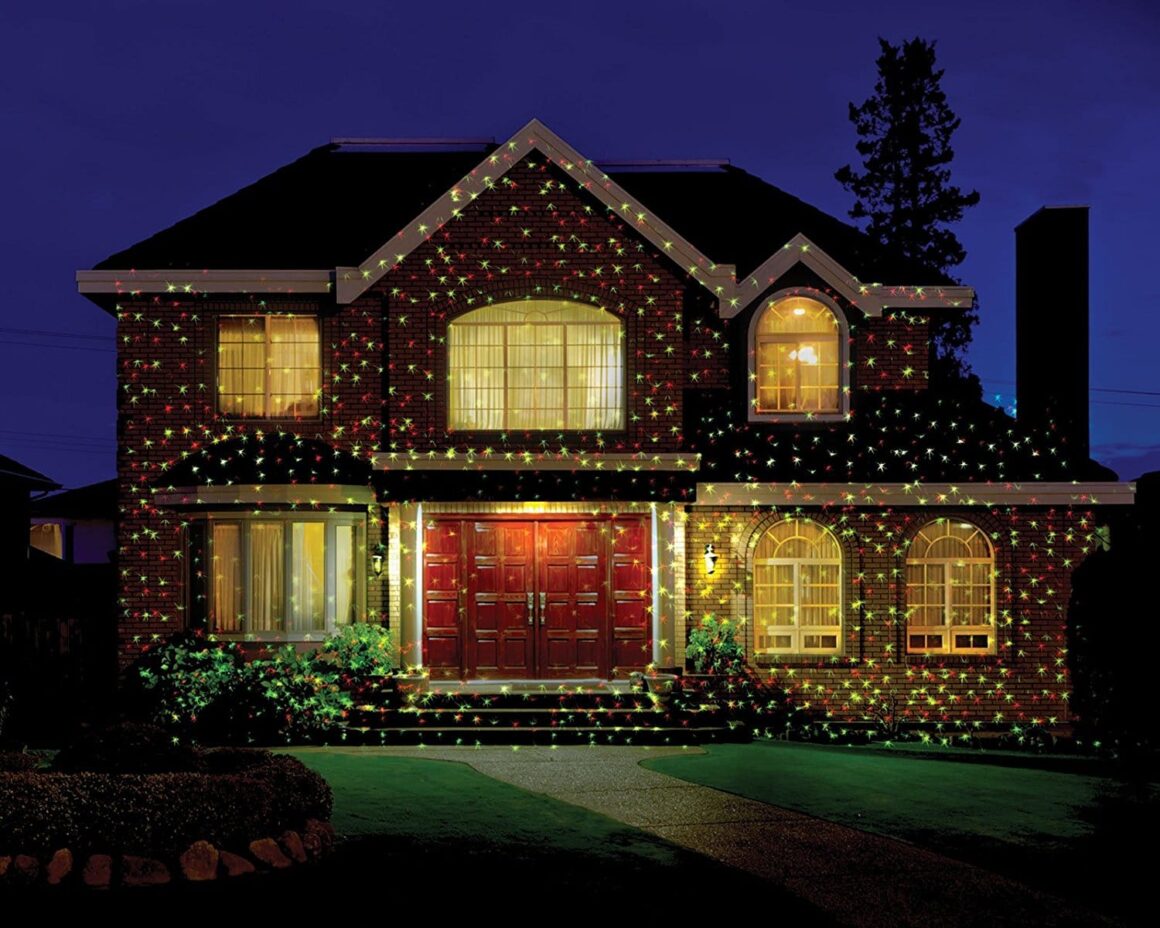 Festivals are all fun and joy until they become a burden on your pocket and a nuisance to the environment. The tremendous amount of electricity consumed in setting up holiday lighting is as dangerous for the climate as it is for your pocket. Go for energy-saving lighting to save yourself and the environment from this imminent threat.
For this, you must first give up the traditional incandescents. These lights might cost lower initially but will cause a drain on the utility bills. These do not have the cost-saving feature and are not energy efficient.
A valuable alternative to these is LED. These bulbs are energy efficient and would thus save you from having to spend a fortune on the electricity bill that will knock at your door post the holiday season. Many kinds of LEDs are available in the market at different price points. Choose one that suits you best.
Conclusion
Besides these, you can also consider factors like patterns of your choice and flexibility. Especially if you're looking to put up permanent lights, go for ones that offer you a wide variety of colors, hues, and patterns so that they remain relevant throughout the year. LEDs are your go-to in this regard.
Lights are an indispensable part of the holiday season. Without them, festivals remain incomplete and colorless. Choosing the right light is an important concern for all homeowners. To make sure that your lighting stands out, determine your needs beforehand and pick out lighting that sets the holiday spirit and goes easy on your budget and the environment.