Create the perfect outdoor dining experience with this guide to creating an oasis! Transform your outdoor space into a beautiful escape by taking advantage of the natural beauty. We'll share tips on how to make your outdoor dining area a haven: from choosing the right furniture to picking out decorations, and more. Enjoy spending time outside surrounded by comfort and style!
Select furniture and accessories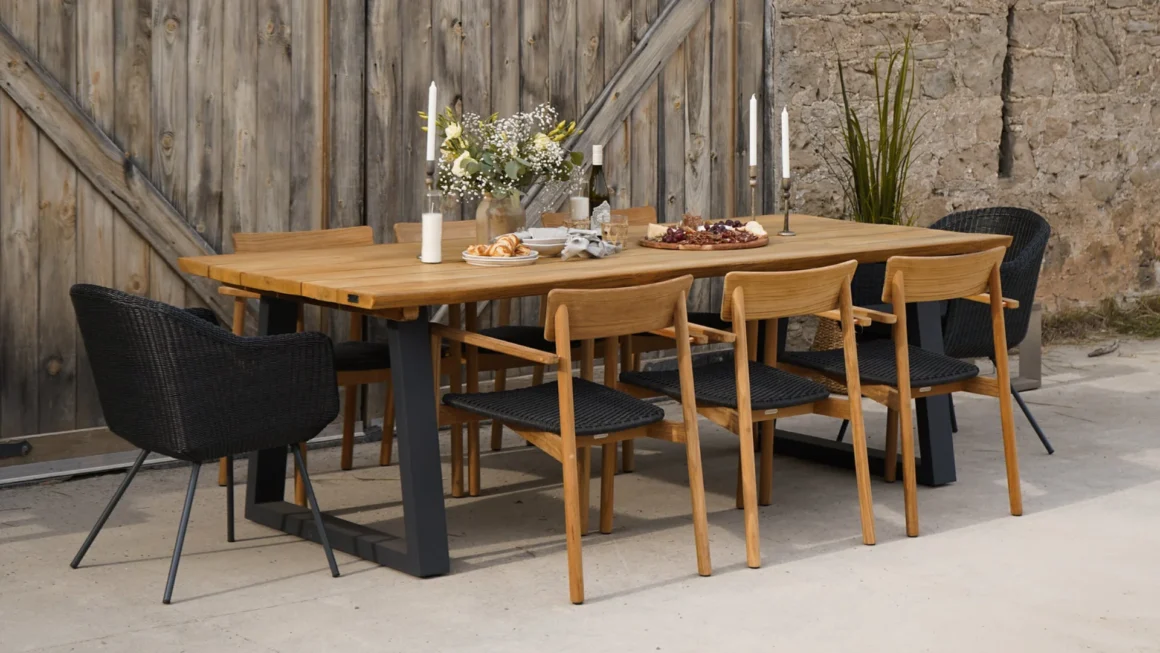 When it comes to selecting furniture and accessories for your outdoor dining space, the sky is somewhat the limit. You don't want to buy too much, however, as you want to be able to use and admire your outdoor area year-round. Start by considering what type of table you need. Do you envision an elaborate gathering spot surrounded by a bold table and chairs? Would a small bistro set near the garden be a better option? Consider the dimensions of your space and select furniture that fits easily without overcrowding.
Finally, accessorize! Utilizing décors such as candles, birdbaths, wind chimes, and lights can all help transform your outdoor space into an oasis. The right 12-person outdoor dining set can turn a dull evening into an enjoyable gathering, so why not make it unique with different styles and design options, as well as various materials that are both stylish and weatherproof?
Choose a theme
This can provide inspiration and guidance for selecting elements that work together to create the perfect outdoor oasis for entertaining or family meals.
Some popular themes include:
Bohemian chic – This eclectic look combines unique artwork, bright colors, global influences, plants, pillow cushions and tapestries to create a relaxed vibe.
Coastal retreat – Imagine yourself on a beach getaway with casual rattan or wicker furniture in natural tones with ocean detailing in fabric prints and wall decor.
Luxury patio – Exchange traditional table setups for sleek stainless steel or coffee tables accentuated with soft cushions and lush fabric throw pillows nested in cozy seating areas.
Modern boho – Mix counter-height seating in colorful shades demarcating different dining zones around the perimeter of a wide patio space while keeping the center open for maximum walking space.
Whatever look you choose, keep it memorable with coordinated centerpieces that reflect your chosen theme — whether it's a metal wind sculpture reflecting the light or an illuminated waterfall surrounded by seasonal foliage.
Consider adding a fire pit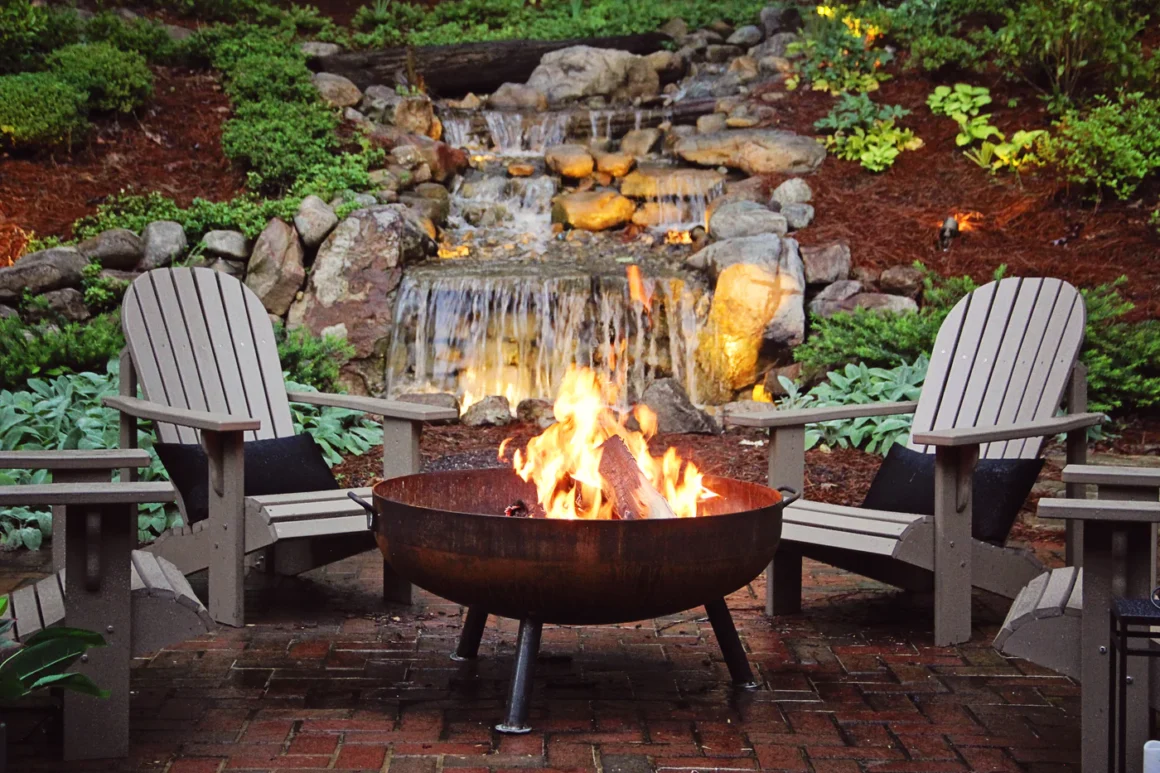 Adding a fire pit to your outdoor dining space is a great way to create an inviting atmosphere. There are several different types of fire pits available on the market, including gas and wood burning.
Gas fire pits tend to be the most convenient option as they can easily be turned on and off with the flip of a switch. Some models even feature adjustable heat settings for added convenience. Wood-burning fire pits provide a more traditional outdoor experience and allow for added ambiance when entertaining guests.
Whether you choose a gas or wood-burning fire pit, this accessory can also help keep guests warm in colder weather.
Make some noise – Add a sound system
A sound system in your outdoor space will help create a pleasant, relaxing environment where you can get lost in conversation or find peace and quiet away from life's hustle and bustle. Consider installing a surround-sound speaker system that uses water-resistant components for optimal performance. This type of sound system is designed to be placed in an outdoor environment, so you don't have to worry about exposing it to environmental conditions like dust and humidity.
Try adding decorative lighting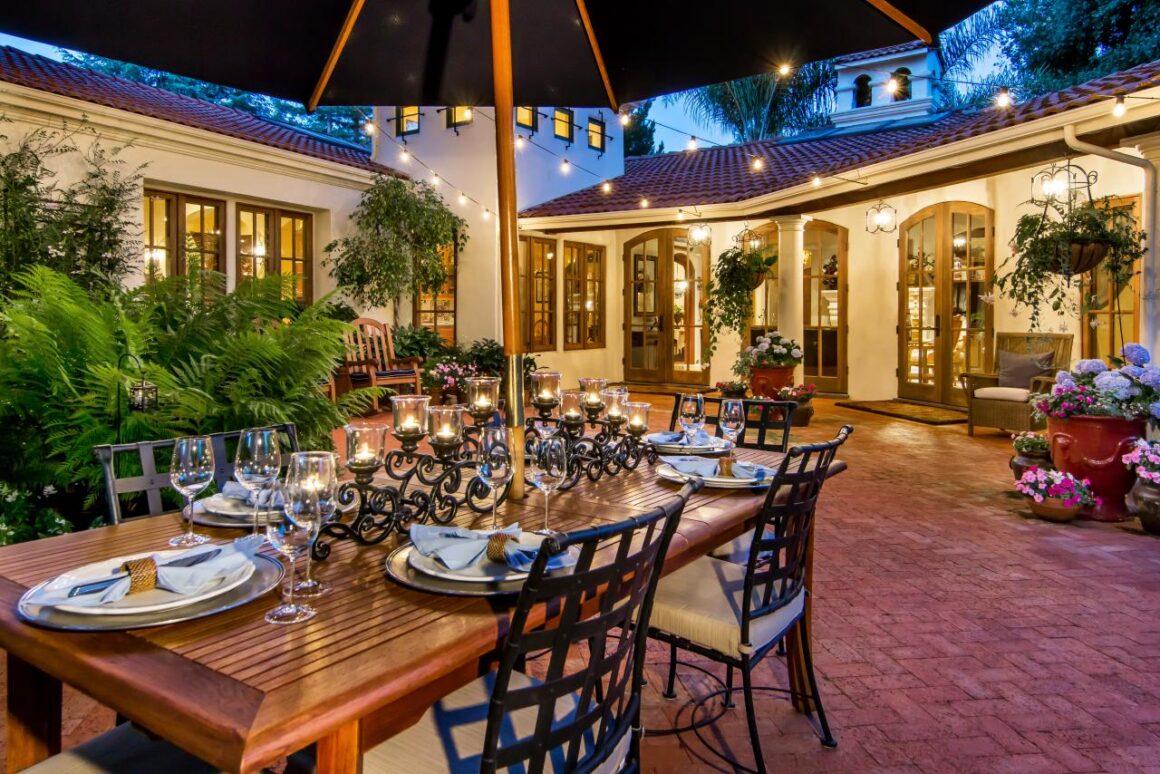 One of the easiest ways to transform an outdoor dining space is by adding decorative lighting. String lights and paper lanterns in bright colors can add a bohemian vibe, while Edison-style bulbs will lend a vintage feel. Hanging lanterns or votives on nearby trees adds a magical touch when night falls.
In addition to increasing the aesthetic appeal of your outdoor area, and making it feel cozy and inviting for dinner guests, proper lighting is necessary for nighttime entertaining. Consider investing in either professional-grade accent lighting, such as spotlights or bistro lights, or solar-powered post lights if you want to create an elegant atmosphere without the hassle of wiring in electricity. Battery-operated candles are another great way to set an ambiance without the risk of fire hazards or open flames– perfect for near seating areas and pathways.
Throw some cushions for comfort
Adding pillows and cushions to your outdoor chairs and benches will take comfort to the next level. Try choosing bright colors or patterns that add a cheerful feel and look to the décor.
When picking cushion covers, seek out materials that can tolerate moisture, sun exposure, and sudden changes in temperature. Fabrics like polyester, olefin, and solution-dyed acrylic are all good choices for weather-resistant cushion covers that can withstand wear and tear from routine use. Additionally, you may want to waterproof these materials with a water-resistant coating or some form of silicone spray so they last longer outdoors.
Further, it's wise to opt for removable cushion covers so they're easy to wash if necessary.
Bring in plants and flowers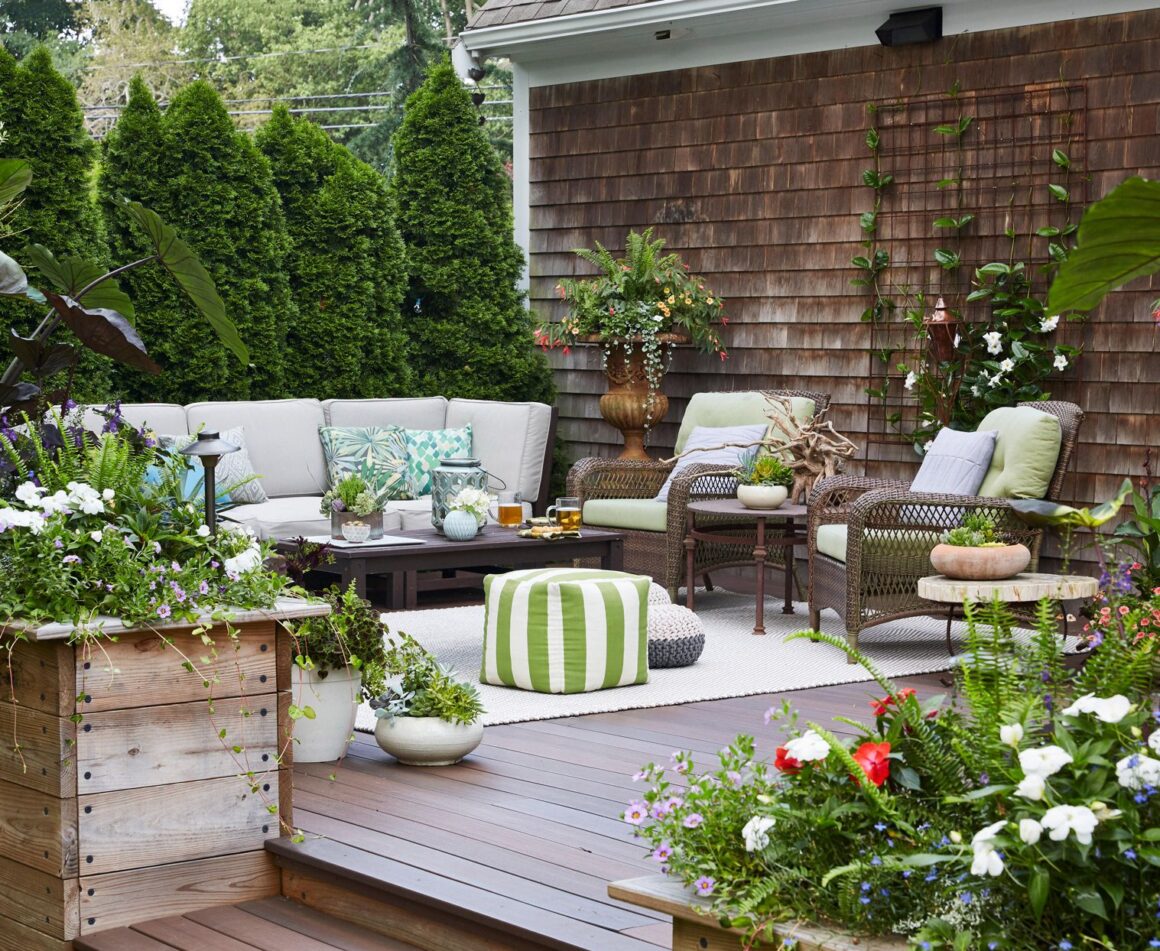 Incorporating plants and flowers into your outdoor dining space is a great way to add beauty and color. Whether you are planting a few fresh herbs for your culinary needs, or just want a few colorful blooms as visual accents, nature can go a long way in transforming your area into an inviting oasis.
Choose plants that will require little maintenance, and choose those that thrive in the weather of your area. Also, consider size – large flowering trees can create great shade, but may have deep roots or need extra care in comparison with small shrubs – remember to plan far enough forward when deciding what you will plant.
Conclusion
Whatever your style, transform your outdoor space into an oasis to enjoy with family and friends. Make the most of the natural beauty around you and create a unique experience that is tailored to your preferences. With the right furniture, decorations, and other touches, you can create an outdoor dining space that will be a source of joy for years to come.