Water tanks are an essential addition to your home. They provide a means to store water for your daily or emergency needs. Besides storing water to meet your needs, you can use it for rainwater harvesting.
There are a variety of water tanks available, each with its own set of advantages and disadvantages. Hence, it's hard to pick one option over another. So, how do you choose the most suitable water tank for your home from such a broad selection?
Here are some factors to consider in choosing the best water tank for your home:
Price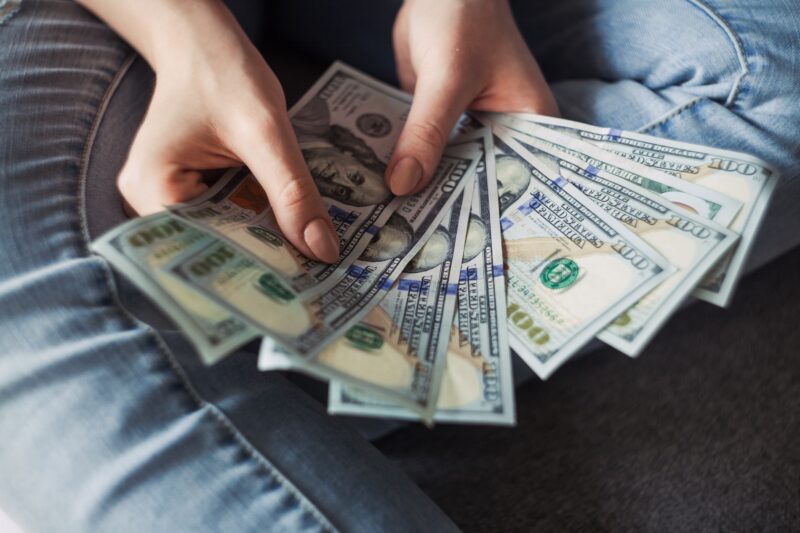 Water tanks vary in price depending on factors like brand and where you source the tank. In this case, your budget should be your guiding principle. For example, once you've found your ideal water tank, you'll want to vet several brands. Different companies manufacture water tanks that are similar to each other, but their prices vary.
Consider researching each brand and look out for quality and reviews. Are there complaints regarding the longevity of a brand's water tanks? You should settle for a reputable brand whose tanks are trusted.
Besides companies, vendors will also price similar water tanks differently. Therefore, be sure to check all the facts that are worth considering. It'd help to request quotes from various vendors and compare the prices.
Nevertheless, your budget should help you gauge affordability. You can purchase the tank if the price is within your budget and meets all your needs. However, you want to be wary of possible substandard tanks. Therefore, don't fall into the trap of seeking extremely low prices for your ideal water tank.
Water Capacity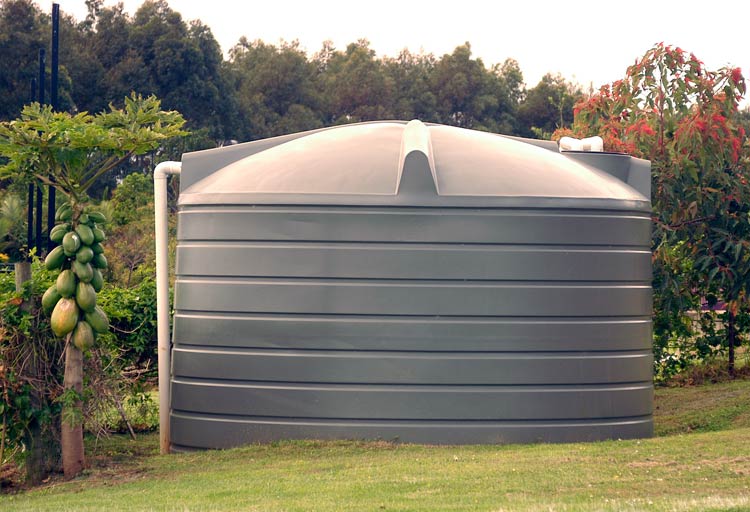 Water capacity is the amount of water a tank can hold. Choosing the correct water tank is important, so you should carefully consider the amount of water you need. In one way or another, your water source will also determine the perfect tank water capacity for you.
Meanwhile, there's no need to invest in a high-capacity water tank if you simply intend to use it for emergency storage and have access to another water source. However, if your water source tends to have interruptions, settle for a bigger one.
On the other hand, you need a large-capacity water tank if you have a huge household. The reverse applies to a small household or if you're only storing water for small needs like farming or cleaning your car park.
You should also consider your water source before selecting the best water tank. Suppose you're into rainwater harvesting and your location receives heavy rainfall most of the year. This means you expect plenty of water to flow into your tank. In this case, buying a large tank to hold water without spillage would be wise.
However, what if your water source is surface run-off? For this, you'll likely require an underground water tank to hold the surface run-off.
Space Availability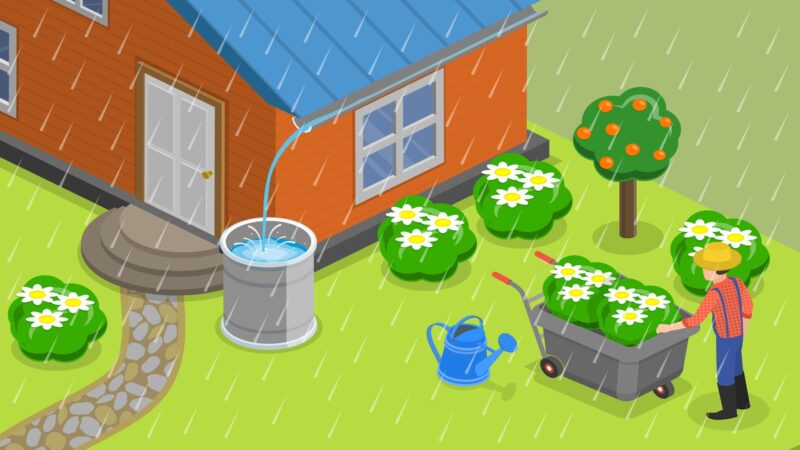 Due to the large nature of most water tanks, you must consider space availability. This will assist you in knowing the size of the water tank to purchase. For example, if your outdoor area is large, you're not limited to the water tank size you can get. Therefore, going for an above-ground water tank that suits your water needs is advisable.
In contrast, what if you have a small house? To solve this problem, you can opt for an underground, under-deck, or slimline water tank. An underground water tank will suffice if you can't spare any land portion for your water tank.
All you have to do is dig and place your tank underground. Be sure to provide access to inlet water pipes that feed your tank. Once you're done, cover the tank and establish another use of your top ground, like a garden. This way, your underground tank won't obstruct if you want to utilize the space.
Meanwhile, it's worth considering the slimline water tank if you have no free space at all to host your tank. This tank is standard in apartments where you don't own the property. The slimline tank can easily fit along your external corridor or balcony, providing convenience.
Lastly, the under-deck water tank works best if the underground option isn't a possibility. Hence, if you have a deck or patio in your home, a small-sized tank can be placed beneath it to store water.
Conclusion
The above factors have most likely alleviated your concerns about finding the right water tank for your home. Now that you have this information, it's time to use it in your decision-making. However, your water needs should guide you appropriately should you get into any dilemma during purchase.