Are you looking for a way to add a unique touch to the front of your home? DIY your own creative front door with these easy steps! You can create an eye-catching entrance in just one afternoon. Get inspired and give your guests a warm welcome with these stunning front door designs.
Front door mats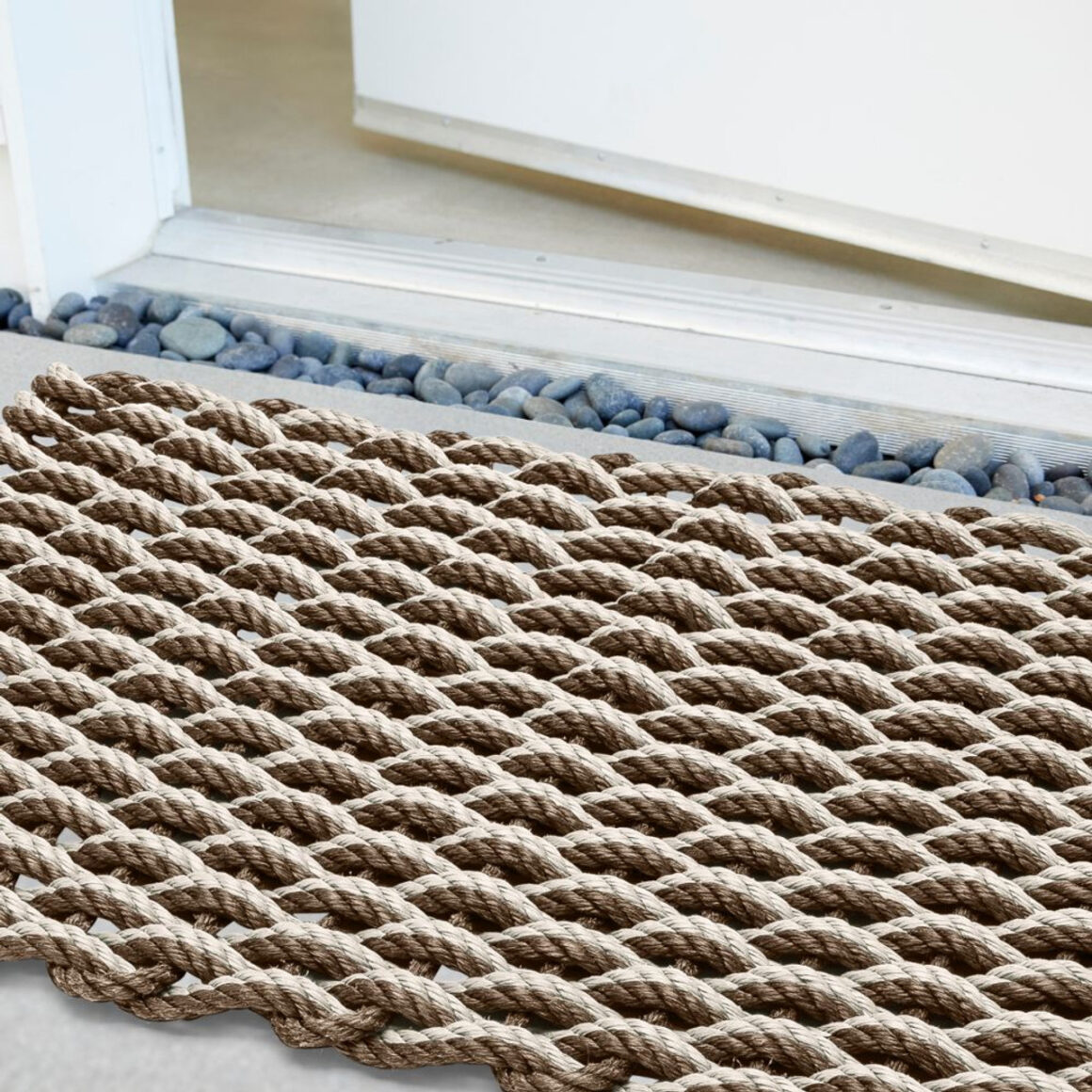 When it comes to front door design, it's the little details that can make a big impact. One such detail is the doormat. It can add a pop of color, welcome guests with a unique design, and keep dirt and debris out of your home. If you're looking for a coastal-inspired design, consider a coastal one. These are perfect for homeowners who live near the ocean or want to bring a beachy vibe to their front door.
One option for a coastal door mats is a mat made from natural fibers such as jute or coconut coir. These materials are durable and can handle the elements, making them perfect for use at the front door. Look for mats that feature nautical designs, such as anchors, lighthouses, or rope knots. These designs will add a touch of coastal charm to your front porch.
Another option is a rubber mat with a coastal-inspired design. These mats are perfect for those who live in areas that experience a lot of rain or snow, as they are water-resistant and slip-resistant. Look for mats with fun designs such as seashells, sand dollars, or starfish. These mats are not only functional but also add a playful touch to it.
Lastly, consider ones made from recycled materials, such as recycled rubber or plastic. These mats are not only eco-friendly but also come in a variety of coastal-inspired designs. Look for mats with prints of sea creatures, such as whales, dolphins, or turtles. These mats are a great way to add a touch of the ocean to your front door while also doing your part for the environment.
Selecting a Design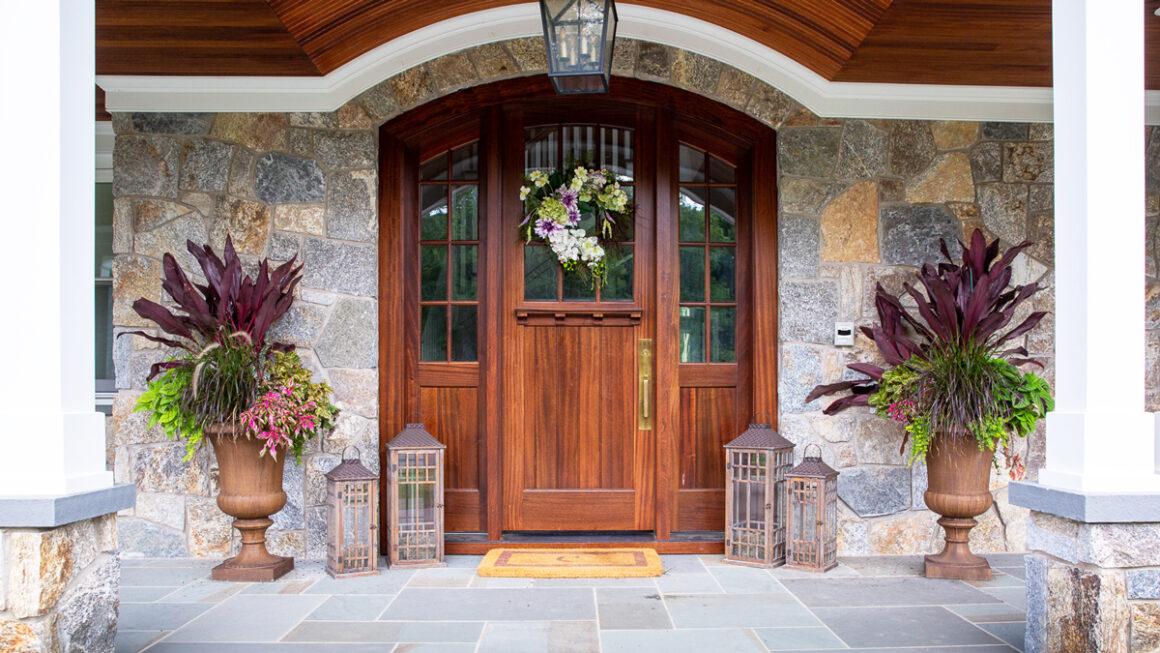 Selecting the perfect design for your front door is an important process as it not only needs to look visually pleasing but have the right blend of complementary materials and colors. Choosing a style is one of the essential steps for creating an entryway that's both beautiful and functional. Consider all dimensions when selecting the design, such as width, height, depth and material.
For beginners, start by looking at simple designs such as five panel shaker doors or carved wood doors. If you want a more elegant look, consider adding glass panels or decorative hardware. To give it character, opt for textured glass inserts or decorative grills with ornate details along the top panels or sides.
If cost is a concern, repurposing vintage doors is a great option; this requires some extra work to ensure that the door is properly restored but can lead to an timeless and unique look with minimal expense required if searching at flea markets or second-hand stores. Regardless of what type of design you pick, remember to involve your local experts to make sure it can be safely installed without damaging any existing woodwork in your home's entrance way.
Preparing the Door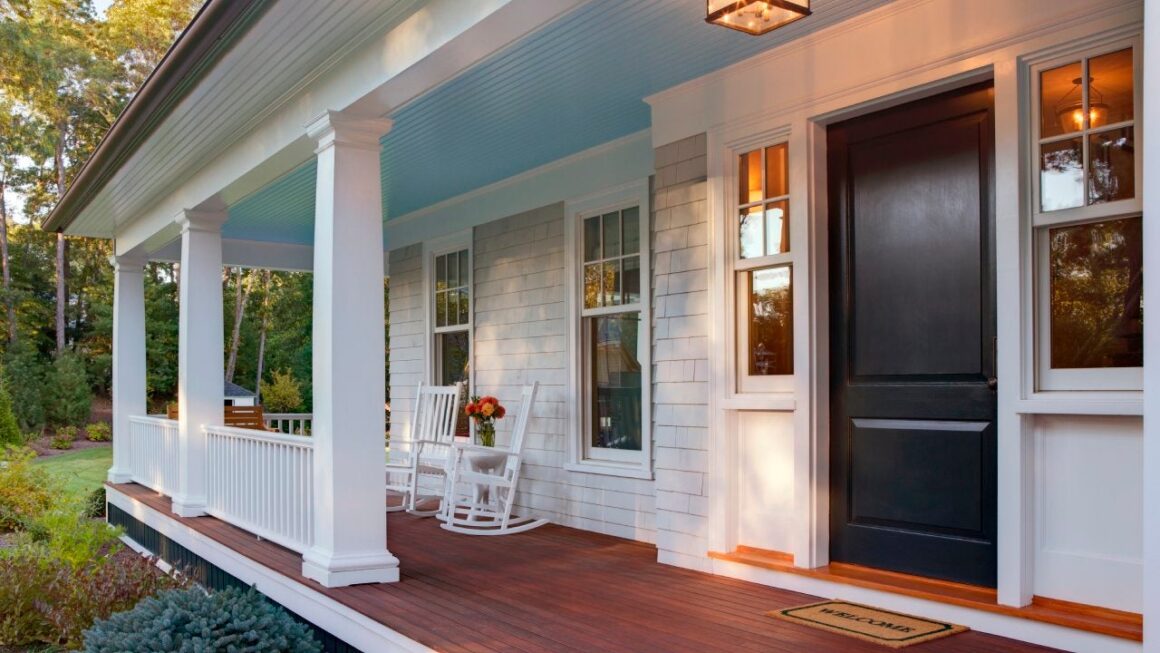 Before you start any project on your front porch, it is important to take some key steps to make sure you get the desired outcome that lasts.
Begin by assessing what condition the door is already in so you know what components of design and decoration will need additional attention.
Clean off the existing door with a wet rag and check for rot, chipping or deep scratches.
Prime any spots on the wood that either have had repairs made or need protection from further degradation. Sand those areas lightly until smooth and then apply your primer liberally so the area has extra protection from water and pests.
Once dry, lightly sand the whole surface of your front door for a few minutes with a fine-grit sandpaper.
After this prep work is complete, you are ready to begin designing and decorating your front door!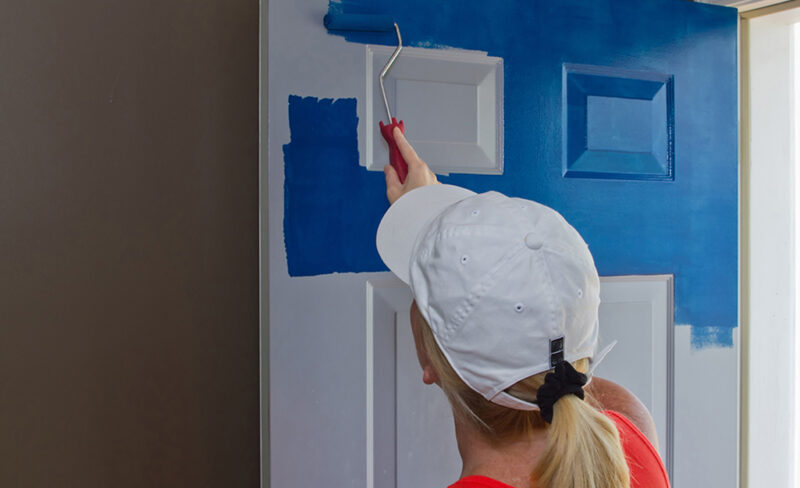 Painting it is a simple and budget-friendly way to update your home's curb appeal. Whether you opt for an on-trend color or a timeless classic, the right paint job can make your home stand out from the rest. When painting your front door, stick to one color so that it doesn't clash with the rest of your house.
For longer lasting results, make sure to use waterproof weather sealant after you've finished painting. Additionally, use a nontoxic primer as a base before you start working with any colors or shades. Once you've chosen and prepared the surface of your door for painting, it's time to apply the top layer of paint.
For best results, use a quality brush—it will help ensure an even finish that lasts longer than if painted with rollers or sprayers. With the right materials and ample preparation, you can create a beautiful finished product that will have everyone admiring your handiwork!
Adding Decorative Elements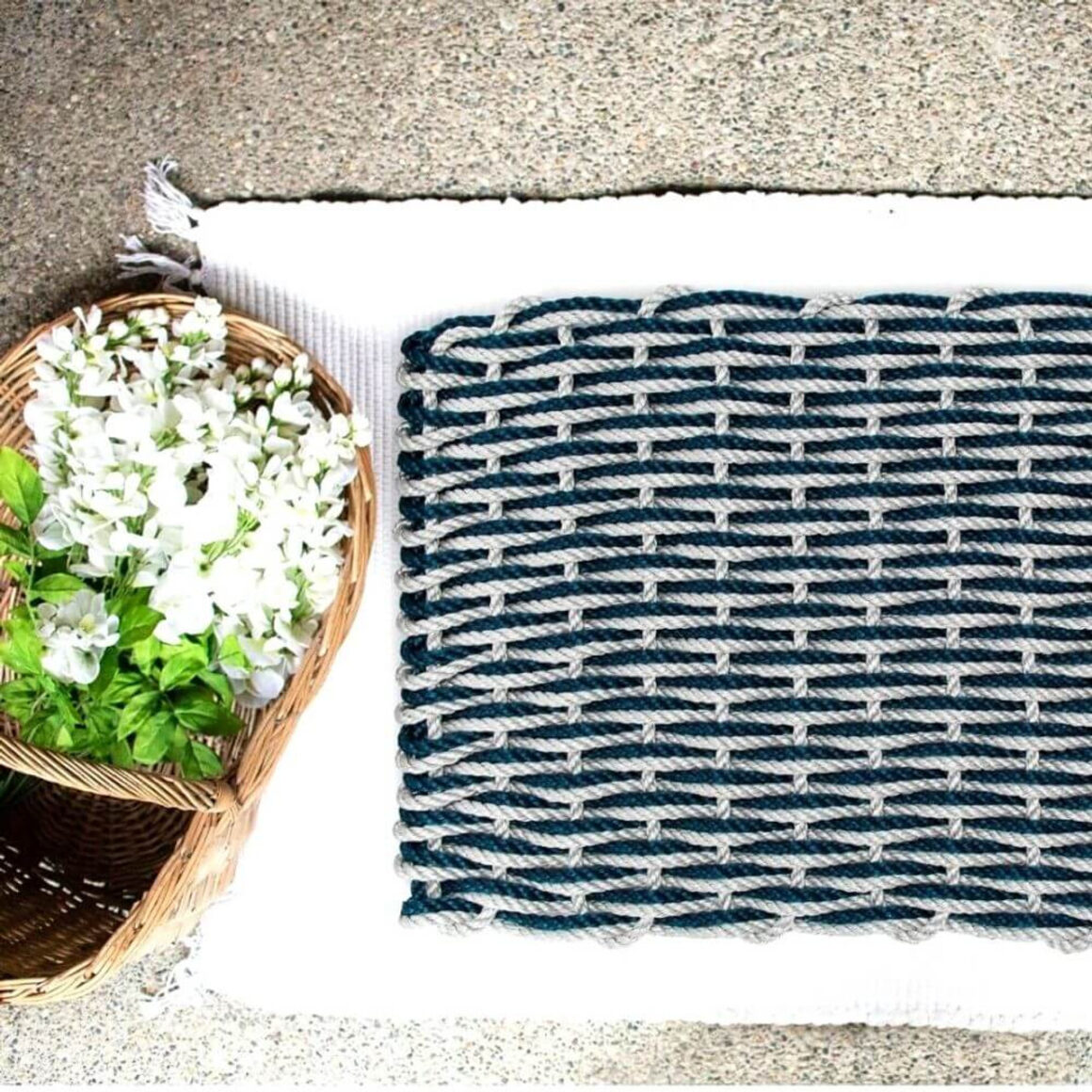 When it comes to giving your front door a makeover, the possibilities for adding decorative elements to make it stand out are virtually endless. Here are some ideas that you may want to consider:
Use a stenciled painting technique and create a welcoming scene on the door itself.
Replace plain door knobs with classic Victorian pieces or other ornate models.
Add a decorative wreath for an inviting and festive look.
Install vintage fixtures that include stained glass, old-world shapes and various decorative finishes.
You can also choose to craft your own elements, like custom knobs, nameplates or animals made of wood cutting boards or felt.
If you prefer a more artistic approach, try glass mosaics or solar lighting components that will brighten up the path leading up to your entryway.
Conclusion
Making your front door stand out doesn't have to be complicated or time consuming. With some simple materials and a little bit of creativity, you can make a statement with your front door in just one afternoon. Whether you choose a dramatic color or contrasting trim, one thing for sure is that everyone who walks by your home will certainly take notice.
Make the entrance to your home as inviting as the interior by making an effort to design a unique and custom-made welcome mat for all those that come to visit.