Outdoor living spaces have become increasingly popular, providing homeowners with a retreat right in their own backyard. To enhance the ambiance and create a cozy atmosphere, many individuals are turning to outdoor fireplaces. These versatile and stylish additions not only provide warmth but also serve as focal points for gatherings and create a captivating outdoor experience. In this blog post, we will explore the world of outdoor fireplaces, highlighting their benefits, various types, design considerations, and maintenance tips.
Whether you're looking to upgrade your outdoor living space or create a stunning entertainment area, let's dive into the realm of outdoor fireplaces and discover how they can transform your outdoor environment.
Benefits of Outdoor Fireplaces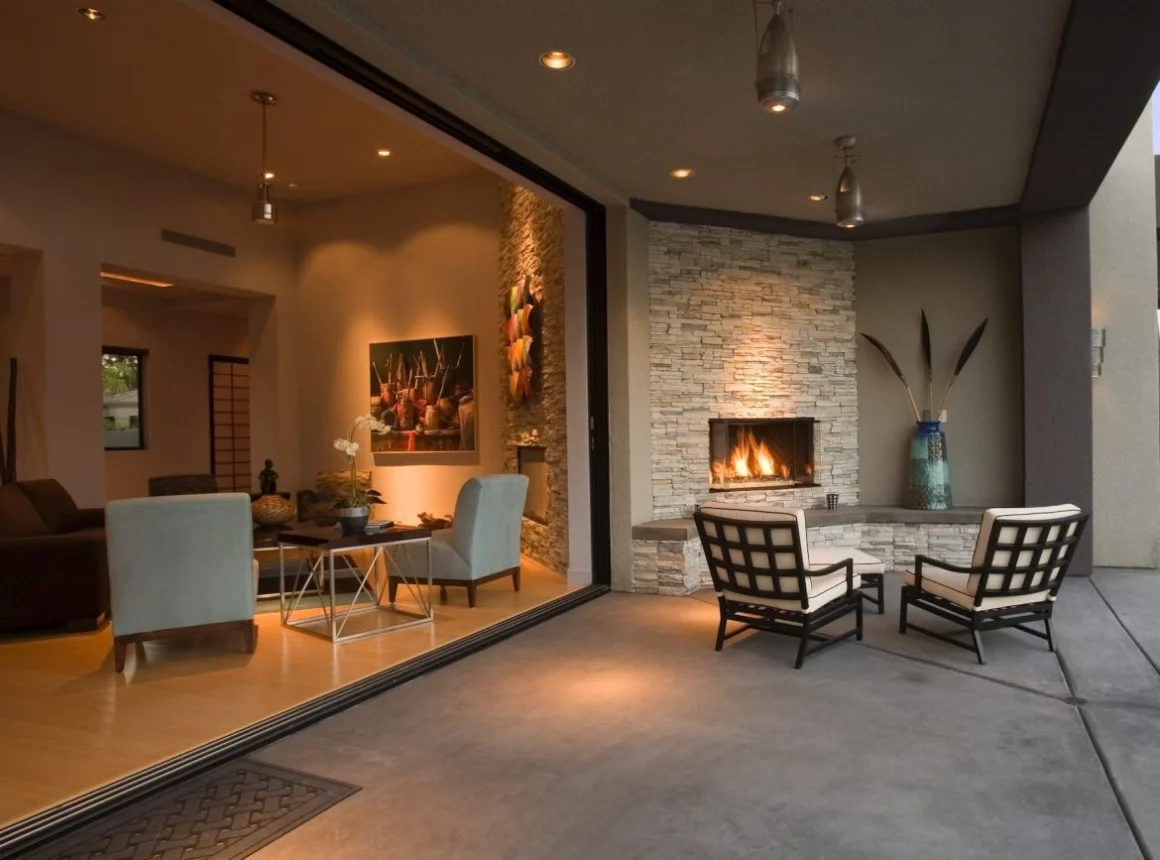 Outdoor fireplaces offer numerous benefits that make them a popular choice among homeowners. They provide warmth and extend the usability of outdoor spaces, allowing you to enjoy the outdoors even on cooler evenings or during colder seasons. Additionally, outdoor fireplaces create an inviting ambiance, adding a touch of romance and charm to your outdoor setting. They serve as natural gathering spots, encouraging conversations and fostering a cozy atmosphere. Furthermore, these fire features can increase the value of your property and enhance the overall aesthetics of your outdoor living area.
Types of Outdoor Fireplaces
When it comes to outdoor fireplaces, there are various types to choose from, each offering unique features and design possibilities. Some popular options include:
Wood-Burning Fireplaces: These traditional fireplaces provide a classic and authentic outdoor experience. They offer the crackling sound of burning wood and the mesmerizing sight of dancing flames. Wood-burning fireplaces require a chimney or flue system to safely vent the smoke.
Gas Fireplaces: Gas fireplaces offer convenience and ease of use. They can be fueled by either natural gas or propane, providing instant warmth and control at the push of a button. Gas fireplaces eliminate the need for wood storage and cleaning associated with wood-burning fireplaces.
Ethanol Fireplaces: Ethanol fireplaces are a modern and eco-friendly option. They use bioethanol fuel, which produces clean-burning flames without the need for a chimney or gas connection. Ethanol fireplaces are often portable and can be placed in various outdoor locations.
Electric Fireplaces: Electric fireplaces are a hassle-free option that offers versatility and flexibility. They require no fuel or venting and can be easily installed in outdoor spaces. Electric fireplaces provide the visual appeal of flames and can be operated with or without heat.
Design Considerations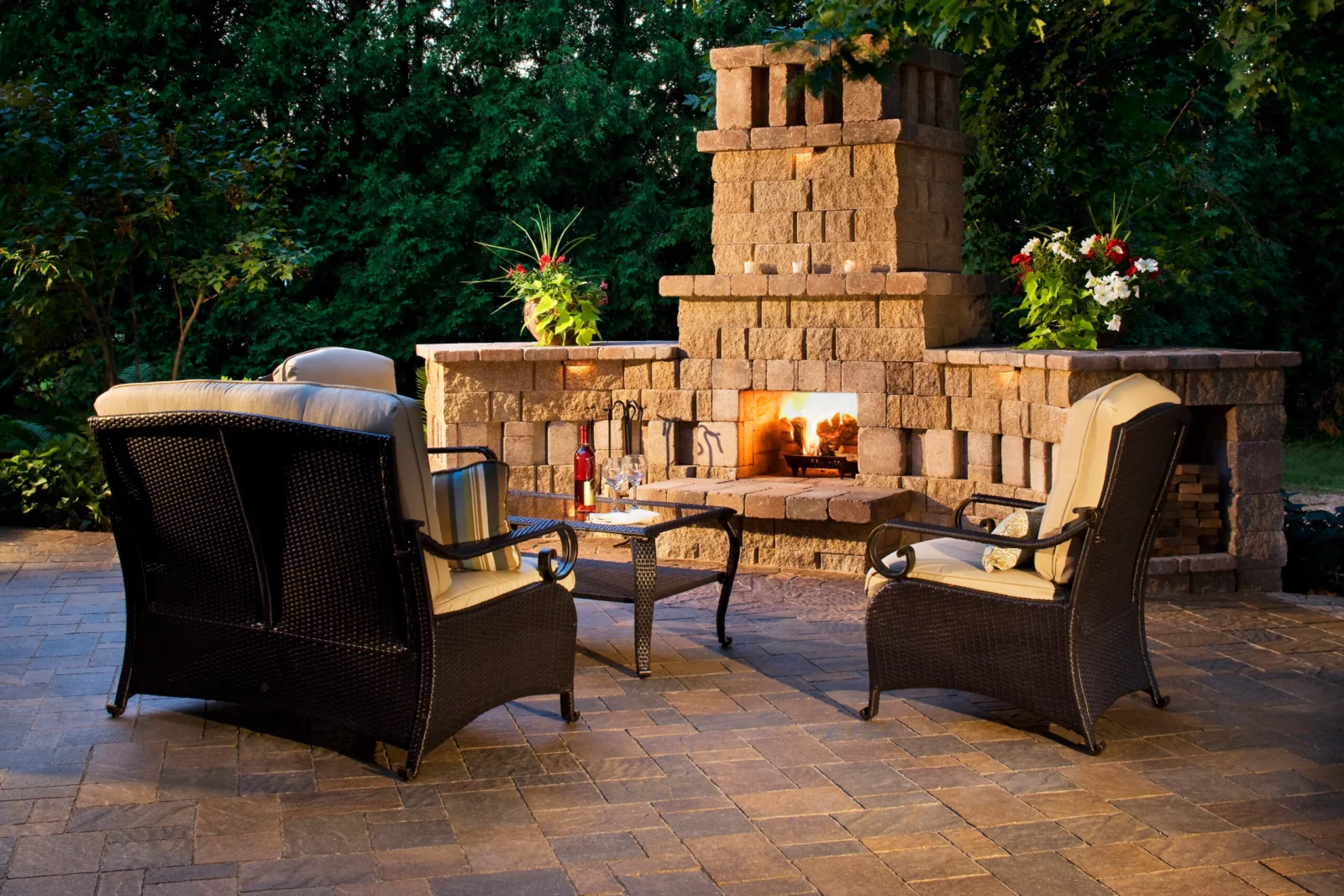 When selecting an outdoor fireplace, it's essential to consider your specific needs and the overall design aesthetic of your outdoor space. Factors to consider include:
Location: Determine the ideal placement of the fireplace in your outdoor area. Consider factors such as wind patterns, proximity to seating areas, and any safety regulations or clearance requirements.
Size and Scale: Choose a fireplace that is proportionate to the size of your outdoor space. A large fireplace might overwhelm a small patio, while a small fireplace may get lost in a sprawling backyard.
Materials and Finishes: Select materials that complement your outdoor decor and withstand outdoor elements. Common materials include stone, brick, stucco, and metal. Opt for finishes that enhance the aesthetic appeal of your fireplace and coordinate with other design elements.
Style and Design: Decide on the style and design that aligns with your personal taste and complements the overall theme of your outdoor space. From rustic and traditional to sleek and contemporary, there are numerous styles to choose from.
Maintenance and Safety
Proper maintenance and safety precautions are crucial for the longevity and safe operation of outdoor fireplaces. Consider the following tips:
Regular Cleaning: Clean the fireplace regularly to remove ash, debris, and soot buildup. This will help maintain optimal performance and prevent blockages.
Chimney Maintenance: If you have a wood-burning or gas fireplace with a chimney, schedule regular inspections and cleanings to ensure proper venting and prevent potential fire hazards.
Safety Precautions: Follow safety guidelines, including keeping a safe distance between the fireplace and flammable materials, using suitable fire-resistant materials for construction, and always supervising the fire when in use.
Weather Protection: Protect your fireplace from harsh weather conditions by using covers or shelters when not in use. This will help prevent damage and extend its lifespan.
Professional Maintenance: For complex fireplace systems or if you're unsure about maintenance procedures, consult a professional for regular inspections and servicing.
Conclusion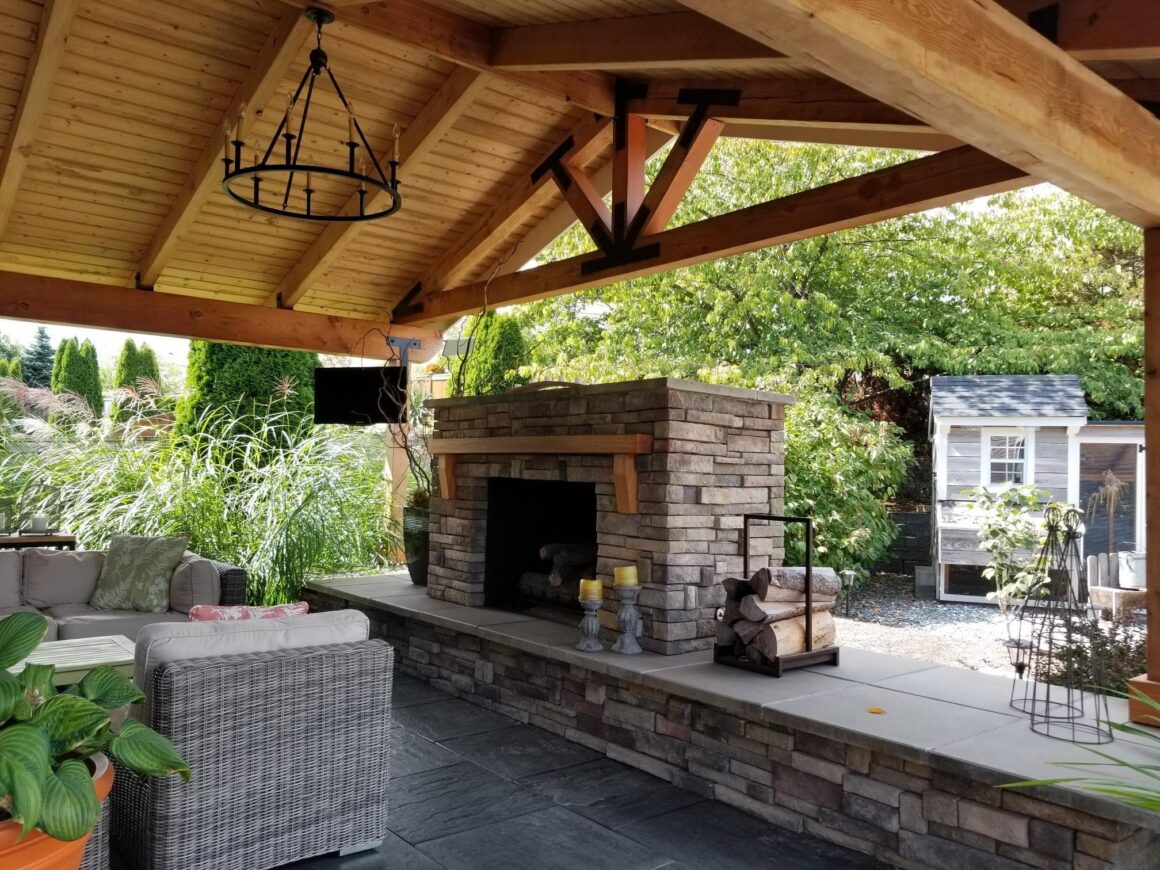 Outdoor fireplaces offer a perfect blend of warmth, ambiance, and functionality for your outdoor living spaces. They create inviting gathering spots, provide comfort during cooler seasons, and elevate the overall aesthetic appeal of your outdoor environment. Whether you opt for a traditional wood-burning fireplace, a convenient gas fireplace, an eco-friendly ethanol fireplace, or a versatile electric fireplace, incorporating this feature will transform your outdoor area into a cozy retreat. Consider the design, materials, and maintenance requirements, and enjoy the warmth and charm that an outdoor fireplace brings to your outdoor living experience.