Designing a home is a vast area focussing on vivid areas of the place. Traditionally, it only included designing the interiors of the house. But with time, it has also involved outdoor designing. Nowadays, designers have produced incredible elements & ideas that have gained immense popularity.
One such outdoor design element is fireplaces in the home's outdoor area. A natural fire amidst a family gathering gives an excellent feeling. Outdoor Gas Fireplaces or wood fireplaces have been in a buzz in the interior design sector for a long time, but they have both merits and demerits. There are two types of outdoor fireplaces – gas logs and wood-burning fireplaces.
Gas Outdoor Fireplaces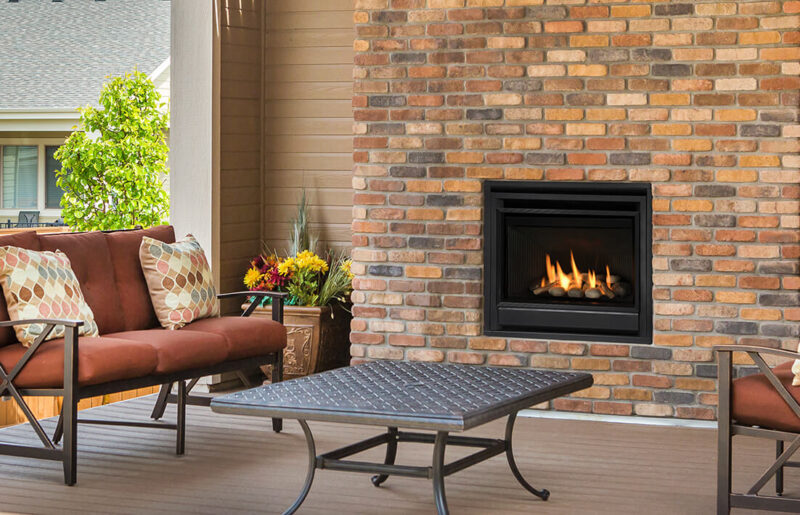 Gas outdoor fireplaces refer to the ignition of the fireplace by using gas to light up the burners below the fireplace. It is the most used outdoor fireplace, which works like the household gas stove.
One of the primary reasons for their growing demand is they do not require a massive pile of logs to light up. It saves a lot of time while lighting up the fireplace. The other probable reasons for using a gas outdoor fireplace for your home could be –
They are comparatively more eco-friendly options as they do not emit any harmful ashes or compounds like carbon monoxide.
Gas outdoor fireplaces are immensely helpful in getting rich fireplace vibes in a few minutes. They are easy to set up by just having a look at the stove and switching the ignition.
Indirectly, they utilize the space in a better way as they eliminate the need for chimneys that are otherwise used in wood outdoor fireplaces.
The cost of installing and setting up a gas fireplace is comparatively lesser than wood outdoor fireplaces.
The only downside most people feel about the gas outdoor fireplaces is that it does not offer the presence of a real fire lighting up the outdoor places.
Wood-Burning Outdoor Fireplaces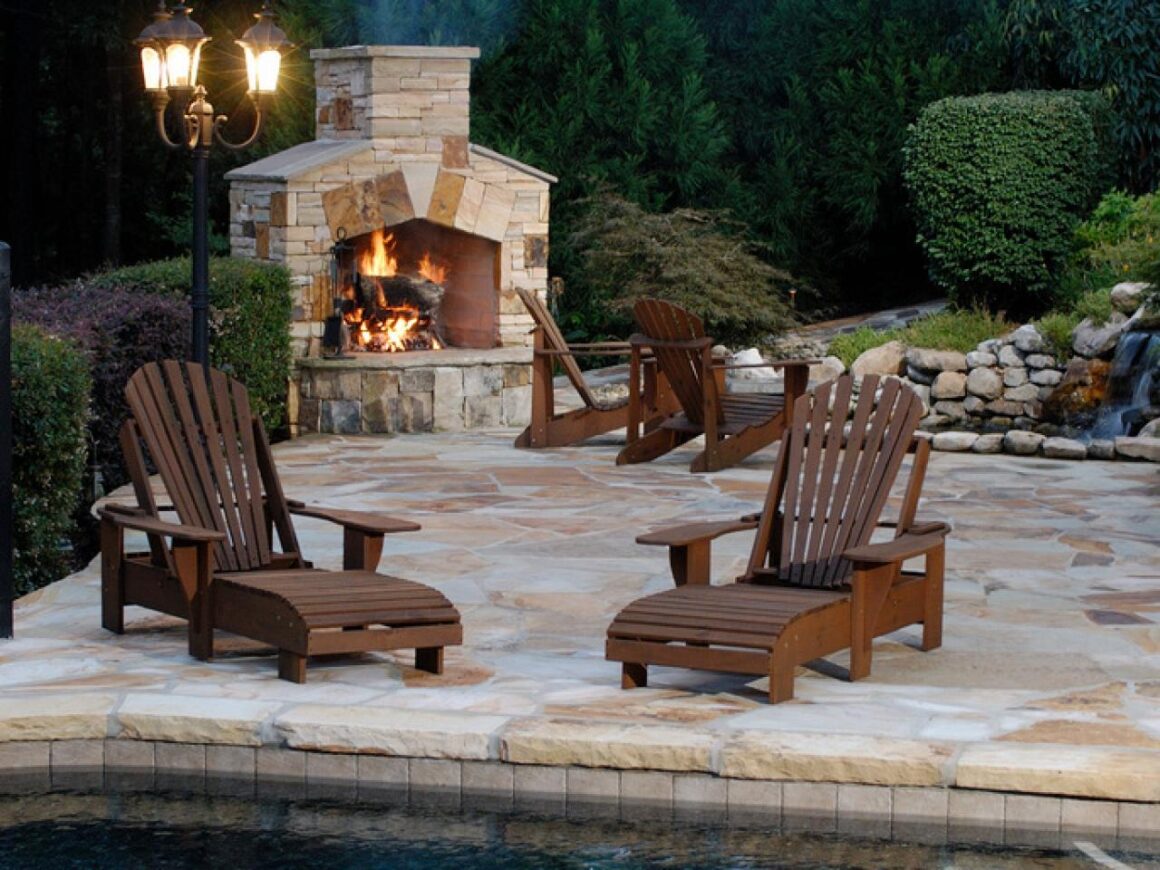 As the name suggests, these are the traditional campfire-style of outdoor designing. In these fireplaces, woods are lit up, producing an authentic ambiance of fire. It gives more visually appealing scenes than the gas outdoor fireplaces.
There are several reasons for which people select wood-burning outdoor fireplaces. These include –
The most obvious reason for choosing this outdoor fireplace is the natural ambiance it offers to the audience or the group warming around. It gives a more soothing effect to the people sitting around the fireplace. There is a more realistic theme of fire-burning in this case.
People can fire up the wood/logs anytime they want. There is no need to check the fuel or power charges.
However, people also ignore the option of this fireplace design due to numerous factors. These include – regular cleaning requirements, time consumption while setting up the woods and fire, and mess created by the burnt woods/ash.
Which One Is Better – Gas Or Wood?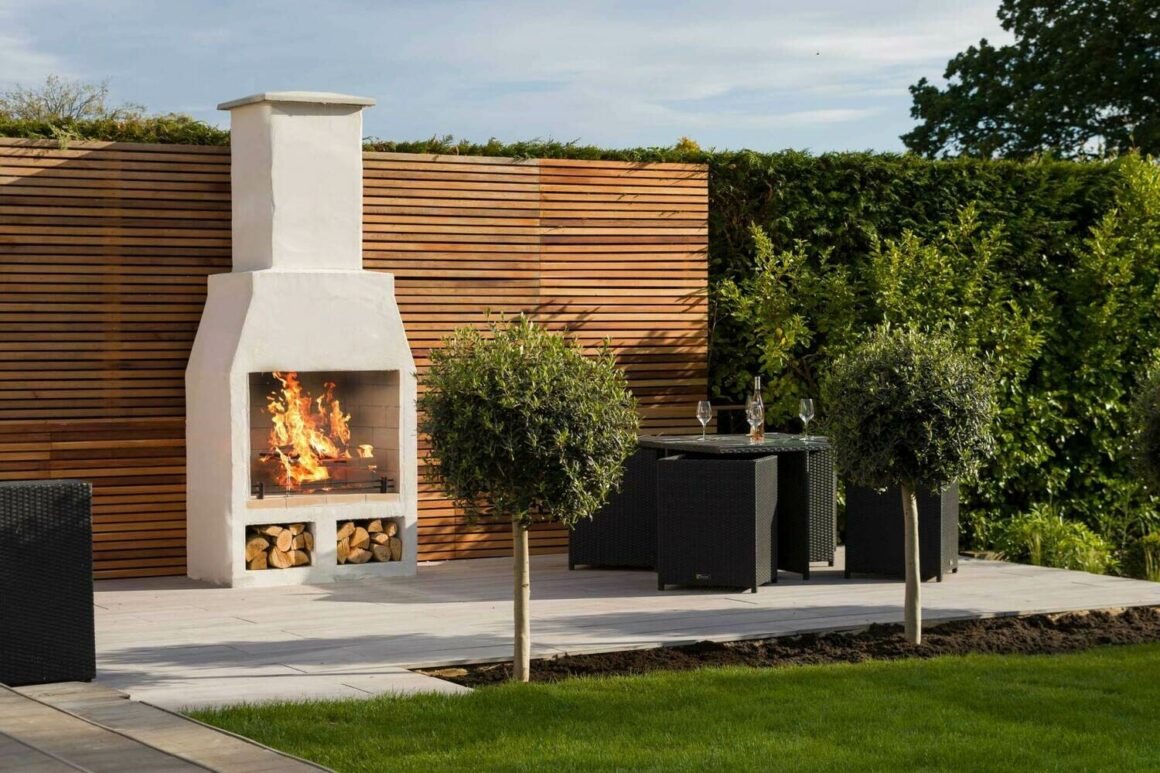 As mentioned earlier, both gas and wood fireplaces have numerous benefits. But, they contain various disadvantages along with them. A person should consider their needs for having an outdoor fireplace.
If they have a personal liking towards a realistic fireplace design, wood-burning fireplaces are undoubtedly the most sorted option for them. On the other hand, a gas fireplace is a better option if they need a hassle-free and more environment-friendly fireplace. However, people should research these outdoor design ideas more to arrive at the best decision.