The outdoor season is here, and it's time to refresh your patio and garden with some stylish lawn furniture. But if you're new to gardening, knowing what kind of furniture pieces to mix and match can be a daunting task. After all, you want something that looks good and will last for years to come! That's why we've put together this list of 6 designer tips & tricks on how to mix and match lawn furniture like a pro.
The Importance Of Lawn Furniture
Lawn furniture is one of the most important aspects of any outdoor living space. It can provide a place to relax, entertain guests, and enjoy the outdoors. But with so many different styles and materials available, it can be challenging to know how to mix and match lawn furniture without creating a cluttered or mismatched look. Here are some tips from designer Jessica Waks on how to mix and match lawn furniture for a stylish and cohesive look:
Choose a unifying element: Pick one element that will tie all of the pieces together. This could be a common material, like wood or wicker, or a shared design feature, like curved lines or geometric shapes.
Use similar colors: Choosing furniture in similar shades will help create a cohesive look. For example, if you have wood furniture, you could paint it all in one color or stain it in similar tones. Or if you're mixing different materials, like metal and wicker, try to use pieces that are the same color family.
Balance light and dark: Too much of either light or dark ones can make a space feel heavy and uninviting. Mixing light-colored furnishings with darker accents can help create a more balanced look.
Introduce texture: Adding texture to your outdoor space will add interest and depth. Incorporate furniture with different textures, like rattan or straw baskets, linen cushions, or even concrete planters
How To Mix And Match Lawn Furniture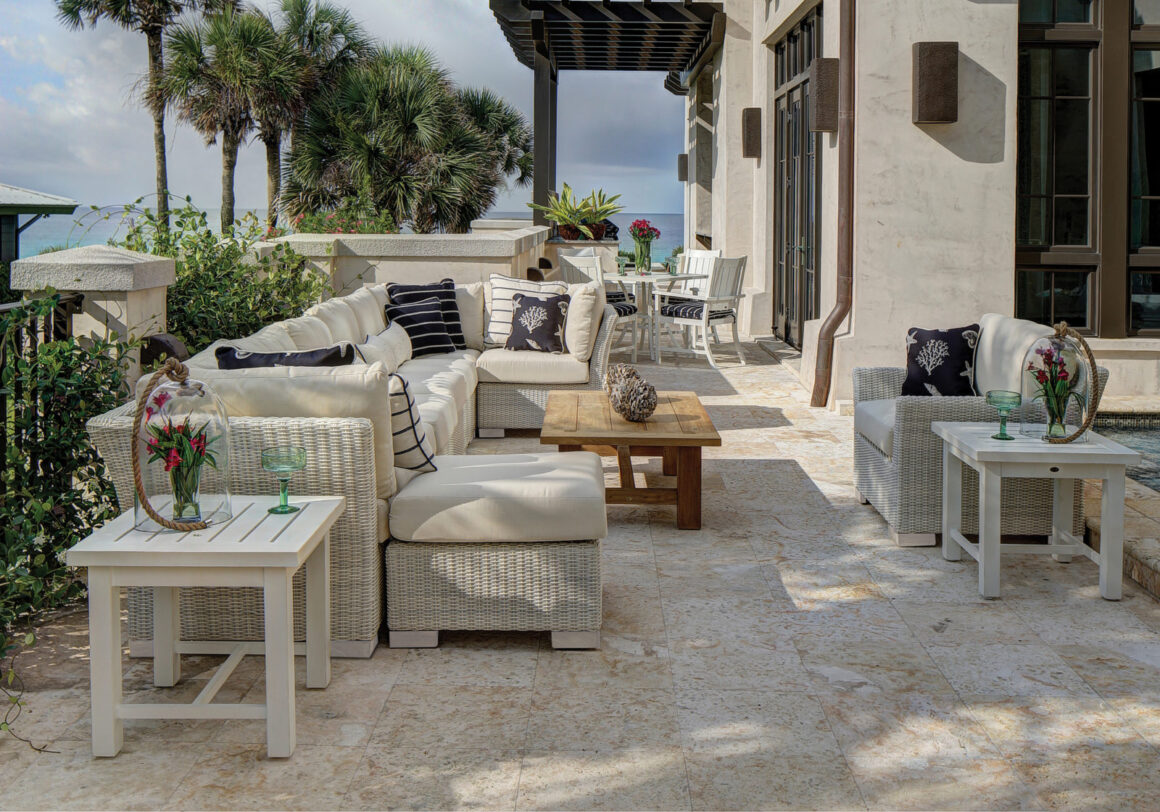 If you're anything like us, you love spending time outdoors during the warmer months. But if your outdoor space looks a little lackluster, don't worry – we've got you covered with some tips on mixing and matching lawn furniture to create a stylish and inviting outdoor oasis.
First, take inventory of what you have. Lawn furniture can include anything from patio chairs and tables to lounge chairs and umbrellas. Once you know what you have to work with, it's time to start thinking about how you want to arrange your furniture.
One easy way to mix and match lawn furniture is by playing with different textures and materials. For example, if you have a wicker patio set, try adding in a metal table or chair for contrast. Or, if your patio furniture is all one color, try mixing in pieces with different patterns or colors for visual interest.
Another way to create visual interest is by mixing up the shapes of your furniture. Instead of having all four chairs facing the same direction, try arranging them in a conversational circle so that everyone faces each other. This will encourage conversation and make your outdoor space feel more inviting.
Finally, don't forget the accessories! Throw pillows, rugs, and lanterns are all great ways to add personality to your outdoor space. Be sure to choose items that complement the overall style of your space – for example, if you have a rustic patio set, opt for earthy-
10 Designer Tips For Mixing And Matching Lawn Furniture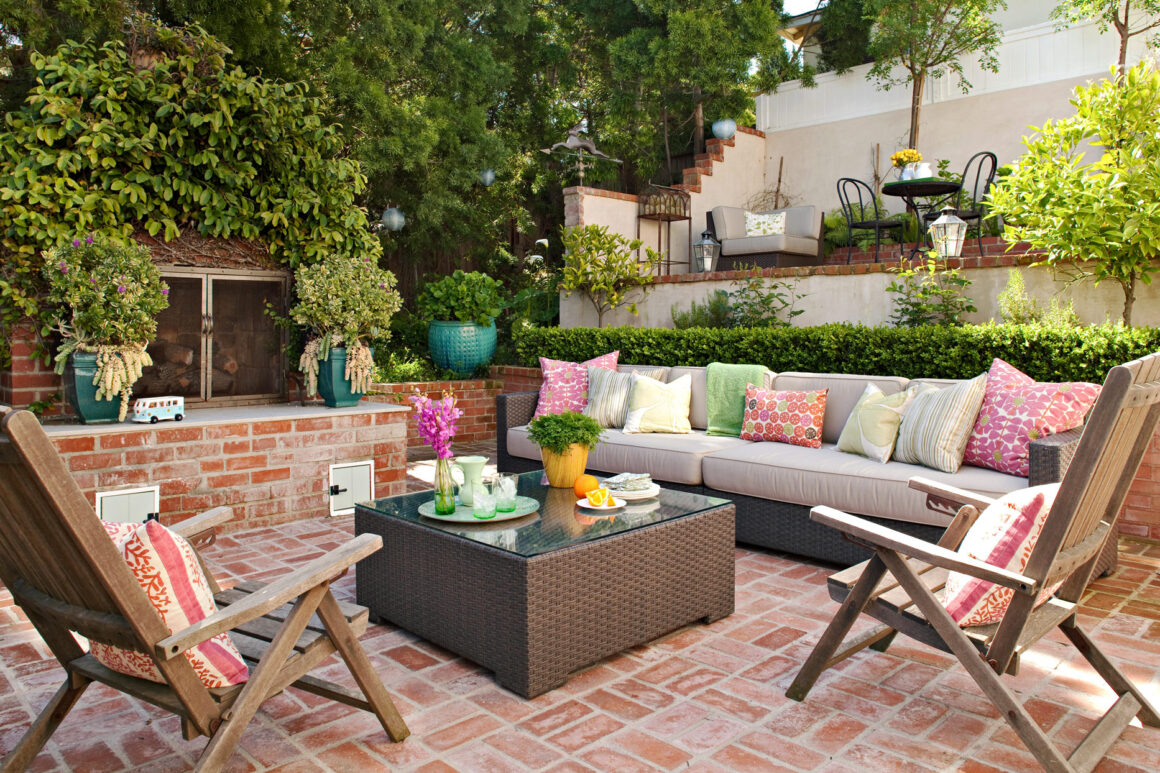 Whether you're shopping for new pieces or making the most of what you already have, these tips will help you create a beautiful outdoor space without breaking the bank.
Think of your yard's overall landscape and design when selecting furniture. If your goal is to create a more modern look, you may want to opt for sleek lines and metal frames rather than chunky, wooden pieces.
Choose furniture that complements your home's architectural style. For example, if your home has a traditional design, try to select furniture with similar characteristics, like curved edges or ornate detailing.
Consider the color palette of your outdoor area when choosing furniture. Opt for pieces that have coordinating colors, such as blues and whites or greens and yellows, to create a more cohesive look.
Mix different textures together to add depth and interest to your outdoor space. Try pairing chairs with plush pillows and throws with woven textures for an eclectic feel. On the other hand, stick to similar textures and materials. In addition to choosing similar colors, also consider sticking to similar textures and materials. This will give your outdoor space a more polished and put-together look.
Incorporate natural elements into your design by adding materials such as rattan, wicker, or bamboo for a more relaxed atmosphere.
Utilize lighting and accessories to bring out the best in your furniture selections! Place decorative lanterns on side tables and hang string lights from tree branches for an inviting ambiance at nighttime gatherings.
Choose a color scheme: To create a cohesive look, choose a limited color palette for your furniture and accessories. This will make mixing and matching pieces easier without the end result looking too busy or mismatched.
Use odd numbers: When arranging furniture, odd numbers often look more pleasing to the eye than even numbers. Try grouping chairs together in three or five rather than pairs.
Incorporate different heights: A mix of different heights creates visual interest and can make a small space appear larger. Try pairing taller items like trees or lanterns with shorter items like stools or vases.
Add in personal touches: Don't be afraid to add personal touches to your outdoor space! This could include anything from family photos to pretty flowers in vases. These little details will make your room feel more like home.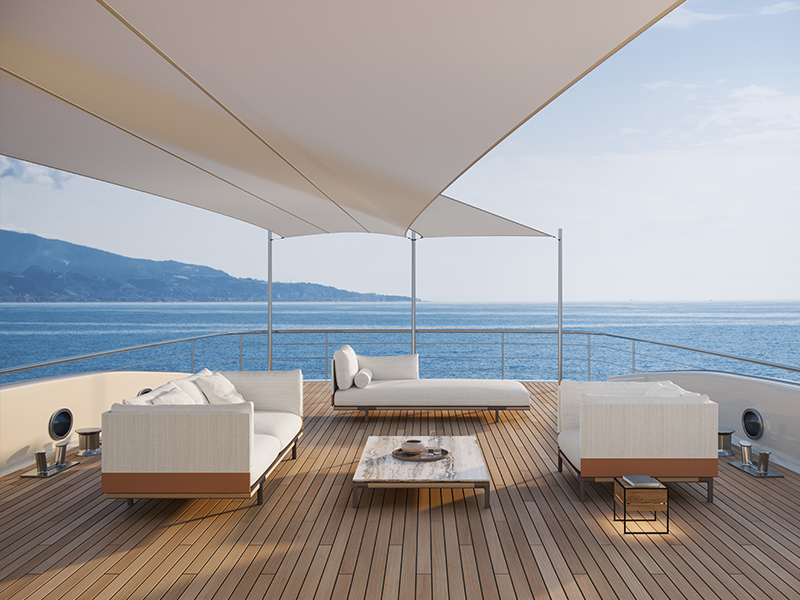 Conclusion
Mixing and matching lawn furniture is a great way to create an inviting atmosphere in your outdoor space. With the help of these designer tips and tricks, you can quickly learn how to pick complementary colors, textures, and pieces that will seamlessly blend together. From choosing suitable materials to styling with bold patterns or muted neutrals, there are endless possibilities when it comes to creating a stunning outdoor oasis. Try using some of these ideas today and enjoy the perfect combination of comfort and style for your own backyard paradise!