Are you ready to take the plunge and build your dream home? With so many options available, it can be overwhelming to determine which type of house is the most cost effective. In this blog, we'll be exploring the different types of houses that are available in 2023 and which one has the greatest potential for cost savings. So buckle up and let's get started!
Benefits of Building a Cost Effective House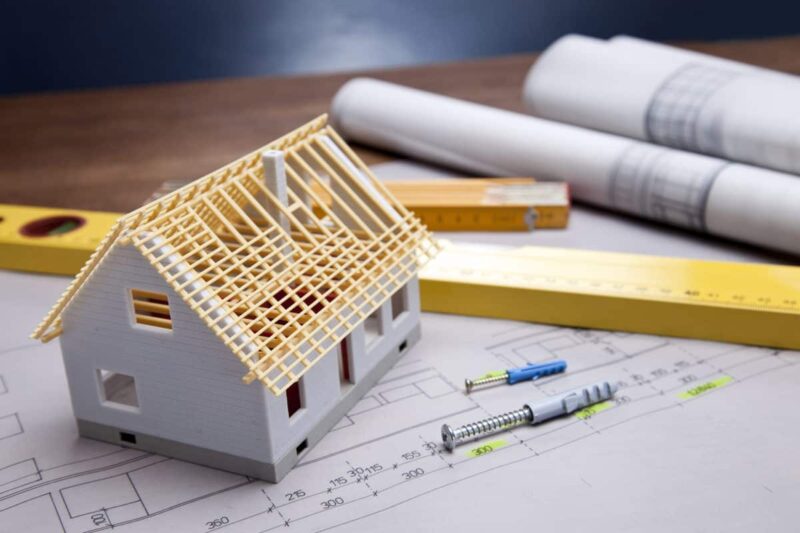 Building a cost effective house offers many benefits, both financially and architecturally. Cost-effective houses come in all shapes and sizes, from minimalist cottages to multi-story luxury homes. If you're looking for a cost-effective home in Nebraska, consider working with custom home builders Lincoln NE, who have experience in building energy efficient and durable structures. Additionally, constructing a cost effective house often involves making smart decisions concerning not only the construction process, but also the materials that are used.
The following are just some of the benefits of building a cost-effective home:
Savings: Building a cost-effective home can save homeowners thousands of dollars on materials and labor costs compared to more traditional construction methods. In addition to savings on expenses during the building process itself, a frugally built home may also be less expensive to maintain over time due to its efficient use of materials and features.
High Quality: It is possible to build a cost effective home with quality materials that still provide an attractive result. In fact, modern construction methods often make it possible to build a well-insulated house inexpensively that looks good inside and out.
Energy Efficiency: Modern construction methods can be used effectively to create energy efficient homes that save money on utilities over time. Many common building techniques such as insulation, double or triple pane windows, energy efficient appliances and water saving fixtures reduce energy waste in homes for increasing savings over time.
Durability: Building a durable structure does not necessarily have to involve expensive components or specialized labor techniques as some common materials can be very strong when used correctly according to local building codes. In addition, modern technologies such as engineered wood products have made it easier than ever before to create strong structures without breaking the bank in terms of costs.
Types of Cost Effective Houses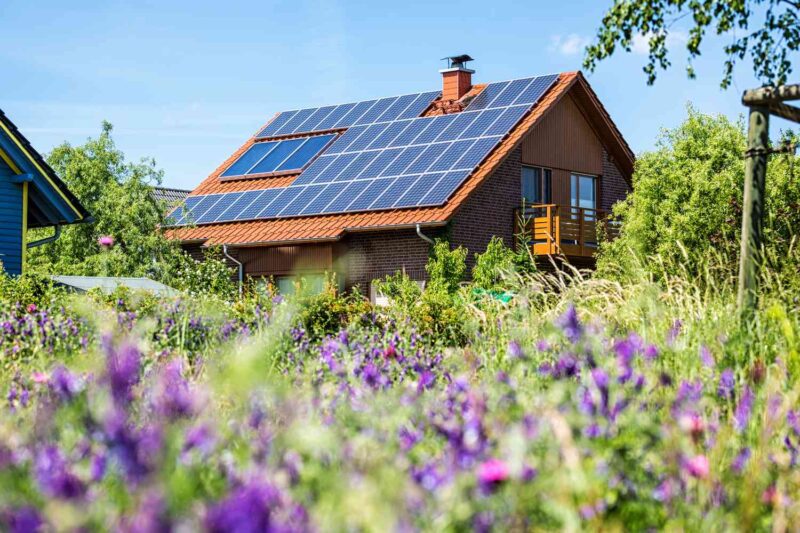 Today, cost-effective housing options are more accessible than ever before. Constructing a home with sustainable materials is not only better for the environment, but can also have significantly lower costs associated with it. From passive solar design to prefabricated homes and modular construction, there are many ways to save money and still enjoy a stylistic home that suits your needs. Here are some of the most common types of cost-effective houses:
Passive Solar Design: This type is designed to take advantage of natural light and heat from the sun, eliminating the need for expensive heating systems while promoting natural ventilation. With properly designed windows, overhangs and shade structures, this method can significantly reduce electricity bills.
Prefabricated Homes: These units are built in pieces or modules in an off-site factory or warehouse and then shipped to the construction site to be assembled. This means that you can get a full structure delivered quickly in fewer pieces than traditional construction methods would allow. The costs associated with this type of building technique are usually much lower than standard construction methods while also resulting in a faster completion time as well as sustainable materials being used throughout the design process.
Modular Construction: It focuses on using prefabricated components that come together piece by piece on the actual worksite instead of relying on traditional building techniques such as pouring concrete or framing walls individually at each individual dwelling location. Modular building techniques keep costs down due to faster assembly times and simplified production processes for components such as roofs and walls. Additionally, often these components can be reassembled over time as needed which may further reduce costs when compared to traditional builds since parts do not need to be replaced every few years due to wear and tear from weather conditions such as rain or sun exposure.
Building Materials and Costs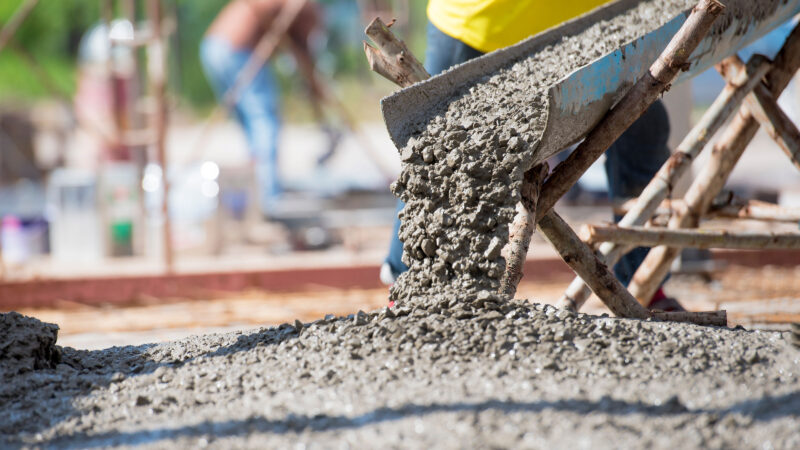 There are many different types of materials that can be used for constructing a house such as wood, concrete, steel, bricks, and glass. Each material has its own strengths and weaknesses and the cost of construction depends on the chosen material.
Wood is one of the most affordable building materials available, but only if treated safely and properly. Softwood such as pine is usually cheaper than hardwoods like mahogany or teak. Treating wood with preservatives can help improve its coating and longevity; however, this adds to the overall cost. Furthermore, wood should be treated against fungi and other elements so that it can last longer.
Concrete is another type of material that is both cost-effective and durable. It can be formed into almost any shape imaginable allowing even the most intricate designs to be created with ease. However, it must be reinforced with steel in order to ensure its strength over time so there are additional costs involved when using this option.
Steel framing is another popular choice for construction as it offers a great combination of durability and affordability. Steel frames can hold up well against high winds or earthquakes making them an ideal solution for constructing homes in areas prone to extreme weather conditions or seismic activity. They also come pre-insulated which saves money on energy costs in comparison with other materials that require retrofitting after erection onsite such as brick or stone walls or large pane windows or doors constructed from UPVC / aluminium frames etc.
Conclusion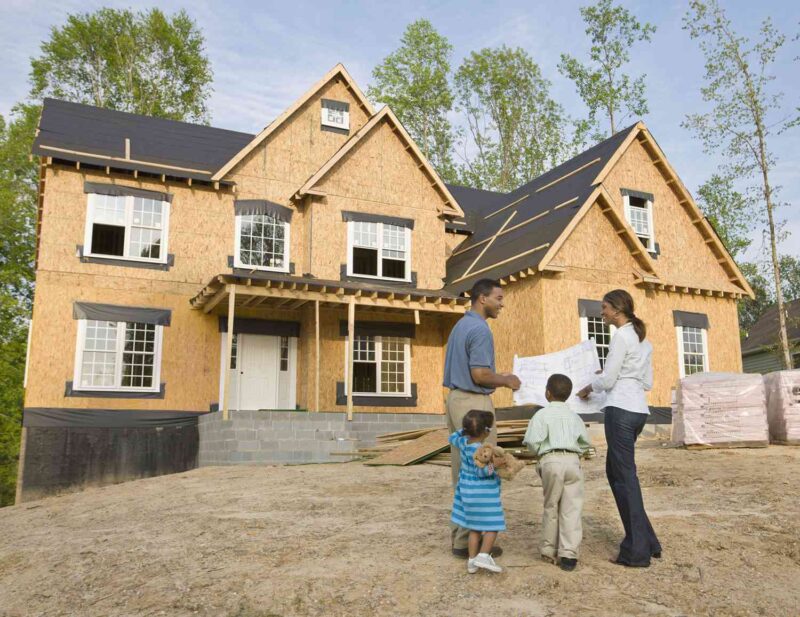 Finally when considering how much your new house build will cost don't forget to price in local regulations governing building standards that may help the environment but potentially add to the total bill – these could cover anything from restricting chemical usage during construction right through additional rules which require all contractors working on site follow to specific timelines or other conditions which can increase project duration if not properly accounted for.
Taking into account all these factors will enable you to make an informed decision about which type of house will be most cost effective for you in 2023!