Welcome to 2023 and the newest guide to finding the best interior doors for insulation! Edge into the future with smarter choices when it comes to choosing your doors. Read on, as we tackle questions like 'how can I make sure my home is well-insulated?' and 'what are the best choices for small spaces?' It's time to get comfortable with making informed decisions that benefit you in both the short and long run.
Benefits of Investing in Insulated Interior Doors
They offer an efficient and cost-effective way to improve the insulation of your home. A quality insulated interior door can help keep a room warm during the winter months and cool in the summer, resulting in improved energy efficiency and lowered utility bills. Additionally, insulated interior doors can provide better noise control between rooms, giving you a quiet place to relax.
When it comes to selecting an insulated interior door for your home, there are several types of materials available:
Solid wooden door offer superior durability but typically require more maintenance than other options.
Fiberglass core or foamed-in-place doors usually feature a hollow core that is filled with either foam or insulating material for energy efficiency – these typically require painting or staining after installation and may have a lower overall R-value compared to other options.
Metal doors are often used for commercial buildings but can also be used in residential applications; thermal design can increase efficiency and reduce sound transfer across rooms when properly sized for the application.
MDF molded doors combine elements from all of the above materials – they feature wood grain surface textures and are filled with insulating foam for superior thermal performance. They're cost effective, easy to install, and low maintenance.
Popular Types of Insulated Interior Doors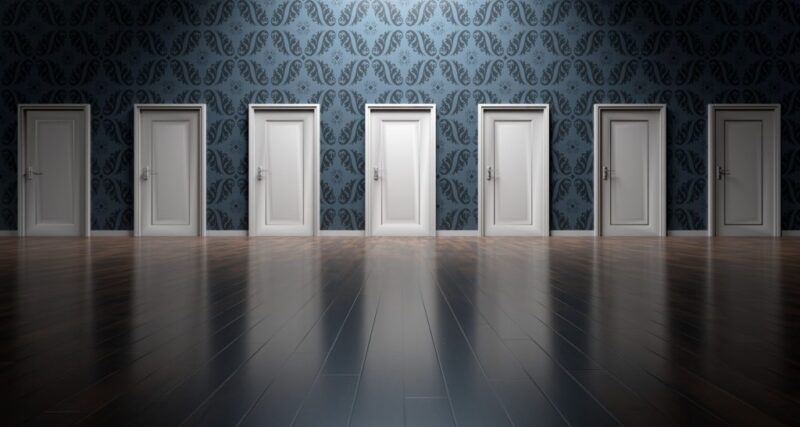 When choosing the right one for your home, you should consider the purpose of it. For interior doors, you want to ensure that there is adequate insulation in order to prevent air loss and reduce energy bills. The popular types of insulated interior doors include:
Solid Core Wood: A popular choice for both homes and commercial buildings due to its natural properties and considerable levels of insulation. Solid core wood is better than hollow core in terms of preventing air loss; however it does not offer as much soundproofing capabilities.
Solid Wood Core Composite: This type offers enhanced durability when compared to pure wooden doors since it consists of a solid mix of hardwood (such as alder or hard maple) bonded with an exterior shell made from medium-density fiberboard (MDF). This makes them one of the more soundproof interior doors available on the market.
Steel Core Composite: A great option if appearance is a priority over soundproofing capabilities or if you are also looking for increased security protection. Steel core composites can come with a variety of decorative panels on their exterior side such as glass, raised panels or flat flush panels.
Glass-Paneled Wood: This type gives any room an open feeling while providing good insulation properties due to their insulated glazings that help prevent heat loss through windows or in between rooms. They are also quite easy to clean since they are installed within frames that can be removed easily upon cleaning needs.
Installation Tips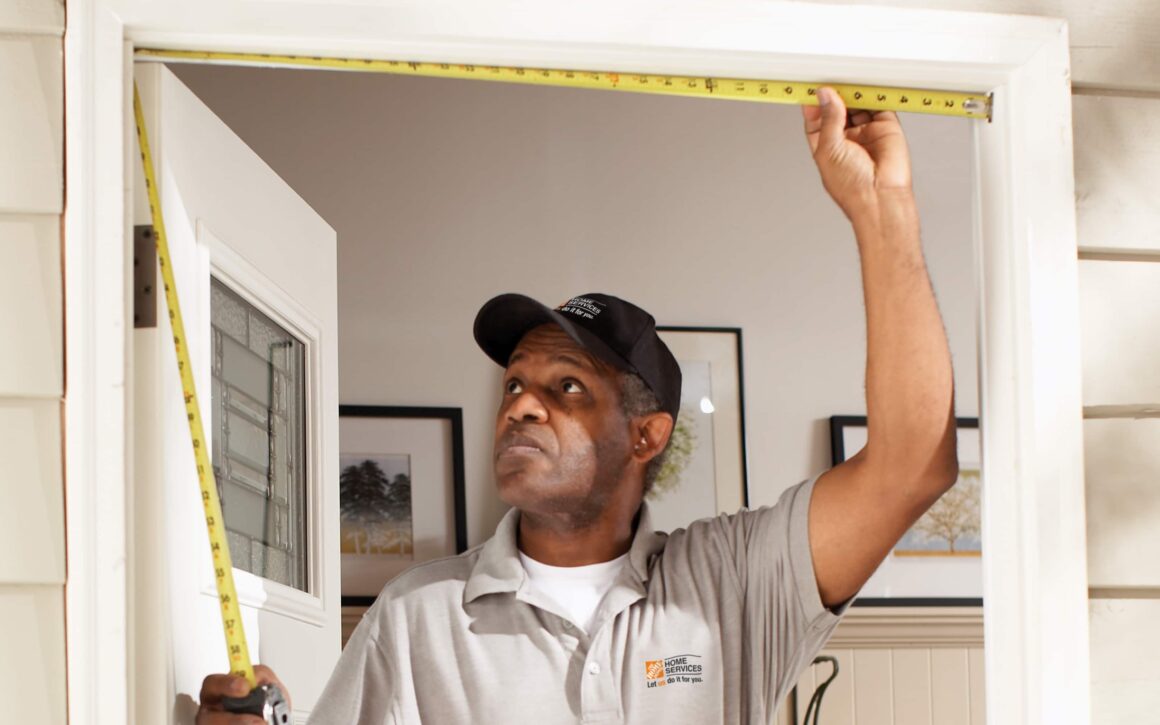 They can play a critical role in the energy efficiency of your home and should be chosen based on their insulating properties. It is also important to pay attention to the installation of it. Even when you have selected an insulated interior door it won't do its job if it isn't installed properly. Here are some tips for maximizing the insulating benefits:
Although interior doors can provide good insulation, unexpected incidents such as fire damage can still happen. In such cases, it's crucial to seek the help of professionals for fire damage restoration San Diego.You can count on our team at Fast Affordable Restoration for reliable and efficient services.
Ensure that all gaps around the frame are sealed using weatherstripping or another similar product. This will help prevent drafts and reduce heating or cooling loss.
Caulk around the exterior of the frame where it meets with siding to minimize leakage through any cracks or crevices.
Make sure to use appropriate screws when installing the hinges; they should be long enough to penetrate both leaves (if hollow core) or through at least one brick in brick lined stud walls (if solid core).
Check for air leaks between where the head and jambs meet, either by using foam insulation, expanding foam, caulk, weatherstripping or a combination of sealing methods depending on your preferences.
Consider using double glazed interior doors with multiple layers for maximum soundproofing capabilities as well as insulation benefits.
It is also important to check local building codes before installation; many states require additional fire safety precautions in newer homes which may require specific material specifications for interior doors.
Maintenance Tips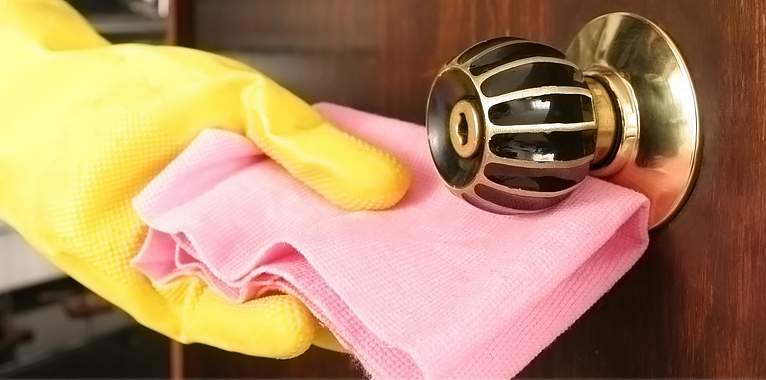 It is important to keep them maintained properly so that they remain energy efficient for as long as possible. There are some simple tips you can follow to make sure your interior doors are in the best shape to stay insulated:
Clean and dust regularly: Regularly dusting and wiping down will help remove any dirt, debris, or dust that has accumulated on its surface, which can affect its ability to insulate.
Replace weather stripping: Replace any weather stripping that may be worn or damaged over time. This will help reduce the potential for air leaks around the door frame and keeps warm air from escaping.
Inspect for drafts: Look for any signs of drafts around the frame and seal any gaps with caulk or sealant if needed. It's also a good idea to check the hinges and make sure they are properly aligned so that there are no gaps when opening or closing them.
Inspect locks: Make sure locks are working properly and replace them if needed to ensure that doors are secure when closed. Additionally, inspect all hardware on the door (i.e., doorknobs, handles, hinges) for signs of wear; if anything needs to be replaced this will help keep your home secure and well insulated.
Conclusion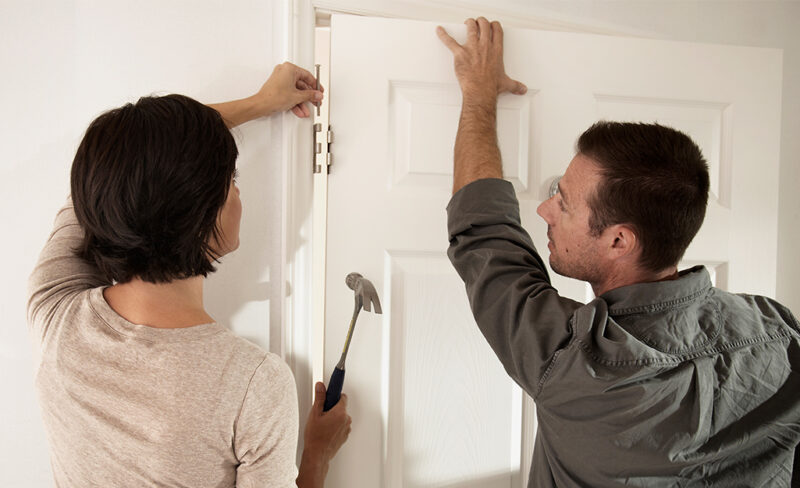 When considering the type of interior door that is best for insulation, there are several factors to consider. The material should be selected based on sound absorption, heat transfer and energy efficiency.
Ones made from lightweight materials such as fiberglass or wood veneers can provide thermal insulation and quiet performance by reducing air leakage in between rooms. Doors with a high R-value, such as those made from steel or solid wood, are also ideal for adding extra warmth throughout the home and aiding in temperature control.
For larger spaces, pocket doors provide extra space where it is otherwise limited while allowing natural light to filter through into the room.
Ultimately, any kind that meets your budgetary and aesthetic needs can give your home an improved level of insulation.