It's undeniable that the kitchen is the heart of the home. Most family members spend their time in the kitchen. Therefore, wanting it to be a stylish and welcoming space is understandable.
One of the best ways of turning the kitchen into a stylish space is by painting kitchen cabinets. The right color of paint won't only transform your space but showcase your personality as well. So, by painting kitchen cabinets, you'll make your space your own.
Although most people settle for a uniform color, it's time to consider a different approach. And this is where color combinations come in. Color combinations have a way of improving the look of the space. Color tones can enhance the look of your kitchen thanks to their visual appeal. Contrasting colors create the illusion of a larger space, making it perfect for smaller kitchens. And if you want to sell your home in the future, the right color combination might boost the resale value.
But choosing two colors isn't an easy feat. You might have to put extra thought into your choices to get the perfect blend. You can choose neutral tones, bold, or trendy, based on your preferences. Your options are endless, so take your time settling on a choice. Consider starting with one hue and then getting a complementary color that mixes well. To help you make a choice, below are great color combinations that'll work perfectly.
1. Black And White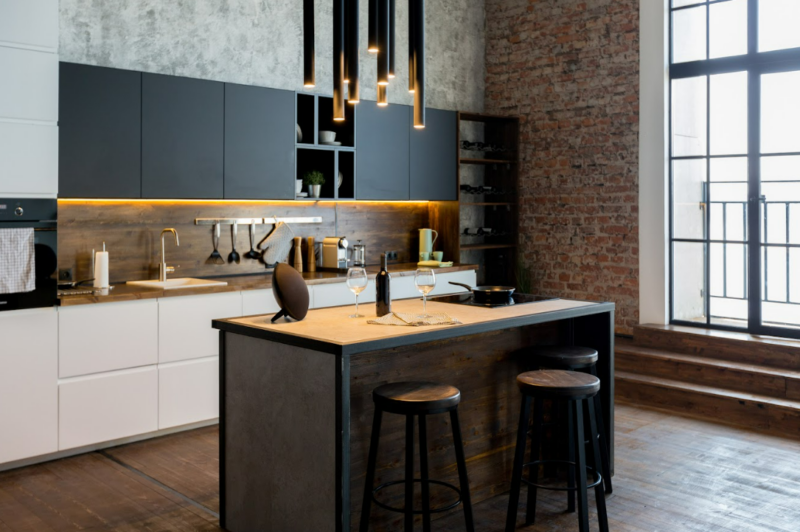 Black and white might seem intimidating, but it shouldn't be. This color combination offers the perfect background to showcase your style. If you want to accentuate the beauty of your cabinet architecture, these two colors are perfect. They boost the minimalism theme by outlining clean lines. And when these two color combinations are paired with natural elements, they offer a sophisticated look.
2. Black And Red
As the kitchen is supposed to be inviting, it needs paints that won't be overwhelming. That's why black and red paint is a perfect choice. This combination provides a sophisticated look that fits a modern space.
Another reason why red is a great color is due to the color's association with foods. But when choosing black and red, it's important to remember that both these colors are powerful. So, to avoid feeling overwhelmed, consider softening the visual interest by using one color as a pattern.
3. Blue And Brown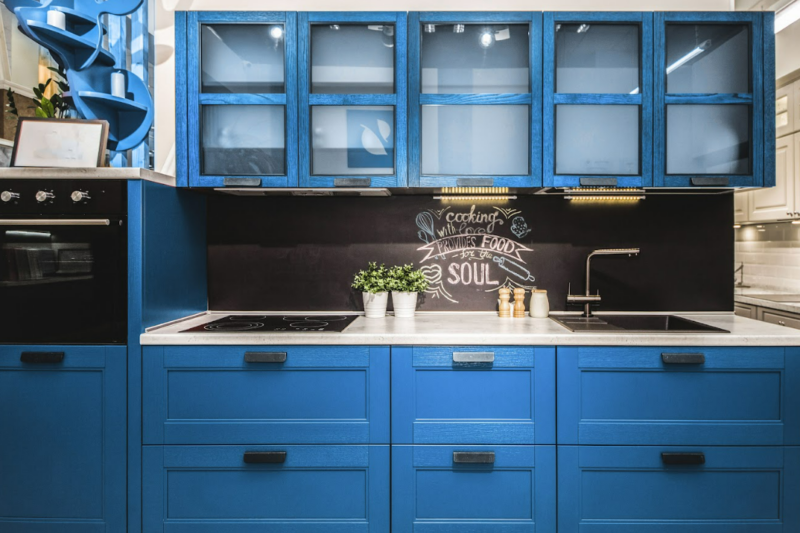 The blue and brown combination works great with different kitchen styles. Blue is cool, and brown is warm, so they always work well together. As a result, they have a universal appeal. So, this combination will be more fitting if you want a modern look. However, consider getting deep shades of blue and brown paints for a traditional feeling.
4. Brown And Green
For a fresh feel, the brown and green color combination is perfect. These two paint colors create a striking contrast. And the contrast between brown and green offers a natural look. So, if you are looking for a rustic look, the combination of green and brown will be the ideal fit. You'll also enjoy the character that the combination will add to your space.
5. Green And White
White is a neutral color that pairs well with different colors and tones. One color that goes well with white is different shades of green. White paint will add contrast to the space regardless of the shade of green. It's important to match the right shades of green with the right shades of white.
6. Gray And Yellow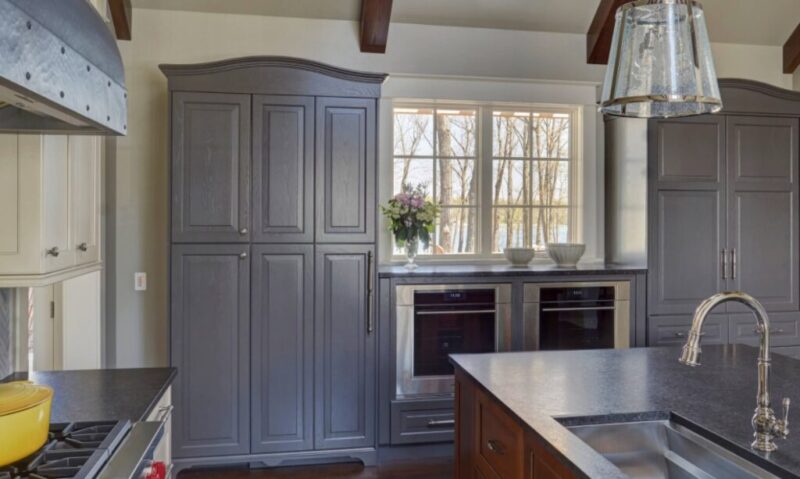 Gray is a new-go to neutral for most people. But if you want to add a pop of color to your kitchen space, yellow is the best color. Not only will this combination fit your contemporary kitchen, but it also increases vibrancy.
The key to getting the best outcome is picking the right shades. To keep a relaxed feeling, consider using grey as the foundation color and using yellow as the pop of colors.
7. Gold And White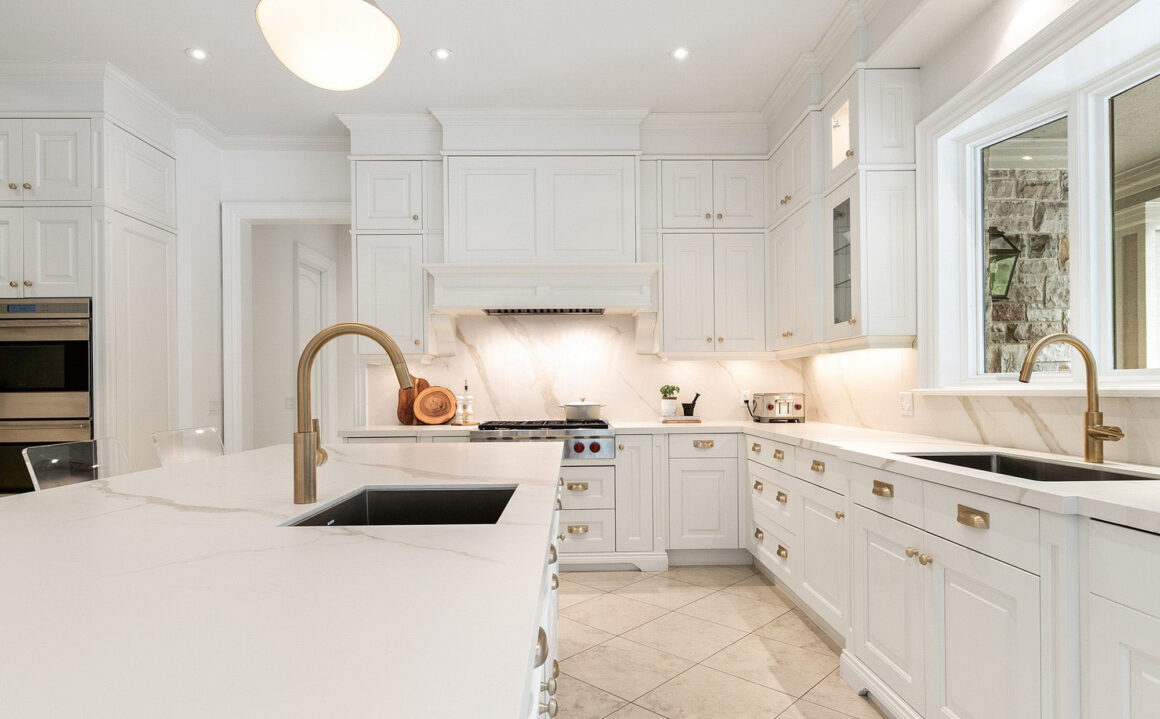 Both white and gold are timeless colors that work well together. These colors are elegant and can be seen in most interiors. While white provides a blank space, gold adds a pop of color. The advantage of these two combinations is how most colors integrate well with them.
Bottom Line
Color combinations are the perfect way of sprucing your kitchen. By getting the right colors, your space won't only be stylish but timeless as well. So, when choosing the paints, ensure they blend rather than clash. You can also choose patterns that bring the space together.