Your outdoor space is a canvas of potential, waiting to be transformed into a breathtaking oasis that reflects your style, suits your lifestyle, and becomes an extension of your home. Whether you're yearning for a serene garden retreat, an entertainment haven, or a tranquil space to unwind, home renovations for your backyard can turn your dreams into reality. In this blog post, we'll explore a range of inspiring ideas for renovating your outdoor space and creating a stunning backyard oasis that enhances your living experience and adds value to your home.
1. Landscape Transformation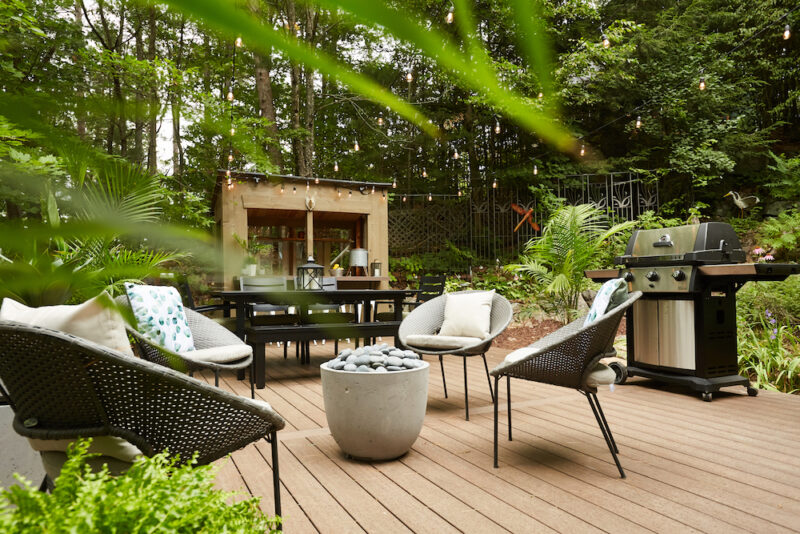 Landscaping is the foundation of any stunning backyard oasis. Consider the layout of your outdoor space and how it can be reimagined to incorporate lush greenery, vibrant flowers, and captivating features. Introduce various plant types to create a diverse and visually appealing garden. Add paths, walkways, and decorative stones to enhance accessibility and visual interest. Incorporate elements such as fountains, ponds, or waterfalls to introduce soothing sounds and a sense of tranquillity. A well-designed landscape renovation sets the stage for a stunning backyard that exudes natural beauty.
2. Patio Perfection
A beautifully designed patio is the heart of any backyard oasis. Renovate your outdoor living area by choosing the right materials and layout for your patio space. Consider options such as stone pavers, stamped concrete, or natural wood decking. Create distinct zones within your patio, such as a dining area and a lounging space. Integrate comfortable and stylish outdoor furniture that complements your design aesthetic. Incorporate shade elements like pergolas, umbrellas, or retractable awnings to provide relief from the sun's rays. A well-crafted patio invites you to relax, dine, and entertain in style.
3. Outdoor Kitchen Delight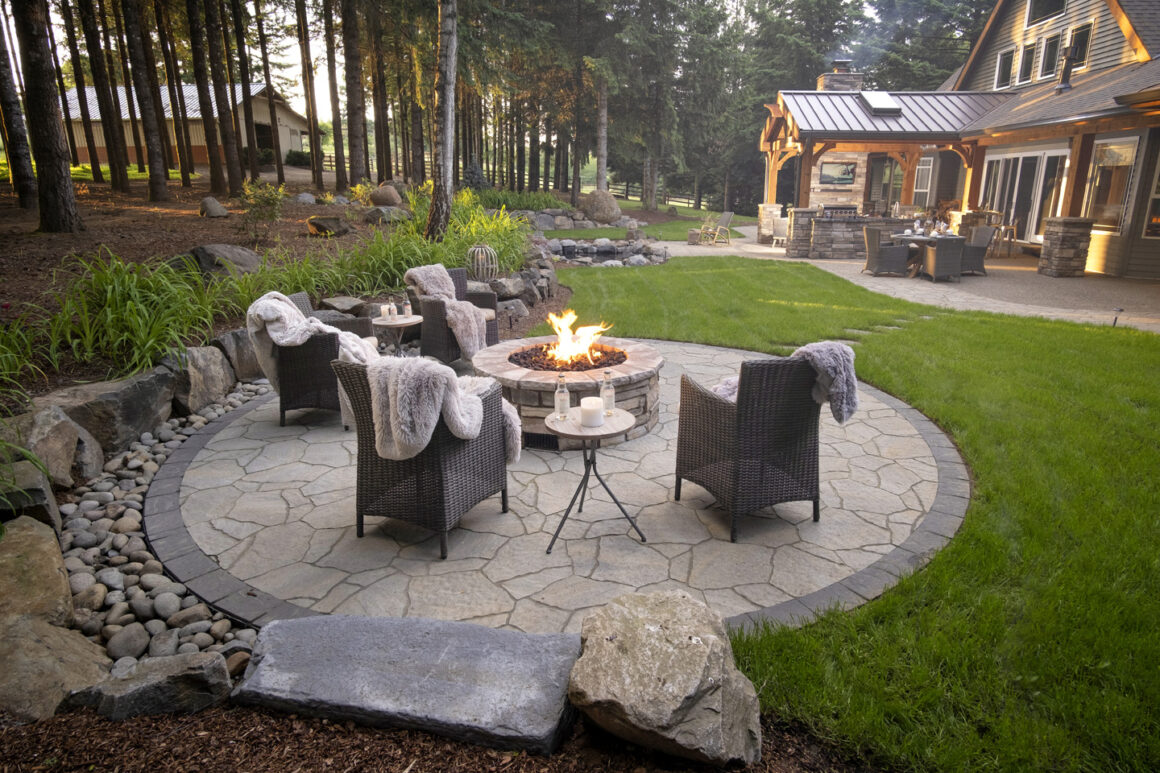 Elevate your backyard oasis with the addition of an outdoor kitchen. Renovate an area of your outdoor space to include a fully equipped kitchen complete with a grill, countertop space, sink, and storage. An outdoor kitchen not only allows you to prepare meals al fresco but also creates a focal point for socializing and entertaining. Choose durable materials that can withstand outdoor conditions and consider incorporating seating areas around the kitchen for a seamless dining experience. Whether you're hosting a barbecue or simply enjoying a family meal, an outdoor kitchen enhances the functionality and charm of your backyard.
4. Cozy Fire Pit Retreat
A fire pit adds warmth and ambiance to your backyard oasis, making it an ideal spot for relaxation and gathering. Renovate an area to accommodate a fire pit, whether it's a built-in design or a portable unit. Surround the fire pit with comfortable seating options like outdoor sofas, chairs, or built-in benches. Arrange the seating to encourage conversation and connection. A fire pit creates a cozy atmosphere that invites you to unwind with loved ones, share stories, and create lasting memories under the stars.
5. Relaxation and Spa Zone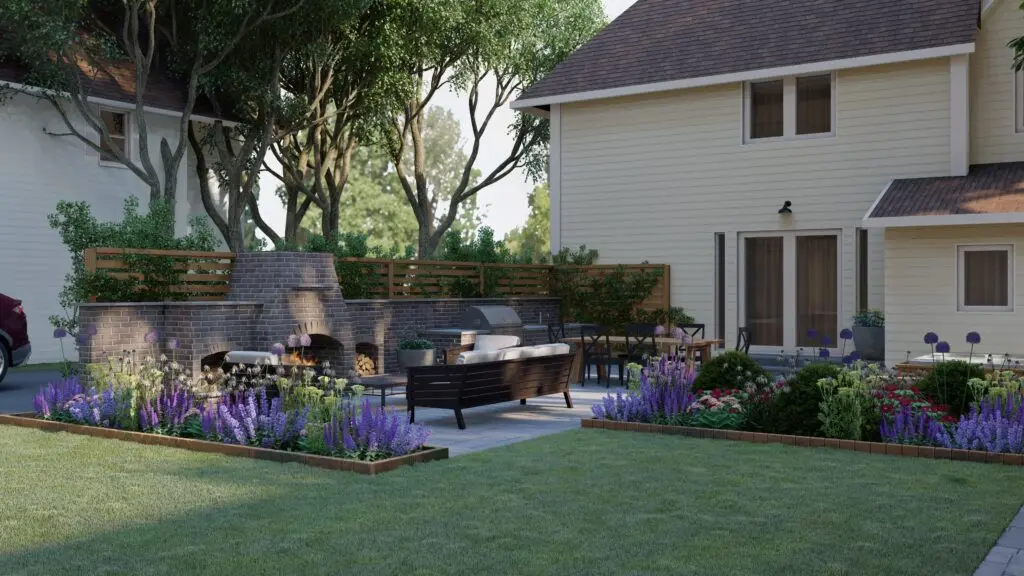 Transform a corner of your backyard into a relaxation and spa zone where you can rejuvenate and unwind. Consider renovating to include features like a hot tub, a sauna, or even a hammock area. Add comfortable loungers or daybeds for sunbathing and reading. Incorporate privacy screens, lush vegetation, and decorative elements that create a serene and secluded retreat. This zone provides a peaceful escape where you can de-stress, recharge, and immerse yourself in the natural beauty of your backyard.
6. Outdoor Entertainment Haven
If you love entertaining, consider renovating your outdoor space to become an entertainment haven. Install a projection screen or outdoor television for movie nights under the stars. Create a lounge area with cozy seating and accent lighting for a comfortable ambiance. Incorporate a bar or beverage station where guests can enjoy drinks and refreshments. Renovate your outdoor space with a built-in sound system to set the mood with music. An outdoor entertainment haven ensures that your gatherings are memorable, enjoyable, and filled with laughter.
Making the Most of Your Backyard
Renovating your outdoor space is an exciting opportunity to transform your backyard into a stunning oasis that aligns with your preferences and enhances your lifestyle. From landscape transformations and thoughtfully designed patios to outdoor kitchens, fire pit retreats, relaxation zones, and entertainment havens, the possibilities are endless. Home renovations for your backyard allow you to create a space that reflects your personality, offers a sanctuary of relaxation, and becomes a haven for cherished moments with family and friends. By crafting a stunning backyard oasis, you not only elevate your living experience but also add value to your home and create an inviting environment that truly feels like an extension of your indoor spaces.