Looking to spruce up your home but don't have the budget for a major renovation? Don't worry! We've got you covered with our top tips for giving your interior an instant refresh without breaking the bank. Follow along as we share easy decorating hacks that will help you create your dream home.
Basic Home Decorating Tips
No matter how big or small your budget, there are always ways to give your home a stylish and inviting look without having to spend a fortune. Whether it's a quick refresh or a complete makeover, try these basic home decorating tips for freshening up your space without breaking the bank.
Color. Color is an affordable way to freshen up any room in the home without too much effort. Select either one wall in each room, or all walls in the entire space and paint using vibrant colors such as yellow, teal, pink, and navy blue for an eye-catching effect.
Furniture Arrangement. Rearrange the furniture in any of your living areas by moving couches away from the walls and closer together or trying different configurations of chairs and tables to create new seating areas. This can bring a whole new look that instantly brightens up an area without spending any money at all.
Accents & Accessories. Introduce some vibrant accent pieces such as patterned cushions, colored throws over furniture pieces, bold artwork on walls, Beaded Decor, and stylish lamps on side tables – these simple add-ons can help tie together other basic elements of your decor scheme while improving the overall ambiance of spaces in your home at the same time.
Lighting Solutions. Consider more energy-efficient lighting options such as LED bulbs which last longer than previous technology while providing bright illumination throughout indoor spaces with minimal effort needed on the part of homeowners who install them.
Storage Solutions. Free up extra storage space by reorganizing existing items into storage containers or bins and utilizing corner shelves eliminating visible clutter from both interiors and exteriors simultaneously for added style value that increases visual appeal inside as well as out!
Reusing and Repurposing Items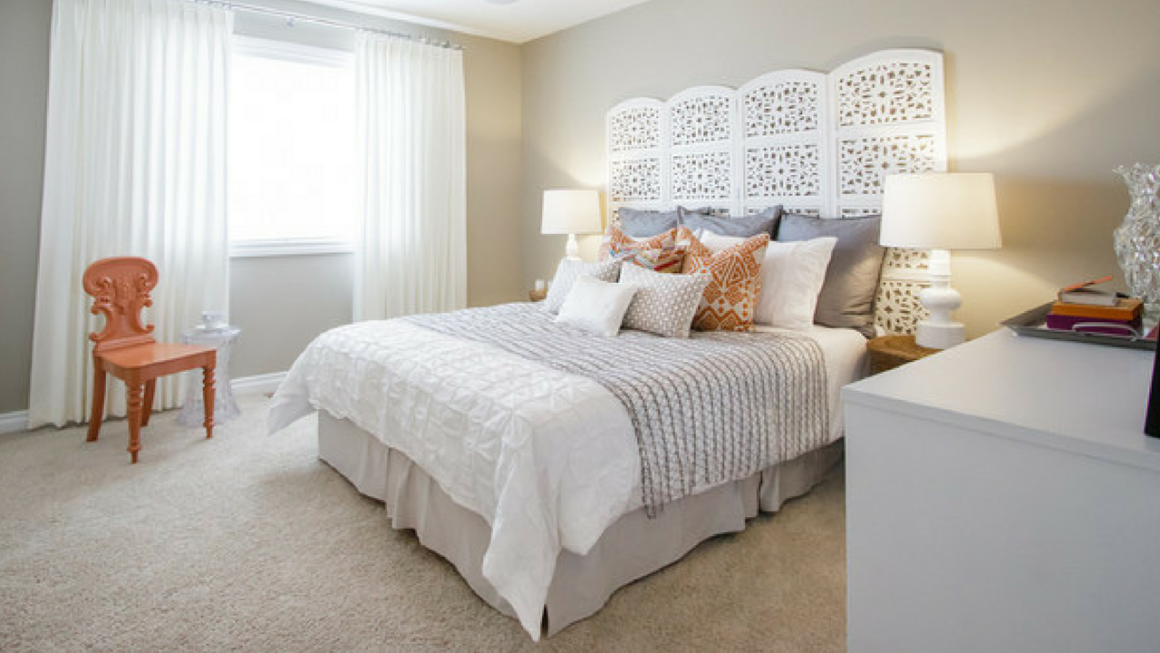 Reusing and repurposing items is a great way to breathe new life into your home without breaking the bank. With a little creativity and elbow grease, you can turn an old piece of furniture into something fresh and modern. You could also give castoff items a second life by using them as a unique item in your home decor.
For example, an old door can be removed from its frame and used as an interesting room divider or headboard. You could also reuse smaller items such as light fixtures, shelves, bird cages, picture frames, and regular frame toys – even old teacups can be made into flowerpots! Many people have transformed furniture pieces such as dressers or cupboards from dull to delightful by painting them bright colors or giving them patterned wallpapers. Other reuse ideas include utilizing old jars for candles, fabric scraps as table runners or wall hangings, and recycled glass bottles for vases.
DIY Decorating Ideas
DIY decorating can be a great way to refresh the look of your home at a fraction of the cost of bringing in professionals. From upcycling furniture and re-purposing décor to creating bold accent walls, there is no shortage of clever projects that you can do yourself. Here are some tips and tricks to get you started on your DIY decorating journey.
Improving existing features: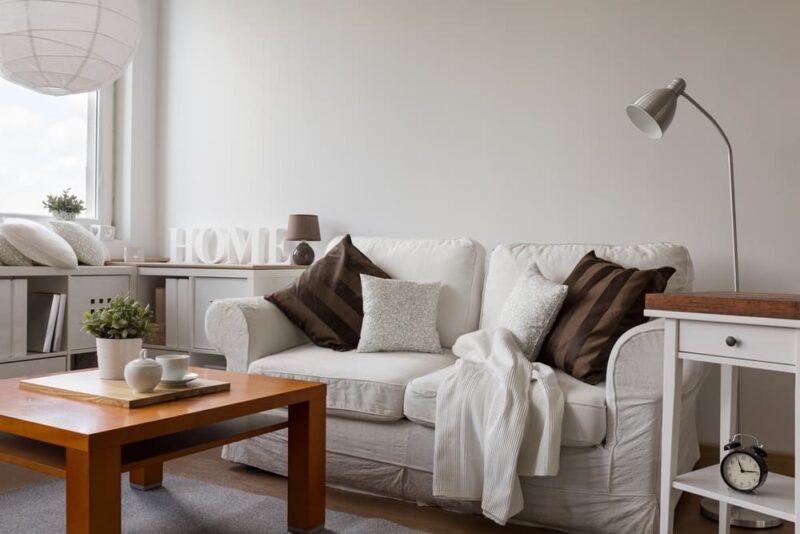 With just a little bit of effort, you can improve the existing features of your home without purchasing new items. For example, simply rearranging your furniture or investing in slipcovers can breathe new life into your living room without breaking the bank. Painting is another great option for sprucing up an old, drab room easy neutral colors like beige and eggshell work well in most spaces.
Upcycling:
Instead of always buying something brand new for each project, consider giving old items a new life by upcycling them into something different and unique! With a few coats of paint or some creative re-purposing, you can turn trash into treasure – for example, an old dresser could easily become a chic sideboard with some distressed touches or even an outdoor covered porch swing from an antique bed frame!
Create contrast:
To create interest in any room without having to spend too much money on wall hangings or more complex pieces, consider how contrast works to draw attention. This contrasts refers not only to tonal differences (like white vs black), but also texture (like light woods against dark metals), scale (large pieces next to small ones), and shapes (definitive rectangles mixed with organic rounded shapes). Use these elements as inspiration when deciding how best to arrange your furnishings and decorations.
Accent walls:
One cost-effective way to instantly add texture and visual interest to any room is by incorporating accent walls! A relatively simple feature that acts as the focal point when someone enters the space, an accent wall does not have to consist exclusively of wallpaper or tiles – even painted wood panels can add subtle depth and contrast that enlivens any area quickly. Plus, it's a great way to experiment with bold colors if you're nervous about painting all four walls in one color that might be too intense!
Shopping Smartly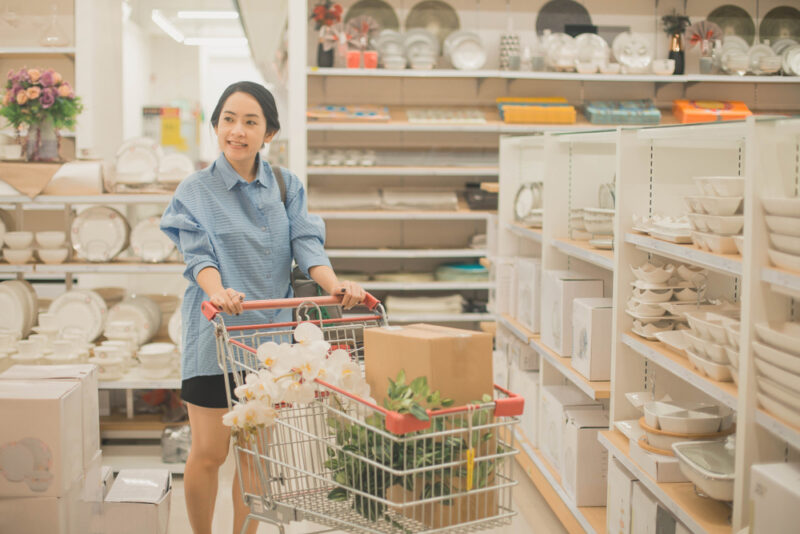 When shopping for home decor, it's important to do some research and know where to look for the best deals. There are many stores that offer discount home decor, but the most reliable places for finding low-priced items are often online. Shopping online can help you save money and find unique pieces of home decor that won't require too much of your budget.
When looking at products online, always compare prices between websites, and don't forget to keep an eye out for discounts and sales events. Make sure to read the reviews on the product before purchasing so you will be certain of its quality. Alongside this, consider using a price comparison website, since it can give you a quick overview of different prices from different sellers.
Conclusion
Your home should make you happy. A little sprucing up can go a long way towards welcoming you home and creating a warm and inviting atmosphere. With the right combination of colors, textures, and lighting, your home will be stylish and comfortable whether you're entertaining guests or simply enjoying the view of your own backyard.