Do you want to breathe new life into your space without breaking the bank? With a little creativity and the right home remodel ideas, you can maximize your living space while adding both value and functionality. Let's explore the possibilities.
Assessing Your Current Space
The first step in maximizing your home's potential for a renovation that adds value and functionality is to assess your current space. Before starting Home remodeling, it's essential to consider several factors, including evaluating your family's needs and lifestyle, identifying areas of your home that require improvement, considering the layout of your home and how it fits your needs, determining your budget and timeframe, and consulting with a professional designer or contractor.
Identifying Your Needs and Goals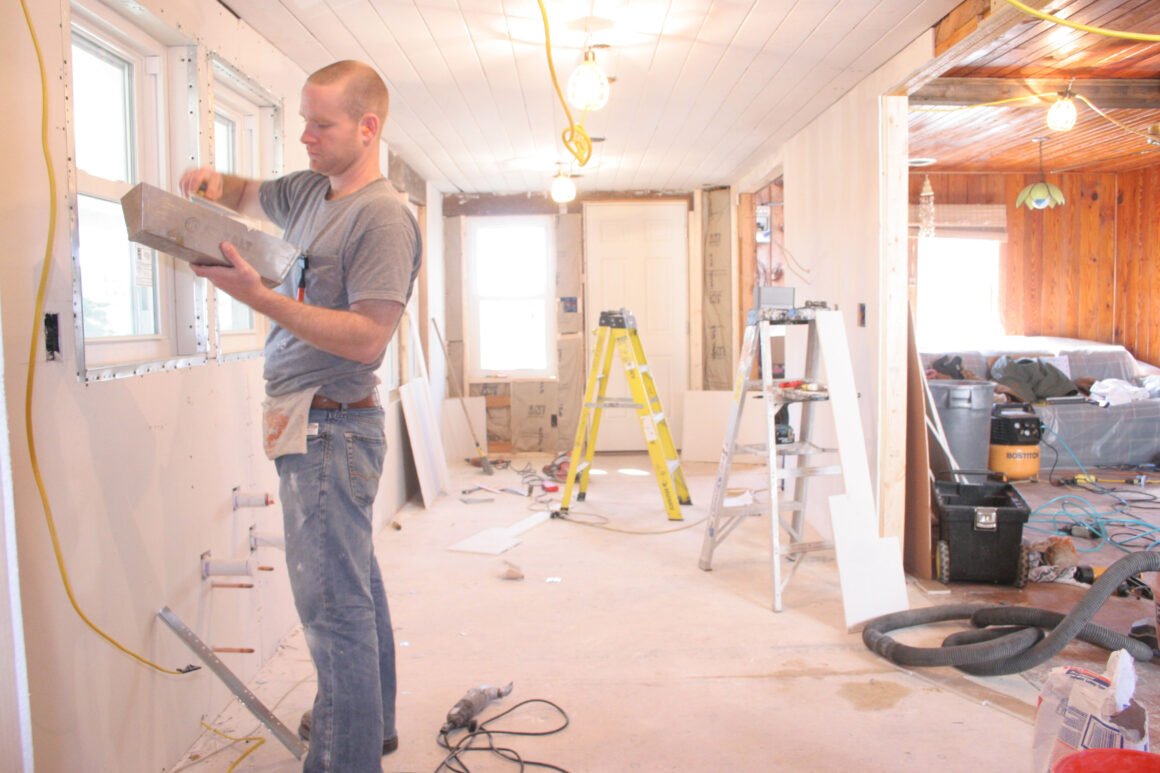 To maximize the space of your home remodel project and ensure that your investment adds value and functionality to your living area, it's crucial to identify your needs and goals. Here are some important factors to consider when identifying your needs and goals for your home remodel project:
Determine how you want to use the space: Consider your lifestyle and what activities you and your family do in the space. This will help you identify your specific needs and what features you may want to include in your remodel.
Identify any problem areas: Take note of any areas in your home that need fixing or improvement. This can include things like outdated fixtures, poor lighting, or lack of storage.
Decide on a budget: Set a realistic budget that aligns with your needs and goals. Consider factors such as the size of the area, materials, and labor costs.
Research and brainstorm design ideas: Look for inspiration online, in magazines, or consult with a professional designer to brainstorm ideas for design and layout that will optimize the area and align with your needs and goals.
Prioritize changes: Consider the changes that will have the most impact on your daily living and add the most value to your home. Prioritizing these changes can help you make the most of your budget and ensure that you achieve your goals.
Maximizing Storage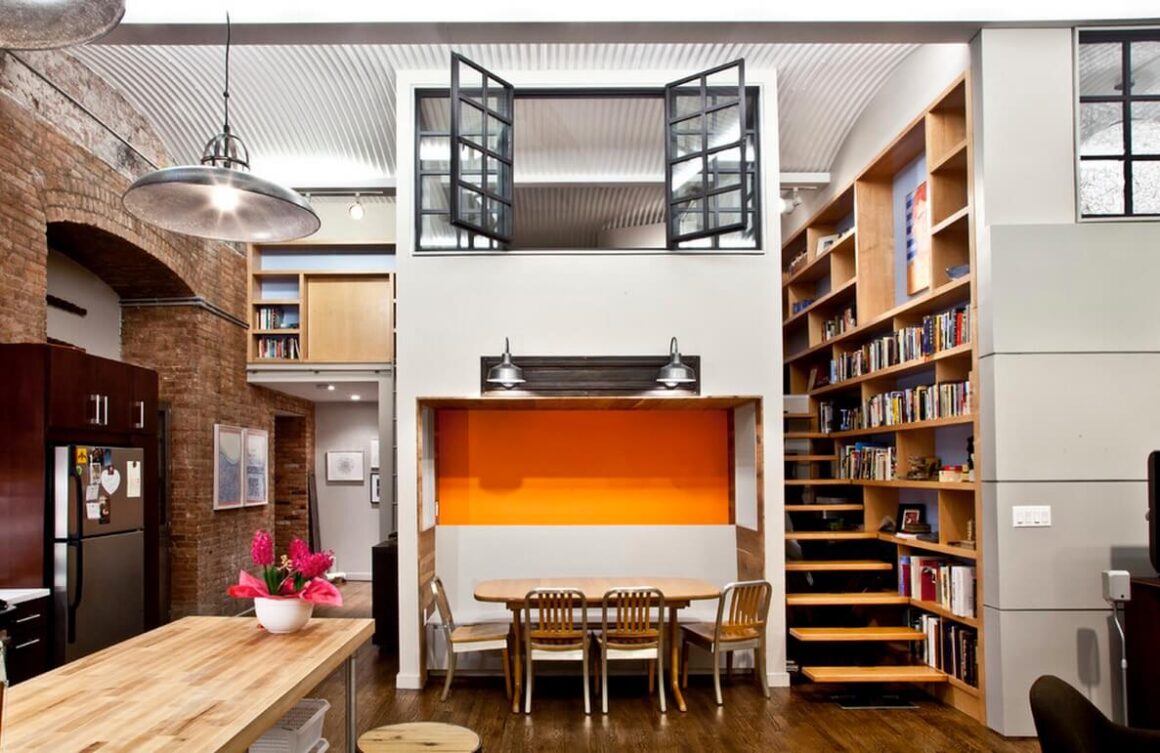 When it comes to home remodeling that adds both value and functionality to your living space, maximizing storage is a crucial element. Here are some helpful tips to make the most out of your home storage:
Add built-in shelves: Built-in shelves can make a significant difference in increasing the storage space for your books, decorations, and other everyday items. They can be customized to fit the dimensions of your living area and can be added to areas such as your living room, bedroom, or home office.
Install cabinets: Cabinets can be added to many areas of your living space, such as your kitchen, bathroom, or living room, to improve storage. They are versatile, and functional, and can be designed to match your decor.
Utilize the area under your stairs: Often overlooked, the space under your stairs can be renovated into a storage area with customized shelves, drawers, or even a closet. This can be used to store seasonal items, and shoes, or even as a wine cellar.
Add storage to your entryway: Adding hooks, a shoe rack, or even a bench with hidden storage inside can maximize the space in your entryway and provide a more organized area for coats and shoes. This can help keep your home tidy and clutter-free.
Updating Fixtures and Finishes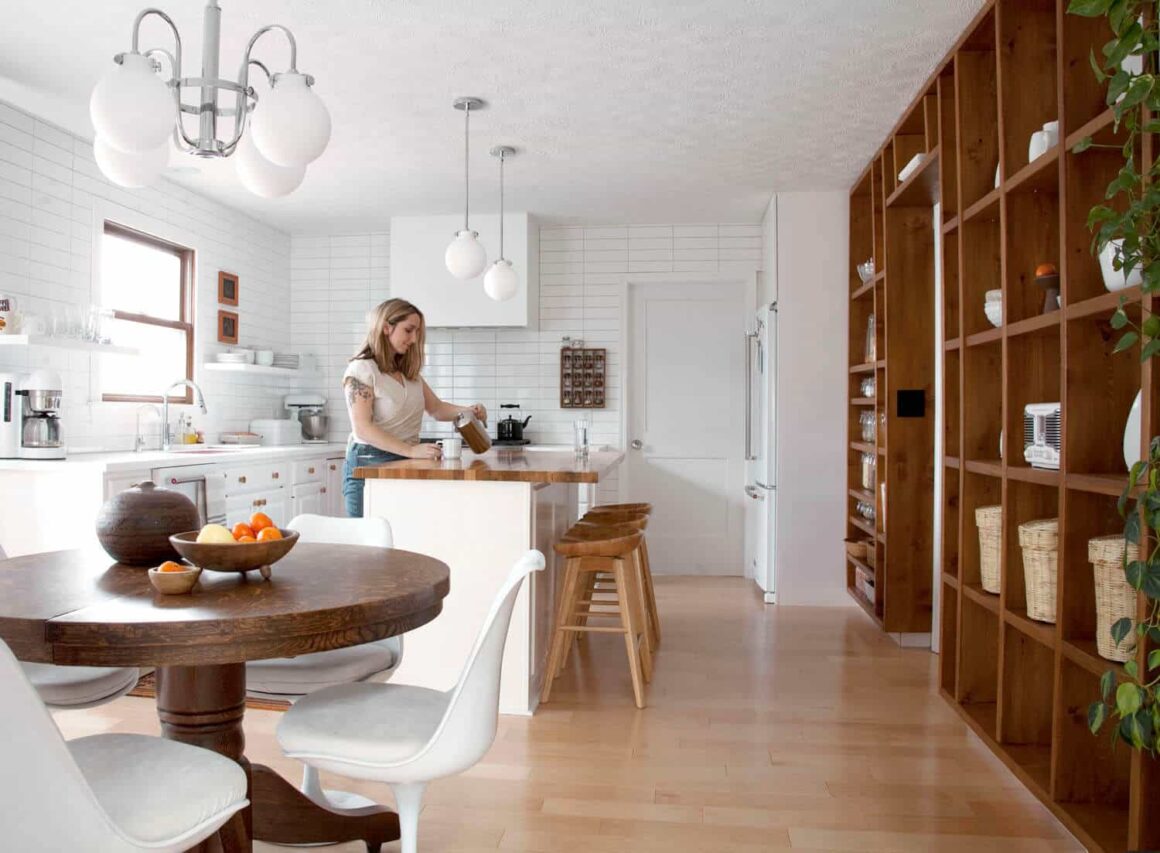 Updating your home's fixtures and finishes is a fantastic way to maximize space, add value, and improve functionality through remodeling.
In the kitchen, you can replace outdated cabinet hardware with modern fixtures for a fresh look. You can also install new countertops and backsplashes to add durability and style or upgrade to energy-efficient appliances for cost savings and improved functionality.
For the bathroom, replacing old faucets and showerheads with water-saving options can lower your utility bills. Installing new lighting fixtures can add brightness and ambiance while adding new tiles or a fresh coat of paint can refresh the look of the space.
In the living room, you can install built-in storage units to keep the area organized and maximize functionality. You can also replace outdated light fixtures with modern designs to add ambiance and style or install energy-efficient windows and doors to improve insulation and save on energy costs.
Upgrading your home's fixtures and finishes is an easy and cost-effective way to improve your overall living space, add value to your home, and create a more functional and efficient environment. Consider consulting with a professional contractor or designer to help you achieve your remodeling goals and make the most out of your space. With the right fixtures and finishes, you can transform your home into a more comfortable and enjoyable living space.
Creating Additional Living Spaces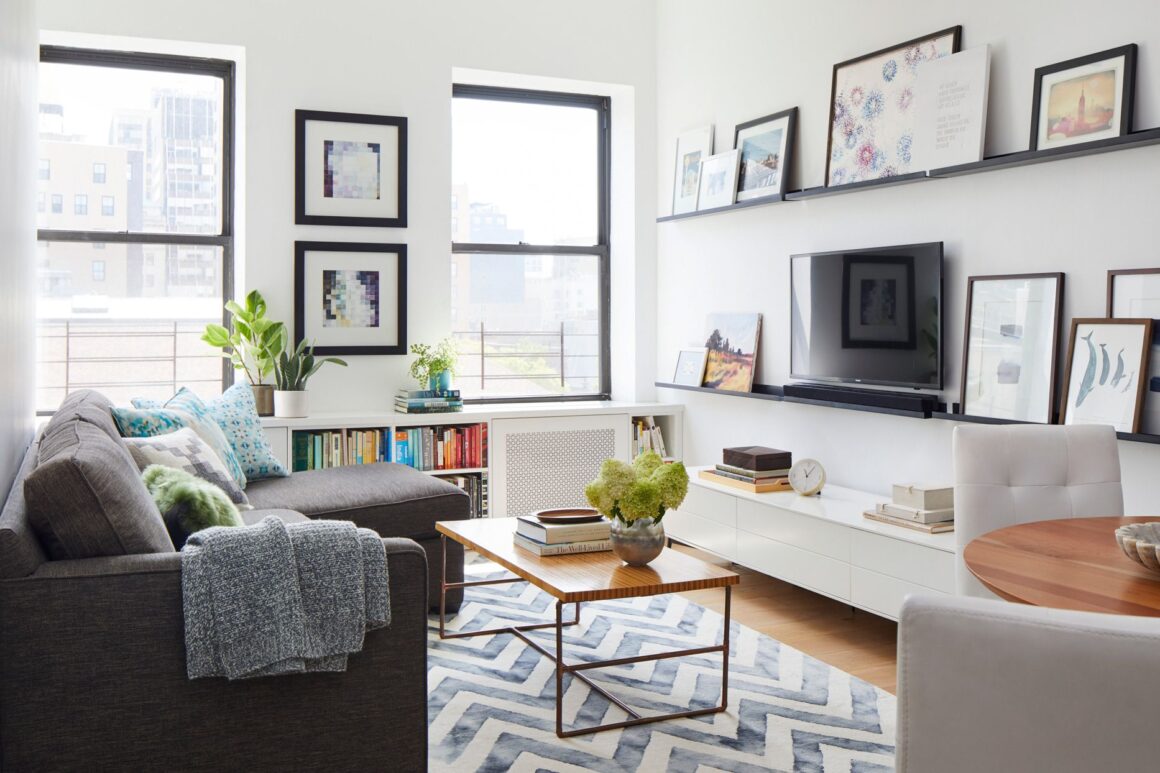 Creating additional living spaces in your home is a fantastic way to optimize space and boost your property's value. Explore these top home remodeling ideas that enhance functionality and practicality in your living space:
Transform Your Attic: Converting your attic into a usable area increases practicality and adds value to your home. Incorporate dormers, skylights, and proper insulation to make the space bright, airy, and comfortable.
Upgrade Your Basement: Turn an unfinished basement into an extra living space, like a family room, entertainment area, or guest suite, by installing drywall, insulation, flooring, and lighting.
Consider a Bump-out Addition: Expand your existing living area with a small bump-out addition, gaining valuable square footage without the expense of a full-scale addition.
Repurpose Your Garage: Convert your garage into a home office or gym by adding insulation, drywall, heating, and cooling systems.
Enhance Your Outdoor Living Spaces: Boost functionality and value by creating an inviting outdoor entertainment space, such as an outdoor kitchen, patio, or deck. Design the space to suit your budget, from simple to extravagant.
Conclusion
Home remodeling can be a great way to add value and functionality to your home. Whether you're looking for something simple like rearranging furniture or something more involved such as adding an extra room, there are plenty of options available that can help make the most of your space. It's important to take into account both the cost and potential return on investment when it comes to any home improvement project. By carefully considering all of these factors, you can ensure that your remodel will be worth it in the long run!