Kitchen extension is a very common type of home renovation, so you can imagine that many people will have questions about what it entails and what they need to consider. You might be wondering what the benefits of a kitchen extension are and whether it's right for your home. After all, it can be a lot of work, and you don't want to take on a project that won't benefit you. Luckily, we've outlined everything you need to know about kitchen extension below, so you can make an informed decision.
For information about how to budget, plan and design a new kitchen visit knowandinvest.com.
What is a Kitchen Extension?
In the existing UK properties, kitchens are usually small. A kitchen extension project is among the popular ways to gain more space for dining as well as preparing food, achieving a more sociable arrangement. Extra space can be used for a wide variety of purposes such as dining, socialising, playing and more.
What are the Benefits of a Kitchen Extension?
A kitchen extension can offer a number of benefits to your home. When you extend your kitchen, you'll often get a lot more space. Additionally, the house will be more efficient and the layout will make it easier for you to cook and entertain family and friends. A kitchen extension is also an excellent way to increase the value of your property.
When Should You Have a Kitchen Extension?
Kitchen extension is a good idea if you want more space in your kitchen, or if you want to change the layout of your kitchen. For example, say you have a laundry room on one side of the kitchen, and it's not working for you. You might want to consider switching the location of those two rooms. Or, say you want more cupboard space but don't have enough room in your current kitchen design. You could look into getting an addition to your kitchen walls or building over your existing kitchen.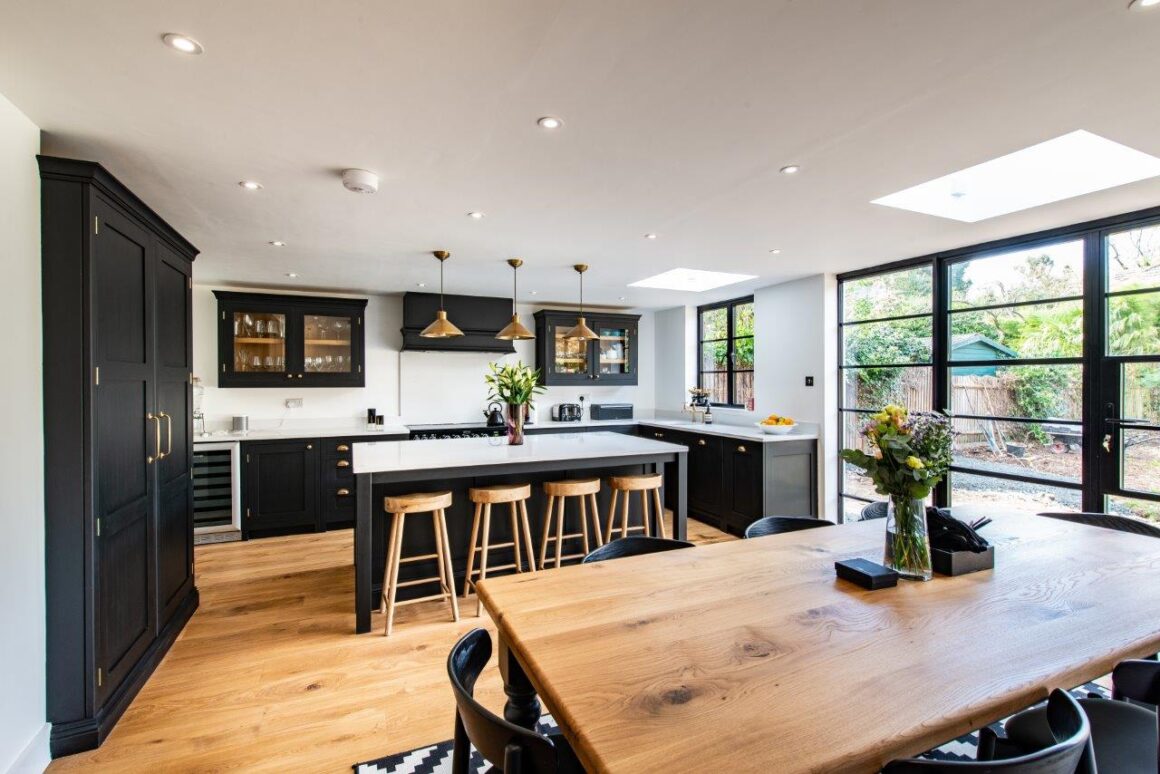 Here are some benefits to having a kitchen extension that might be worth it for you:
-You can change the layout of your current kitchen.
-You can have a lot more storage space.
-You can create more countertop space.
-You can create a larger eating area.
-You can have a new living area.
-You can have more natural light with a skylight.
What You Can Add to a Kitchen Extension
Exactly what you can add to a kitchen extension depends on a few factors including the size of your original kitchen. On average, most kitchens are extended by 3.2m and get an extra 15-20% of space. This means that you'll have more room in the kitchen for appliances, storage, or workspace.
How to Find a Kitchen Extension Professional
The first thing you need to do is find a kitchen extension professional. You'll be dealing with many different professionals during the course of this project, so it's important to find someone who is qualified and experienced in all aspects of the installation.
You can start by asking friends and family for recommendations. But if you don't know anyone personally, you can search online for specialists in your area. Either way, be sure to find someone who will work within your budget and has experience with the type of work you'll need done.
Types of kitchen extensions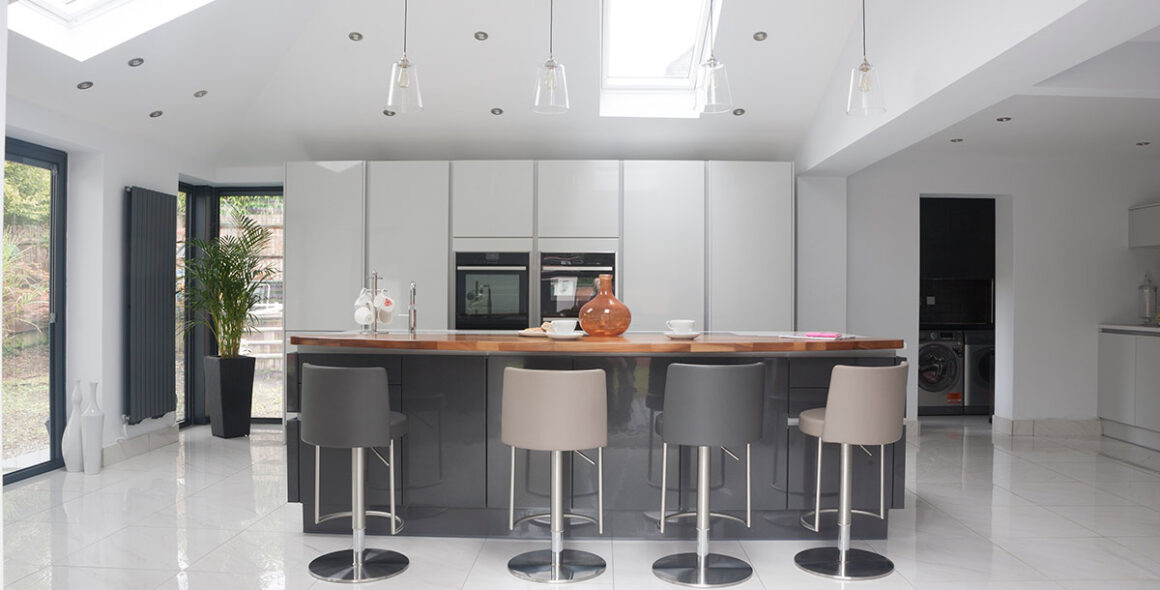 Some of the popular kitchen extension types are:
Rear Extension
Wrap around extension
Side return extension
Side and Rear Extension
How much does a Kitchen Extension Cost?
The cost of a kitchen extension will vary a lot depending on what you need and how complicated it is. Costs may vary between £20,000 to £120,000 for the UK homes.
A kitchen extension might sound like a dream come true, but you should carefully consider your budget for the project before you take the first steps.
Conclusion
Kitchen extensions can be perfect to add space to your kitchen without tearing down all the walls and renovating the entire space. It can also be a useful to add new or updated appliances to your kitchen. In this post, we've covered the benefits and some of the best practices for kitchen extensions — from what they are, to when you should have one built and what you can add, to how to find a professional for the job. We hope you've found this post informative and helpful!