It's likely that the only outdoor space you have access to if you live in a high rise flat or apartment is a balcony or some roof space. More and more contractors have now started  including balconies as a selling point of flats because homeowners and tenants want outside space. The question then becomes: How can I create a distinctive and tranquil outdoor place on my roof terrace or balcony. The installation of artificial grass on your roof terrace or balcony can make your property look like it has its own garden. Putting synthetic grass on balconies is growing in popularity since it is simple to install and feels sumptuous underfoot. The fake grass on your balcony will provide you with an area ideal for outdoor eating, meeting with friends, or when it's hot and sunny doing some sunbathing.
Why Select Synthetic Turf for a Roof Terrace or Balcony
After a long day at work, many individuals enjoy unwinding in their garden. For those who reside in, flats, houses and apartments with no outdoor space, this is not quite as simple. We do have a solution, though, if you have a roof patio or balcony. Even if you reside in the city centre, installing artificial turf on your roof terrace or balcony will provide you that dreamed of green space.
Artificial turf, which is simple to maintain and install, will give your balcony a spotless appearance that will improve the overall aesthetic of your residence. Artificial grass is entirely suitable for balconies and roof terraces while natural grass is not for a variety of reasons.
Your balcony can be made more appealing and functional with little to no work as your synthetic turf will only need a fast wash and brush up and drains really well. Potted plants can be added to your balcony to give it a more finished appearance and to create the illusion of a genuine garden. Therefore, our fake grass can transform your roof terrace or balcony into the perfect setting if you're seeking for a distinctive location to unwind at the end of a working day or for somewhere to have an outside supper with friends.
What Advantages Does Artificial Grass for Balconies Offer?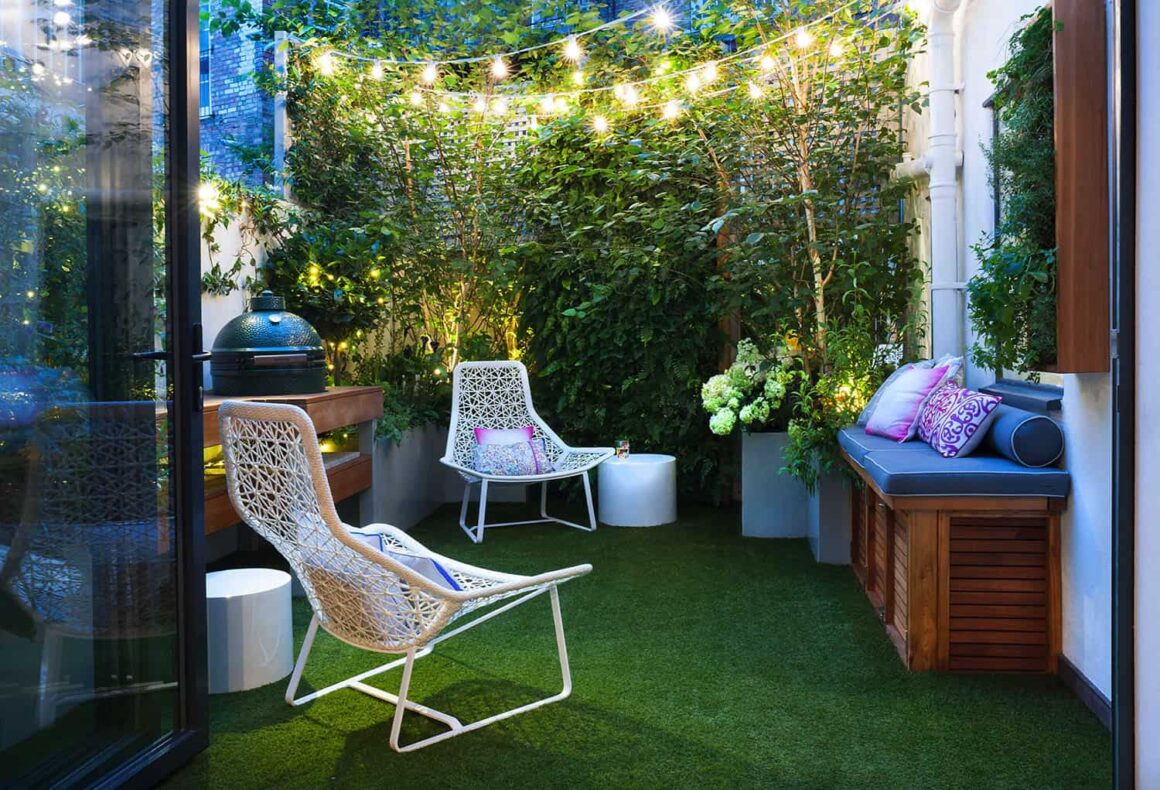 Aside from making your balcony look much more lovely, artificial grass has a lot of additional advantages. Artificial grass not only has the same aesthetic appeal as genuine grass in the summer, but it also maintains that appearance throughout the winter. By doing this, you can guarantee that your balcony will always feel like summer, no matter the conditions.
Since artificial grass doesn't need to be watered, mowed, or fertilised like genuine grass does, it requires very little or no upkeep. Our artificial grass is pet friendly since it is hygienic, simple to clean, and unaffected by urine. It can be kept looking tidy and neat by giving it a short brush.
Artificial grass now resembles natural grass as a result of the aesthetic advancements made over time. Nowadays, artificial grass generally resembles and feels like genuine grass in most situations.
Since artificial grass is cushioned and soft, the entire family may enjoy your balcony or roof patio together. Our fake grass is also long-lasting, so with very little upkeep, you may enjoy a lovely, usable outdoor space for many years to come.
Artificial Grass is Ideal for Roof Terraces and Balconies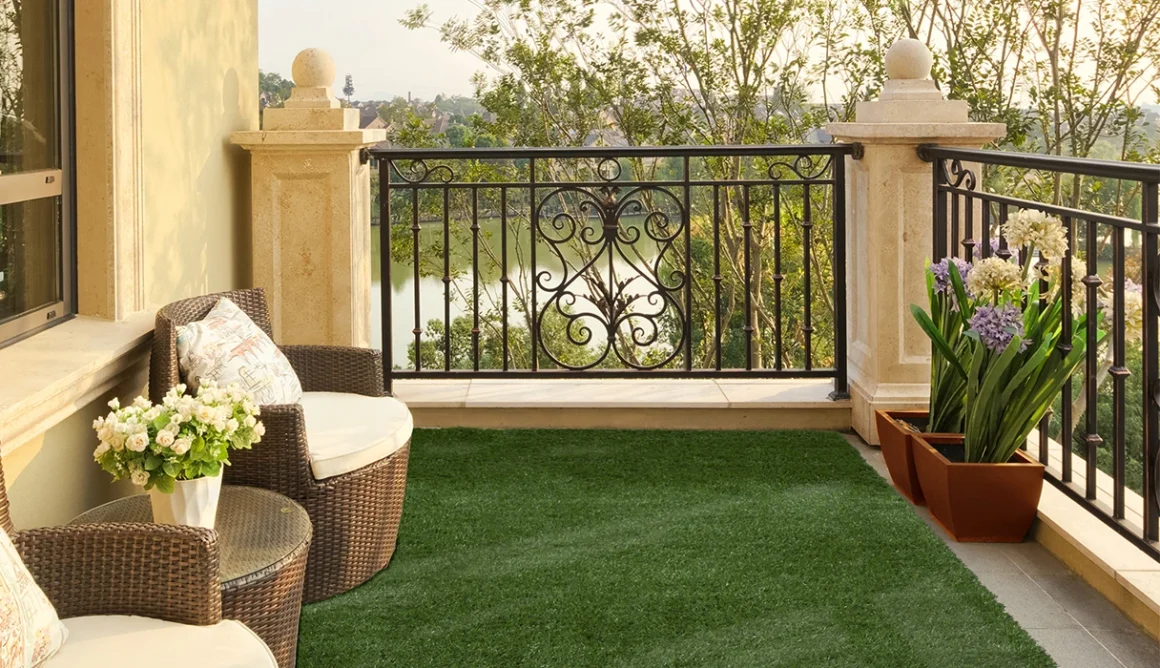 A shorter pile is the finest choice when it comes to artificial grass for a balcony or rooftop terrace. Since the artificial grass on your balcony would typically be seen from above, creating a sense of depth is less crucial in this scenario. People are unable to discern between various grass densities when seen in this way.
Because lengthier grass heaps are more expensive, choosing one would be considered a false economy as you wouldn't receive the whole benefit of it. Choosing artificial grass for your balcony should prioritise pile density over length.
Therefore, artificial grass is the best option if you want to make your roof terrace or balcony a more pleasant and usable environment for the entire family.