There's something enchanting about the idea of a cozy outdoor nook, a place where you can escape the hustle and bustle of everyday life and unwind in the embrace of nature. Hammocks, swing chairs, hanging seats and other patio furniture can provide the perfect solution to bring this dream to life.
Explore the world of creating a cozy outdoor nook using these delightful and relaxing elements.
The Allure of Outdoor Nooks
Outdoor nooks are not only charming but also serve as serene retreats. They offer an opportunity to connect with nature, read a book, enjoy a cup of tea, or simply daydream while swaying gently in the breeze. Creating such a space in your backyard, on a balcony, or even in a cozy corner of your garden can transform your outdoor experience.
Hammocks: A Timeless Classic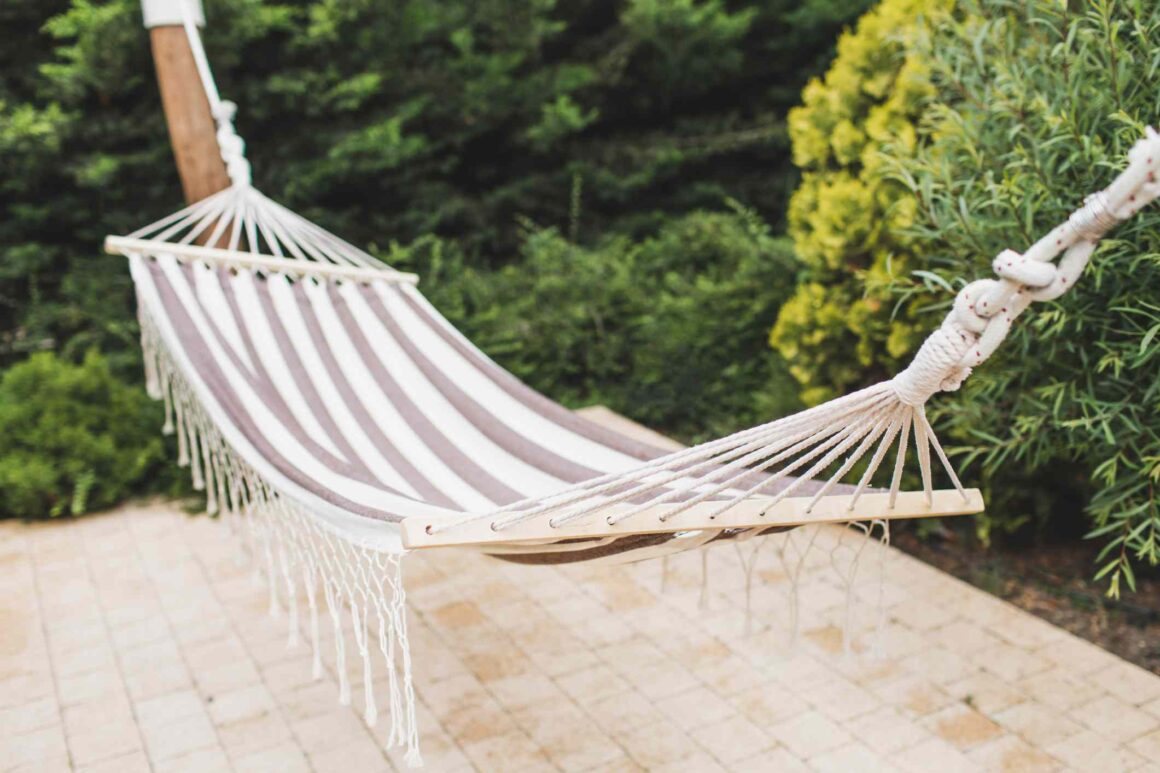 Hammocks are the epitome of relaxation. Suspended between two sturdy points, they cradle you in a gentle sway, providing the perfect environment for rest and rejuvenation. Here are some tips for incorporating hammocks into your outdoor nook:
Choose the Right Location: Find two sturdy points to hang your hammock, such as trees, posts, or a hammock stand. Ensure that the distance between the points is appropriate for your hammock's length.
Select the Perfect Hammock: Hammocks come in various styles and materials, from traditional woven designs to modern, weather-resistant fabrics. Consider the aesthetics, durability, and comfort of the hammock when making your choice.
Accessorize: Enhance the comfort of your hammock with pillows, blankets, and even a small side table for holding books or drinks.
Shade and Privacy: Consider adding a shade sail, umbrella, or pergola above your hammock to protect against harsh sunlight. For added privacy, surround your nook with climbing plants or decorative screens.
Maintenance: Keep your hammock clean and well-maintained to ensure its longevity. Store it indoors during inclement weather, or use a hammock cover.
Swing Chairs: Modern Comfort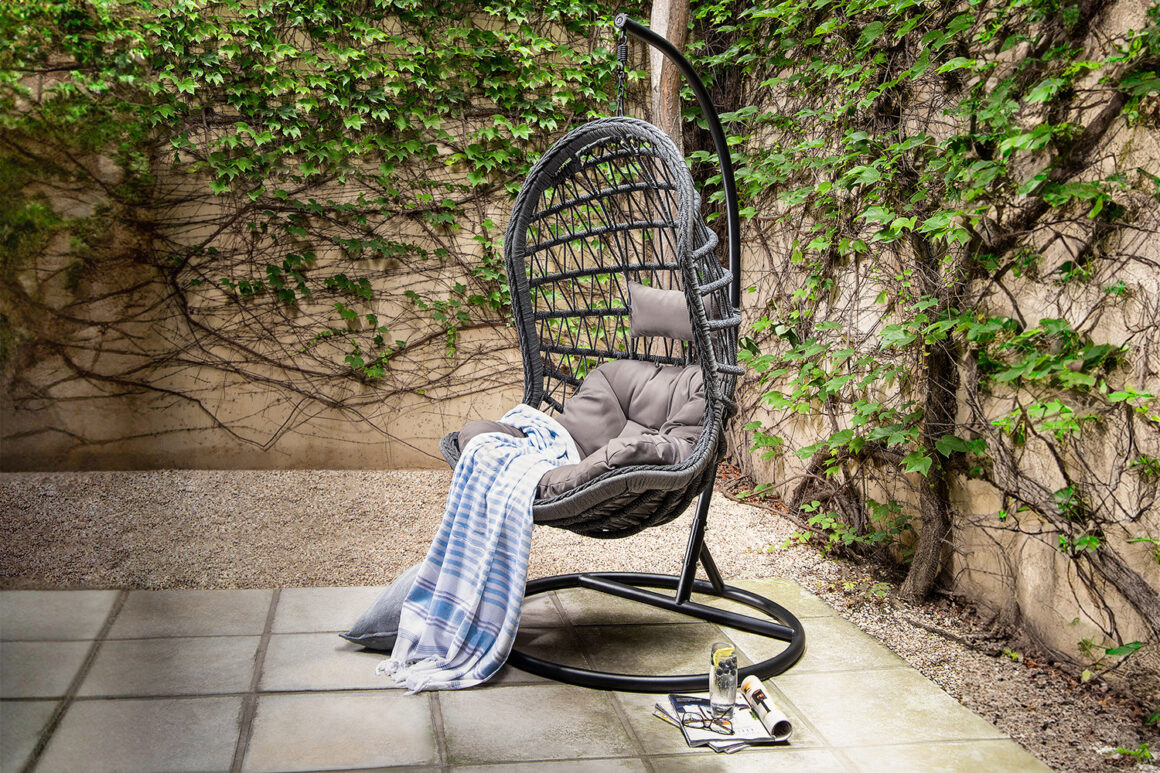 Swing chairs are a piece of patio furniture that offers a contemporary twist on the traditional hammock. These suspended seats provide a cozy and stylish way to relax outdoors. Here's how to incorporate swing chairs into your outdoor nook:
Select a Sturdy Support: Like hammocks, swing chairs require secure anchoring points. Ensure that the ceiling or supporting structure can bear the weight of the swing and occupant.
Choose the Right Style: Swing chairs come in various designs, from egg-shaped to sleek and minimalist. Consider the aesthetics and comfort of the chair, as well as its compatibility with your outdoor space.
Cushions and Throws: Enhance the comfort and coziness of your swing chair with plush cushions, throws, and seat pads. Opt for weather-resistant materials for outdoor use.
Create a Cozy Corner: Dedicate a corner of your patio, balcony, or garden to your swing chair. Surround it with potted plants, hanging lanterns, and wind chimes to create an inviting ambiance.
Cover and Maintenance: Protect your swing chair from the elements with a cover when not in use. Regularly check for signs of wear and tear and perform maintenance as needed.
Hanging Seats: Space-Saving Elegance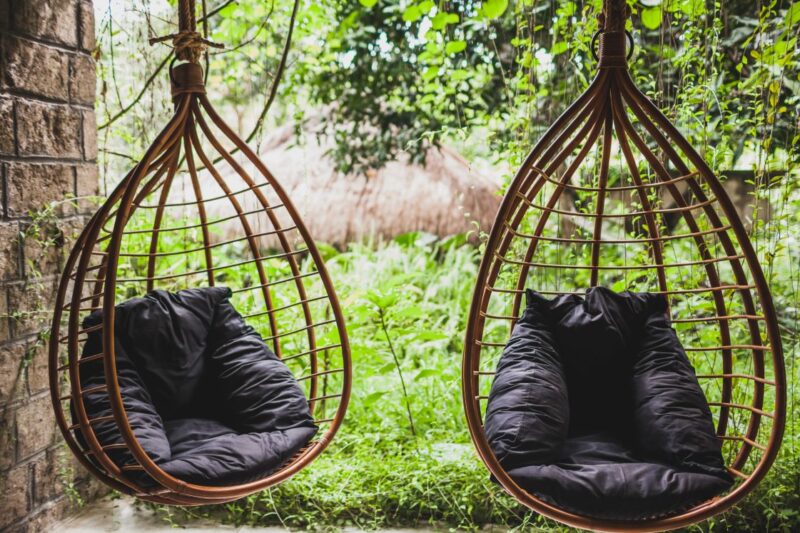 Hanging seats, also known as hanging pod chairs or cocoon chairs, offer a stylish and space-saving alternative to traditional seating. These enclosed seats provide a cocoon-like experience, perfect for relaxing and daydreaming. Here's how to incorporate hanging seats into your outdoor nook:
Find a Sturdy Anchor Point: Ensure you have a secure anchor point, such as a sturdy branch, beam, or ceiling hook, to hang your seat.
Select the Right Design: Hanging seats come in various shapes and sizes, from pods to tear-drop designs. Choose a design that complements your outdoor space and offers the level of coziness you desire.
Cushions and Throws: Add cushions, blankets, and throws to the hanging seat to make it comfortable and inviting. Consider using weather-resistant materials for outdoor durability.
Lighting: Illuminate your hanging seat nook with string lights, lanterns, or LED candles to create a warm and inviting atmosphere.
Surrounding Elements: Place your hanging seat within a well-curated outdoor space that includes plants, rugs, and decorative elements to enhance the overall ambiance.
Storage: When not in use, consider a storage solution to protect your hanging seat from the elements and prolong its lifespan.
Safety Considerations
Safety is paramount when creating an outdoor nook with hanging elements. Here are some essential safety considerations:
Weight Capacity: Ensure that all anchor points and supporting structures can handle the weight of the hanging element and the person using it.
Regular Inspection: Regularly inspect the hardware, ropes, or chains used to hang your element for signs of wear or damage.
Weather Protection: Protect your hanging elements from extreme weather conditions, especially strong winds and heavy rain, which can damage the material and affect safety.
Supervision: If children will be using the hanging element, provide supervision to ensure their safety.
Proper Installation: Follow manufacturer instructions and guidelines for the installation of hammocks, swing chairs, and hanging seats.
Conclusion
Creating a cozy outdoor nook with hammocks, swing chairs, or hanging seats can transform your outdoor space into a tranquil retreat. These elements provide an opportunity to relax, rejuvenate, and connect with nature right in your own backyard or on your balcony. By choosing the right style, location, and accessories, you can design an outdoor nook that invites comfort, serenity, and a touch of elegance into your outdoor living space.