An inviting entryway is important for your house because it sets the tone for the rest of your home. It is the first thing that guests see when they enter your home, so it is important to make a good impression. The rest of your home may be beautiful as well, but this is the spot that makes the first statement when guests come to call.
An inviting entryway can make your guests feel welcome and comfortable, and it can also reflect your personal style and taste. Additionally, a well-designed and inviting entryway can make your home feel more spacious and welcoming.
An inviting entryway is an important part of creating a comfortable and welcoming home. There are several things you can do to make the entryway of your home more inviting. Here are a few ideas to get you started:
Special barn doors: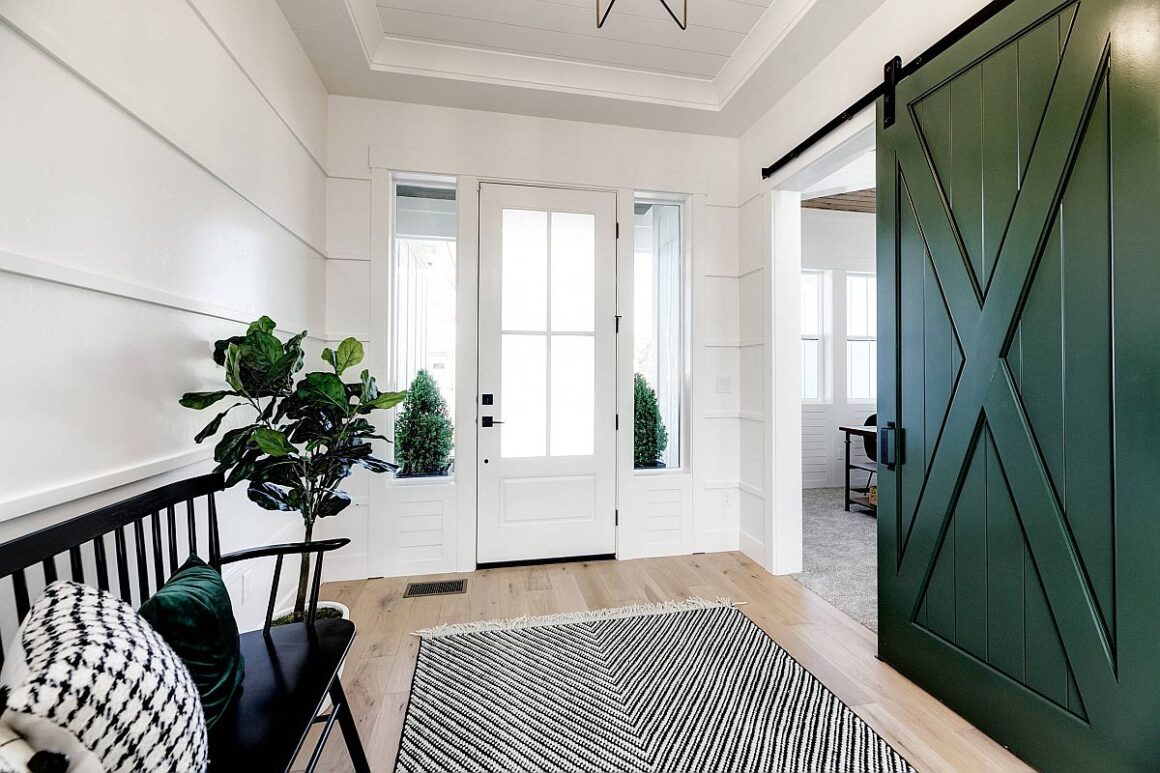 This is something that you do not see all that often. Adding barn doors to your entryway will be quite unique and you will for sure get many wows from your guests. Check this and fin where to buy a barn door.
Add some greenery:
A potted plant or a small tree can add life to your entryway and make it feel more welcoming. Keep it healthy and trimmed and it will look amazing as people come up to your front door to visit with you.
Use a colorful rug:
A rug is a great way to add color and texture to your entryway. Choose a rug that is colorful and inviting. There are so many rugs available in stores and online now. The colors and designs are endless.
Add a mirror:
Mirrors are great for making small spaces feel larger, and they can also be used to reflect light and create the illusion of more space. Secure the mirror somehow so the wind will not knock it over and break it.
Use lighting: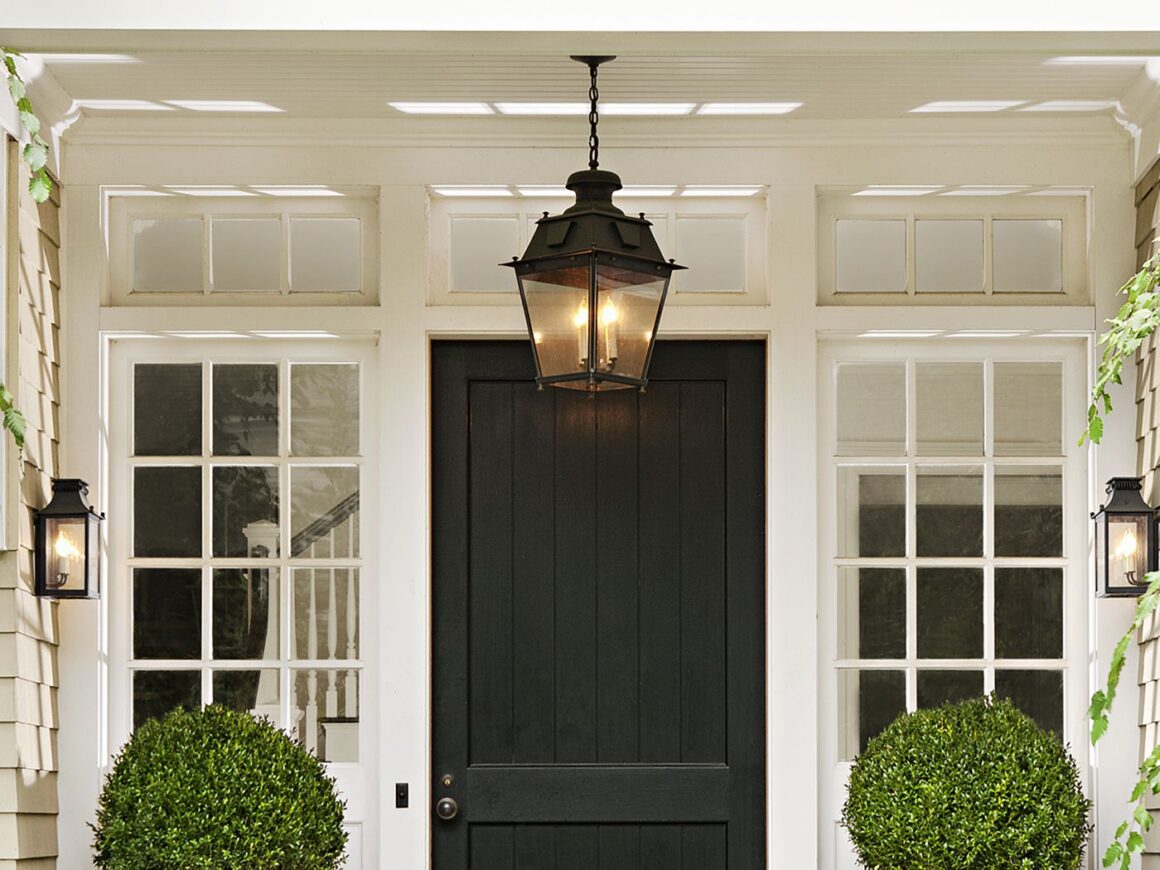 Good lighting is essential for creating a welcoming atmosphere. Consider adding a ceiling light or wall sconces to your entryway to make it feel brighter and more inviting. You want to have good lighting as people are going up and down your steps. You would not want them to fall.
Consider using solar lights too. Solar lights are a great option for porch lighting because they are energy-efficient and easy to install. You can use them to light pathways, steps, and other areas of your porch without having to worry about running electrical cords.
Dimmer switches are a great way to control the level of light on your porch. They allow you to adjust the light to suit the time of day and the activity taking place on your porch.
To add visual interest to your porch, consider using accent lighting. This can be done using string lights, lanterns, or other decorative light fixtures. Accent lighting can create a warm and inviting atmosphere on your porch. The key to good lighting on a porch is to use a variety of light sources and to consider the function and mood of the space. By following these tips, you can create a porch that is well-lit, inviting, and functional.
To create a well-lit porch, use a combination of lighting sources, such as ceiling lights, wall sconces, and table lamps. This will provide a variety of light levels and can help create a cozy and inviting atmosphere.
Add a bench or a seating area: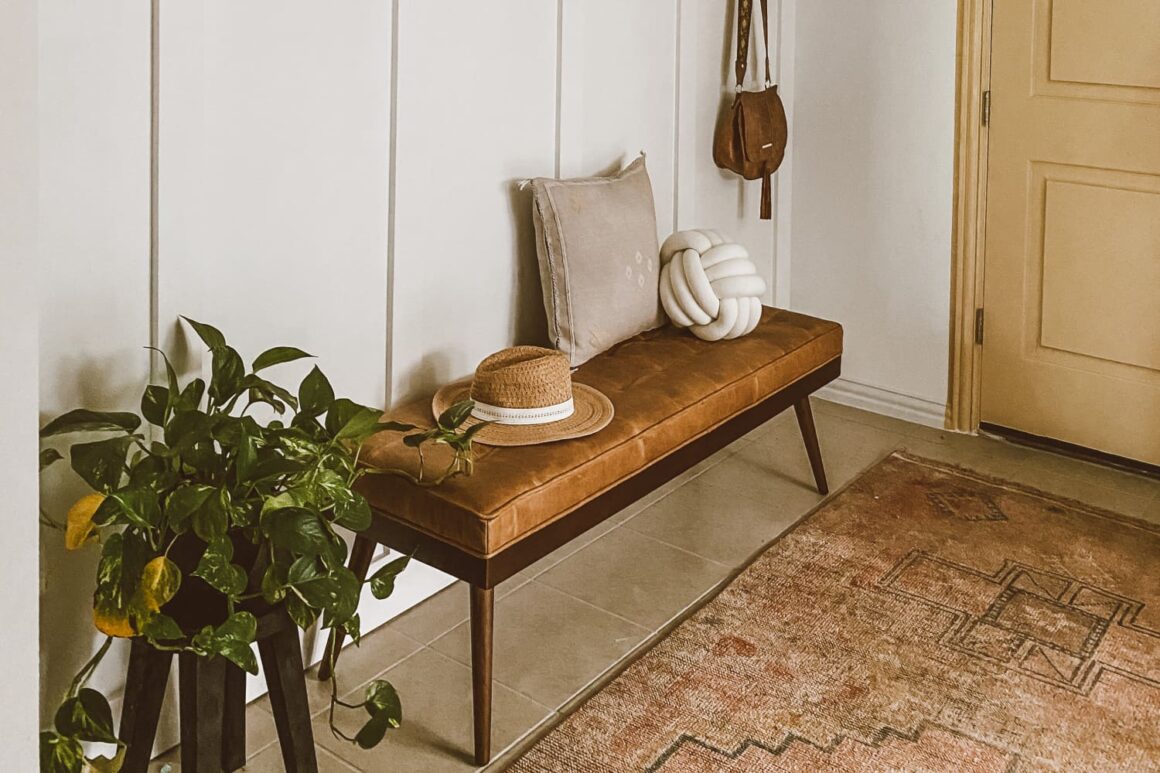 If you have the space, consider adding a bench or a small seating area to your entryway. This will give guests a place to sit and take off their shoes, and it will make your entryway feel more inviting. It would also be a good place to just go sit and watch the world go by.
Overall, the key to making your entryway more inviting is to add elements that are welcoming, colourful, and interesting. Pretend you are the guest and really give your front porch a good look. Will your guests enjoy what they see? By using these tips, you can create an entryway that is both functional and inviting.